The beginning: Pro Tour 25th Anniversary (Team Constructed); August 3-5
It was Sunday after Pro Tour 25th Anniversary, I was super happy about the result, we finished in 6th position, and another Hareruya Latin trio finished in top 4, with the pro points combined, we ended up in the first place for the Team Series and qualified to play the finals in Las Vegas against Ultimate Guard Pro.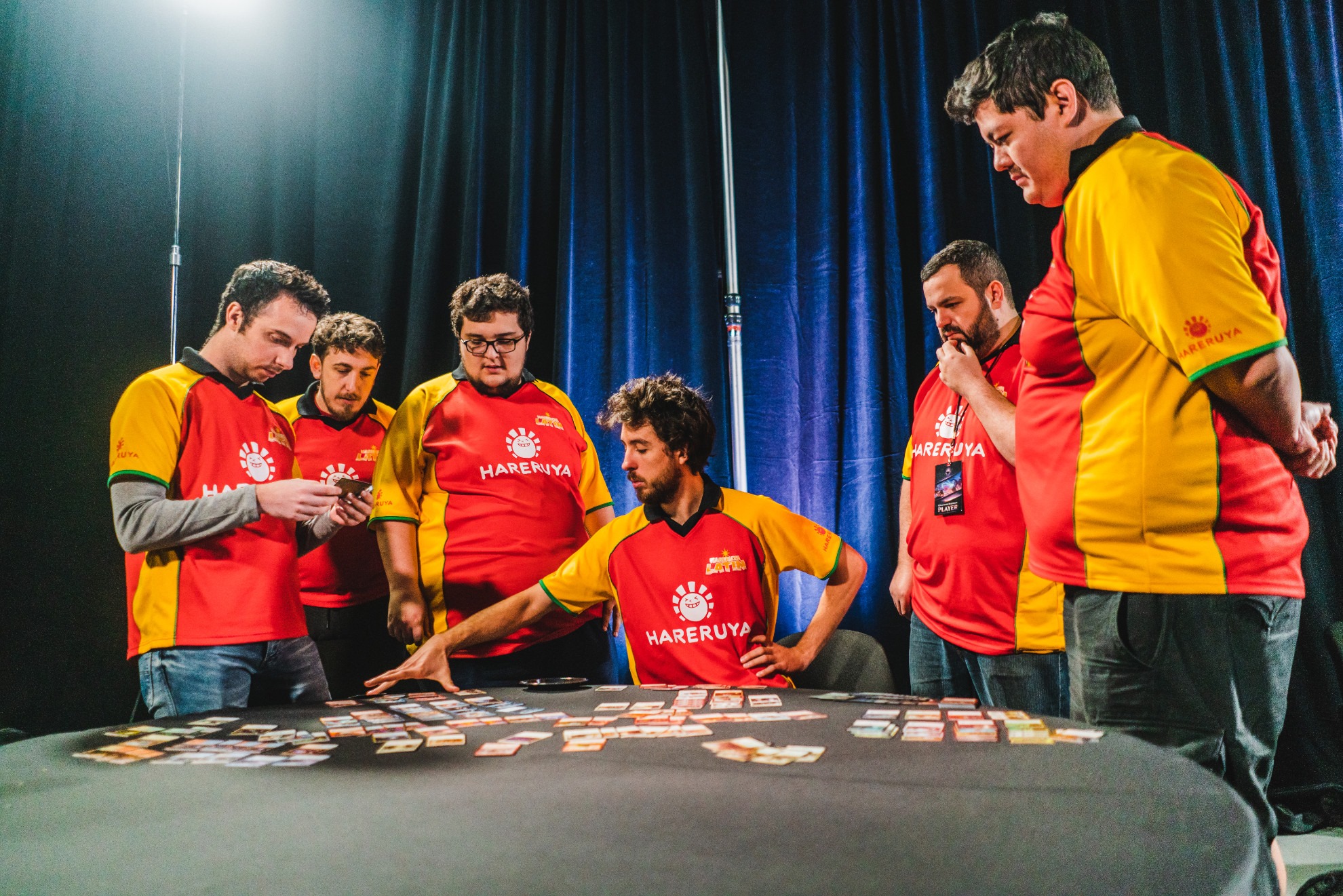 At one point, a few friends message me saying: "Luis, do you know that the Player of the Year (PotY) race isn't over and you have 6 more GPs to play and you are just 3 points behind Seth Manfield and 2 points behind Reid Duke with multiples GP slots." (My GP cap was 6-5-3-1-1-0 and I could improve the last three)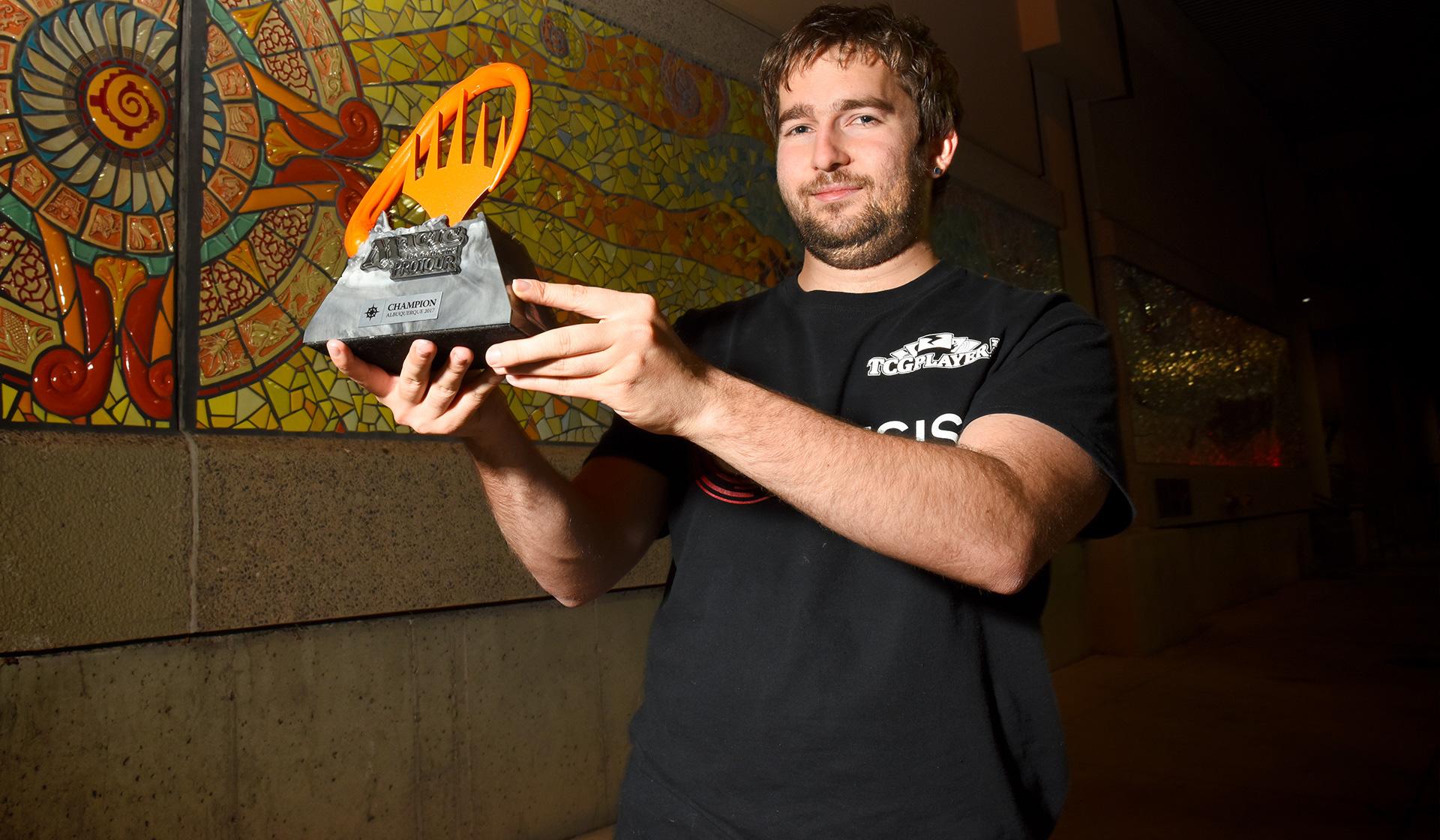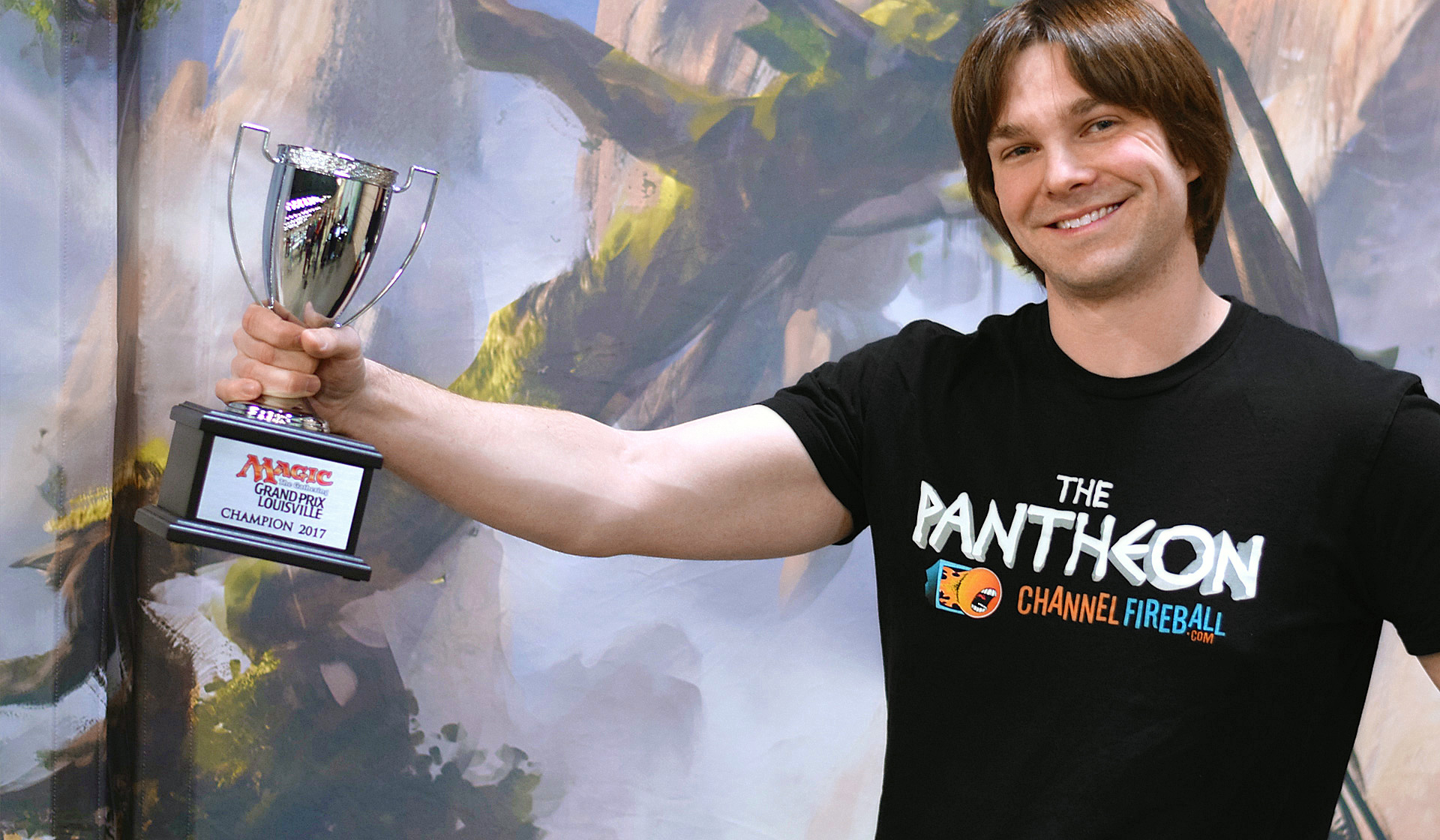 I was outside home for like a month at that point, combining GP Sao Paulo 2018 and GP Minneapolis 2018 / PT 25th in Minneapolis, and I had a plan at home to film with the guys from Enter the Battlefield, but I felt that I needed to take an opportunity to be PotY at any cost, so after a few hours thinking and talking with family and friends, I decide to make a trip around the world to play the GPs and reach the first place.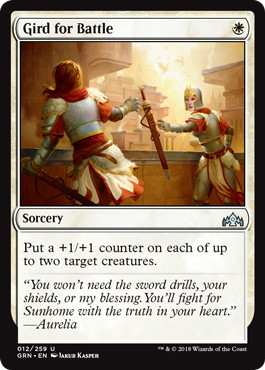 At that moment I bought a ticket from Buenos Aires to Orlando and from Las Vegas to Buenos Aires fifty days after. My plan was to play Orlando, Los Angeles, Prague, Richmond, Detroit, take a break for a week, and then the 2018 World Championship in Las Vegas.
I managed my time in the best way I could, but being outside home for a month, travel from USA to Argentina, for just 3 days, and start a travel again for 50 days, it wasn't easy, mostly because I didn't have any internal flight, any hotel, and I needed to find cards for the tournaments.
Grand Prix Orlando 2018 (Standard); August 11-12
I started my trip playing Orlando, it was Standard, and I played Turbo Fog, finishing 10-5. It wasn't enough to improve my position, but it was the first one.
Grand Prix Los Angeles 2018 (Standard); August 18-19
After Orlando, I played Los Angeles, also Standard, and I decide to play Esper Control, since it was the best deck the week before, also finishing 10-5. Both times I felt I was a bit unlucky but I had a lot of tournaments ahead.
After that two Standard tournaments, I understand that I can't pick the best deck from the last tournament and play it, mostly because the best deck in one tournament, isn't the best deck anymore in the following tournament. I realize that I should play Black-Red Midrange and master it to get better results if the luck was on my side. (also when you see Yuuya Watanabe plays B/R Midrange, you should understand that is the best deck, even if you don't like the archetype)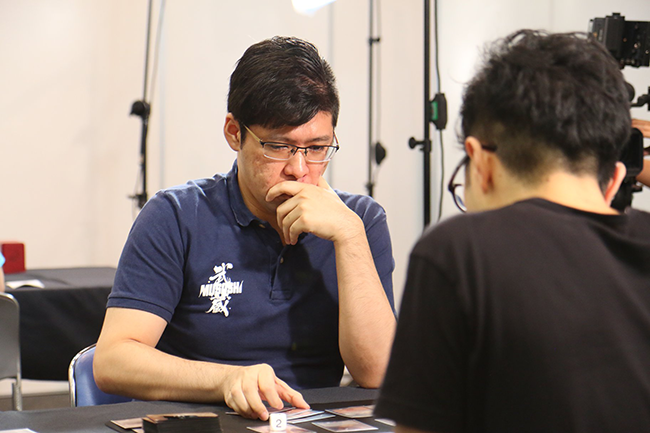 Grand Prix Prague 2018 (Modern); August 25-26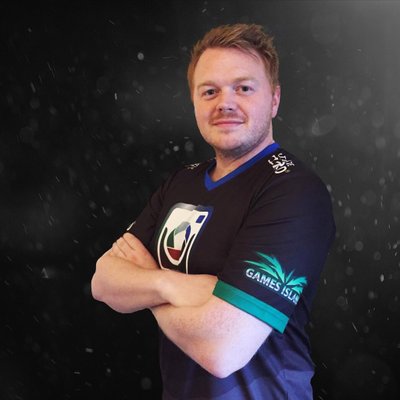 I moved to Europe, stayed in Michael Bonde's house in Denmark, probably that was the best week of the travel, since I felt like in home, hanging with friends, playing Magic, etc. The friends are one of the biggest rewards that Magic gives to you, you are able to meet a lot of people from all the world, and make a friendship with people that is like you.
I stayed from Wednesday to Wednesday, and in the middle we travel Saturday to Sunday to Prague (1 hour flight). It was Modern, and I played UW Control, (of course) I felt really confidant, but the things start a bit weird to me.
I faced a control mirror, he was on Esper, and we played 2 really long games, and when the last game start, we didn't have enough time to finish, and at one point, I had 2 cards in hand, 《Jace, the Mind Sculptor》 with 3 Loyalties, 7 lands, 《Celestial Colonnade》 and 《Azcanta, the Sunken Ruin》 between them. I passed the turn and my opponent doesn't have cards in hand, only a 《Meddling Mage》 on the battlefield, and a 《Meddling Mage》 from the top (I saw it with 《Jace, the Mind Sculptor》).
The time was over, and on the extra turn 4 I couldn't win the game on time. Despite that board position, my opponent told me that he could win that game, and for that reason he didn't want to concede to me. I explain him that he knew he couldn't win the game, but I accept his position, since it was a legal draw, and I concede to him. Mostly because I didn't want to be on the draw train, because sometimes people don't play as fast as you need in a control mirror, and I didn't want to draw again, since at that point I needed a 11-4 or 12-3 to improve my situation.
Then I start to play against other people, I lost a few matches, I won others, and I was 10-3 at one point, I lost against a good player with Jeskai on the feature match, and then I lost against 5C Human, playing 3 lands between game 1 and game 2. I was super unlucky but sometimes the things are a bit harder than it looks. Finishing 10-5 again…the same old sad story. At that point I felt super sad and stressed about all the tournaments and travels, and I was super tired.
Grand Prix Richmond 2018 (Standard); September 1-2
In the way back to USA, I took one bus, two cars, one train, one ship (a ferry), and four plains, just imagine how bad I felt at that point, far from home, alone, and without good results.
I return again to USA, and in Richmond Seth reaches the semi-finals, meanwhile I manage to finish 11-4, despite my 8-0 the first day. At that point I was 3 points behind Seth and tied in second place with Reid, and despite I had another shot at Detroit (team unified Modern with Thiago Saporito and Alexander Hayne), I decide to bought the ticket to Stockholm. I felt that I needed to take all the chances I had.
Grand Prix Detroit 2018 (Team Unified Modern); September 8-9
In Detroit we didn't do well, some rounds we won the three matches, some rounds we lose really close ones.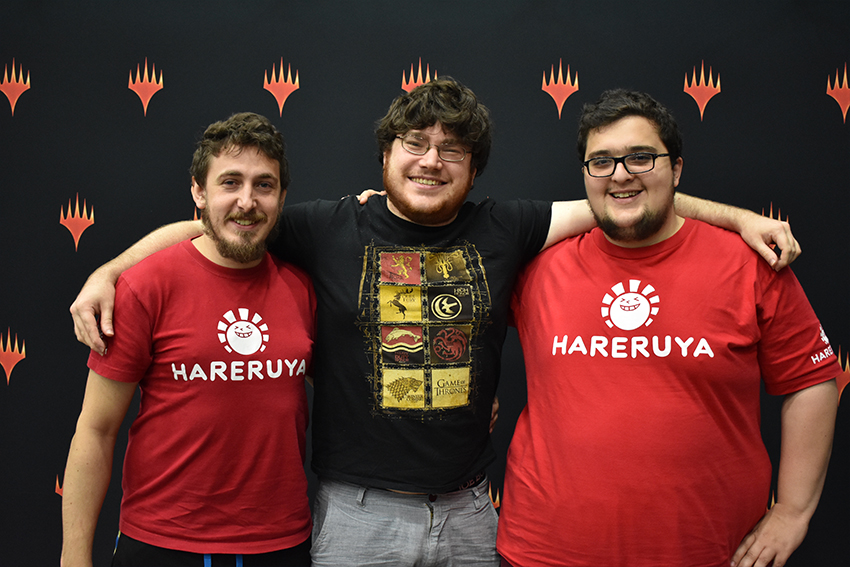 I was playing with two good guys, one is my friend since long time, playing 5C Humans, and another is a new friend right now, playing 《Hardened Scales》 Affinity. They play really good Magic, but the luck wasn't on our side, I saw a lot of games and we lost in weird ways, a lot of mulligans, bad draws, etc. Finishing out of the money and pro ppoint in the day 2. My personal score with the UW was good, but not enough to reach an improvement.
Grand Prix Stockholm 2018 (Modern); September 15-16
So…I had my last shot in Stockholm, a lot of people was excited having me so far in Europe (again) and all the views were on my tournament and Reid Duke, who also decided to take the trip to Stockholm. I had a lot of feature matches, and I won some good rounds, but at one point, I was close to the cut.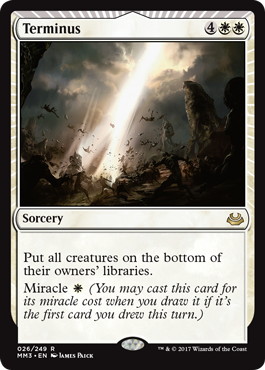 Remember that I needed a top 8 at least to tie Seth. The win and in was one of the most exciting games in the last months, and when I topdeck a 《Terminus》 on game 3, I felt that the luck was on my side and the fate was reach the first place in the last tournament, rewarding me the tenacity and not giving up. That victory means to me a lot, all the travel, all the time, all the work, got rewarded. I was in the first place, shared with another, but first place at all, and I knew that I could make a history.
In the way through the trip, I learned a lot of things, the most important one was, how important your friends and teammates are in terms of company, the days that I was lucky enough to share an airbnb or a hotel with a friend, everything was better.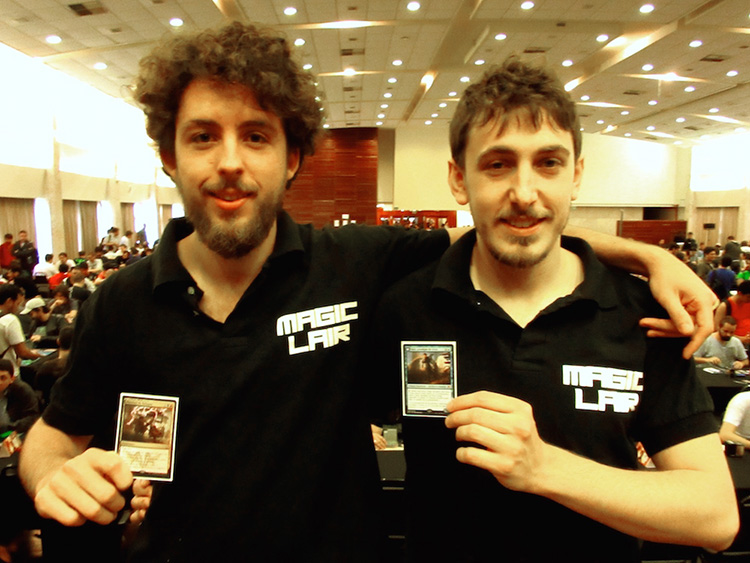 Another important thing I learned was how important enjoying the tournament is. Despite the results, I understand it in the middle of the travel, during talking on the phone with my girlfriend and she told me that I should enjoy all the tournaments, because being in the situation is already a good thing. When you are trying to reach a new goal, enjoy the process. Setting a goal and trying hard to accomplish it is already a great achievement and if you enjoy it, you will play better and being a better player in all the ways.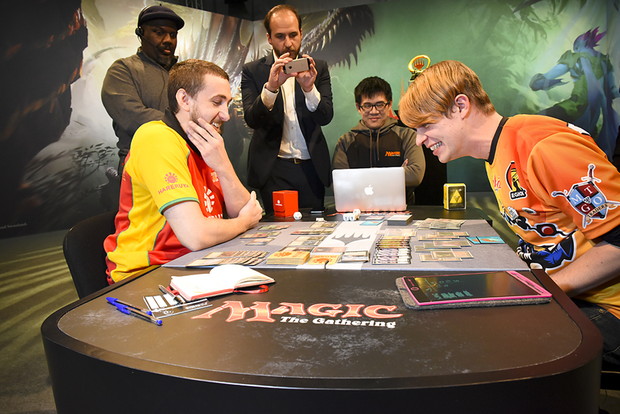 2018 World Championship (Standard / Dominaria Draft) and Team Series Finals; September 21-13
I didn't have enough time to understand how important the position of the Player of the Year Playoff contender was, because 2018 World Championship and Team Series Finals was around the corner.
I ended up the World with a medium-low result, and we lost the Team Series Finals. Then I returned home, but not for a lot of time, less than a month and I was already in a plane to play two GPs, the Playoff, and Pro Tour Guilds of Ravnica (Here in Argentina we must play GPs before PTs because we don't have other good options to earn pro points).
Player of the Year Playoff and the Finale
I tried to focus on the GPs and PT but my head only was on the Playoff, and I used a lot of time thinking in what Seth could guess that I was thinking, and my head start to next level everything.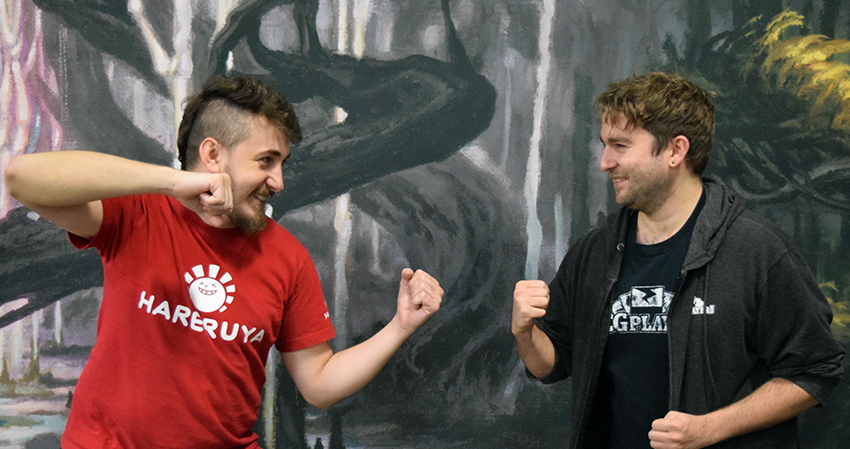 At one point I finally decide what combination of the decks I need to mitigate any scenario. Since I couldn't guess what decks he would bring to, I build a configuration that no suffer any deck choices from his part, so I took 3 fast aggro decks and Jeskai one to not get punished if he found something special, since I only could lose badly if the four of his decks beats one of mine.
When they give me Seth's decklists, I was really happy about them, since we pick similar decks, it was mostly about skill and luck. My worst fear was a better deckbuild.
After that, we started to play, I was nervous, I took a wrong line, and then I was 0-1. Then I thought that he would think that I will switch deck, and I really need that win with Mono Blue Tempo, since it was the weakest deck at that point. When I saw that "Mono Red" choice, I felt terrible, I knew that I need to be very lucky to beat Mono Red, but I won that game, so I reborn, since 0-2 was super bad, and 1-1 with the Mono Blue in home was insanely good. The rest was history, I was luckier than him also in the following games, and I finish the playoff with a beautiful nut draw with the White Winnie and took one of the best titles in the history of the game.
Sometimes I remember the previous Player of the Year, and think about being in that list is marvelous.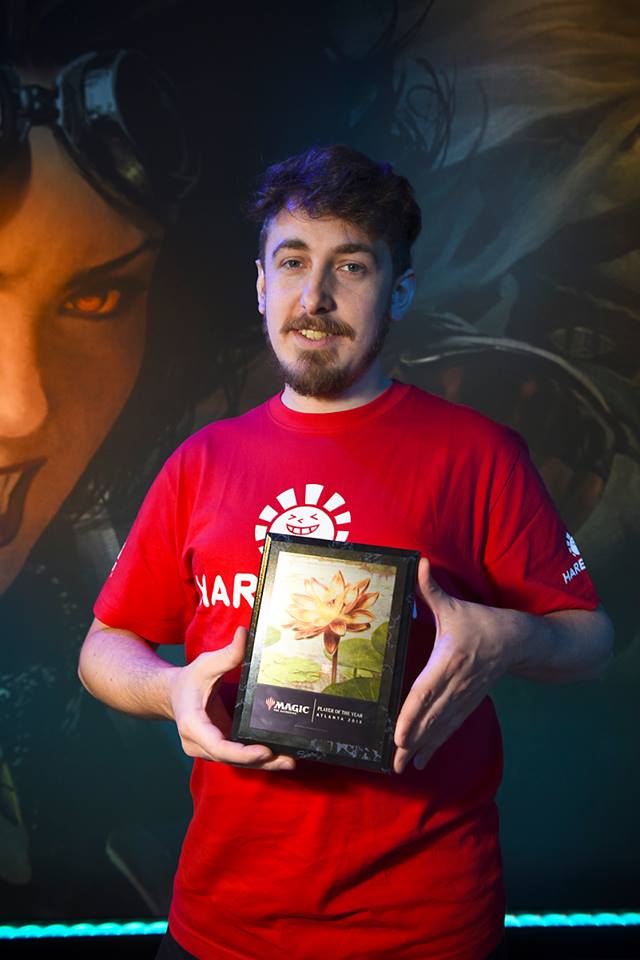 Thanks for reading.