Introduction
Hi! I'm Mafer!
I like cats, the color pink, I studied literature at college and I really love games, mainly Magic.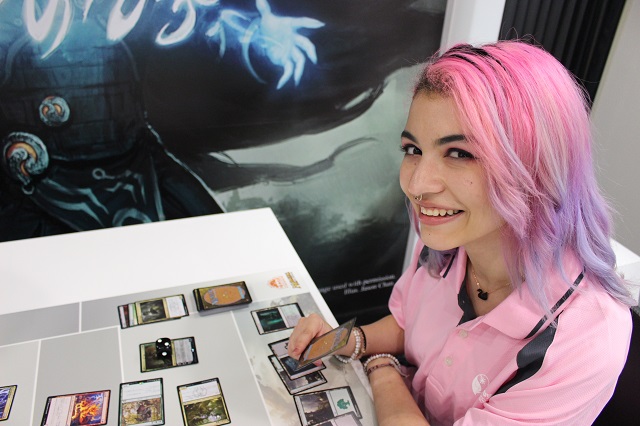 I play Magic a lot. Like everyday, like……all the time. When I met the game, the cards got me attracted so much, I practiced every day and read the rules over and over. I got into following the metagame and I started to follow the pro scene as well.
Then, I met the Magic community, and I entered in FNM tournaments. I was really happy playing the game as a casual player.
In my very first year as a player I learned a lot. Many friends of mine were asking me "Where can I buy a Magic deck?" "How can I learn to play?" and I was very happy to answer to all of them any time. This feeling inside of me wanted to make it Magic bigger.
So I started to make contents on YouTube about MTG because this was the easiest way to answer new player's questions. I wanted to be the help I didn't have when starting Magic, to be that safe place where new players can ask even the most basic questions and don't feel embarrassed.
As I started these activities, I realized that what we needed in Mexico was more players. This is where I evolved my content to this goal.
I've always thought that I have some talent when teaching the mechanics and the basics of MTG which is what I do every day in my streams on Twitch. My heart feels so full when I'm playing a different game and when I change to MTG, people start asking me about the cards, the metagame, and the lore showing interest in playing Magic. When I am told "I started to play because you taught me" this is everything to me.
My Way to Become a Member of the Hareruya Girls!
Magic gave me life, but Hareruya Girls gave me the reasons to live it.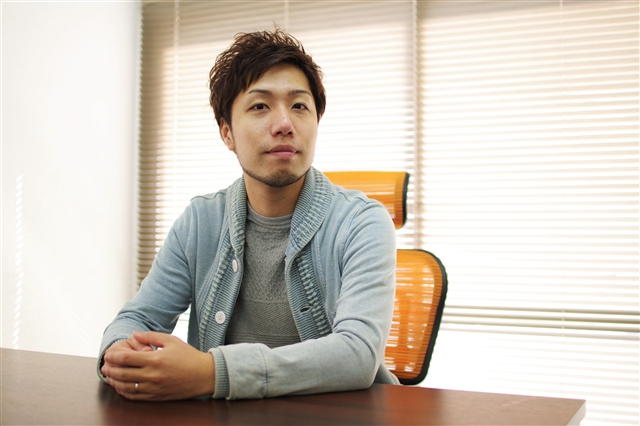 In 2015, I followed Tomoharu Saito, president of Hareruya and a member of the Hareruya Pros on twitter because I wanted to have an interview for a newspaper in Mexico where I was working.
I worked in a lot of newspapers in my college life because I wanted to become a writer. All of my bosses were very interested in the gaming culture because it was a new world for them. They were always asking me to write about it. I decided EVERYTIME to write about MTG because one of my forever goals is to make Magic more famous in Mexico.
Well… Saito said yes to the interview and we talked a little bit about MTG. With this interview experience, in October 2017, which was my very first year making magic content, I asked Saito again some questions about MTG related stuff because I really wanted to improve all the videos I was making.
We talked and a few days later he asked me to be part of Hareruya Family! Best day ever! I still had all the screenshots and probably will someday show it to my kids and my kids to their kids.
Show the MTG love in LATAM!
I usually assist at the game and comic events in Mexico and I teach people how to play magic. I can't be out of my house without a demo deck, so I'm always ready to show the game!
Lately, I went to schools to teach MTG and it was the best experience ever.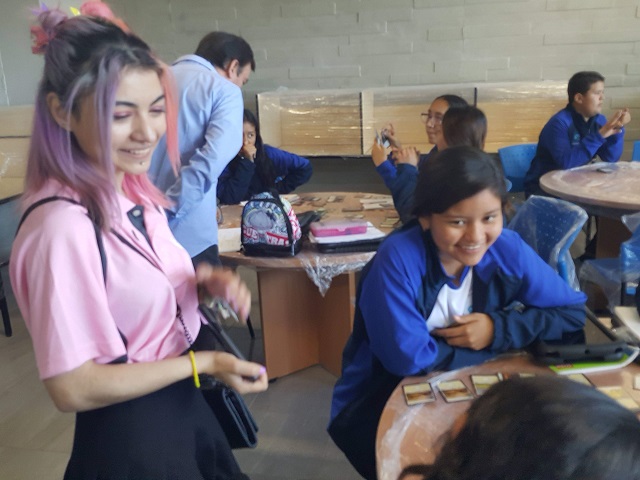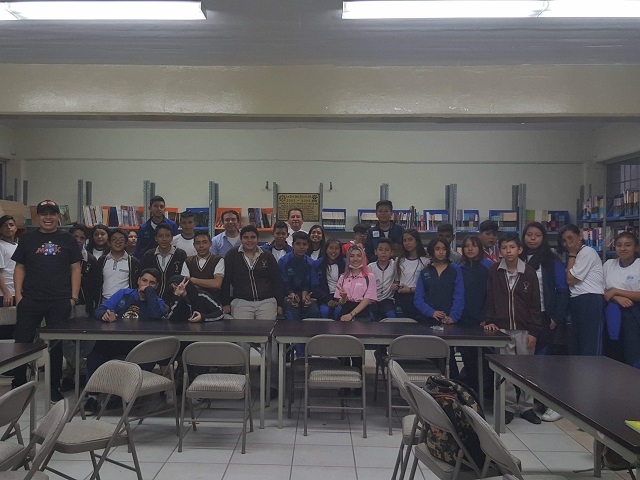 My main goal is to grow Magic in the Latin American community!
My YouTube channel was fine with content I made and I think people liked it, but I started to make some streams in Twitch in 2017. I started with Magic Online but I had to stop doing streams because I needed a new PC. I was a Twitch Partner during this time and it really broke my heart to leave Twitch for a long time.
Now since December 2018, I'm very active on my channel on Twitch! My channel was on the front page of Twitch Latam for over 1 month able to show the world how to play Magic!
I'm streaming every day at 9:00 PM Mexico City Time and everyone is welcome! BIG SPOILER: my E-motes are cute magic cards!
As you can see, in Latin America we really love magic and we show it in many ways! We have a lot of good content creators and very good players full of Latin pride!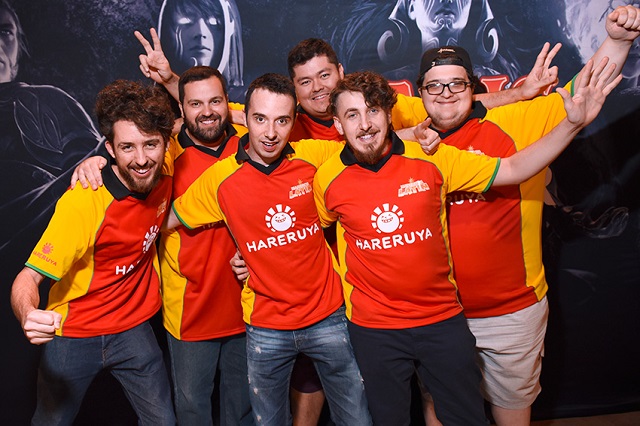 I'm sure you have heard about Hareruya Latin members:
All of them are great people, always accessible, kind, loveable cutie pies y siempre se ponen la 10!
Last year, Hareruya Latin finished second place at Team Series. They are totally rockin'! If you wanna watch some cool players full of happiness, love and cuteness? Then you should go to their Twitch Channels. Go say "ponte la 10" and "tamo juntos!" to their chat <3. Don't forget your kappa's and good vibes!