Translated by Tsubasa Tomita
Breaking News! Atsuki Kihara Joins the Hareruya Pros!!
It has been 5 years since the Hareruya Pros was founded. Hareruya Pros started with Tomoharu Saito and Kenji Tsumura and now has become a team with great players worldwide.
Now we have a Gold Level player that are very few nowadays in Japan join the Hareruya Pros.
His name is――
Atsuki Kihara!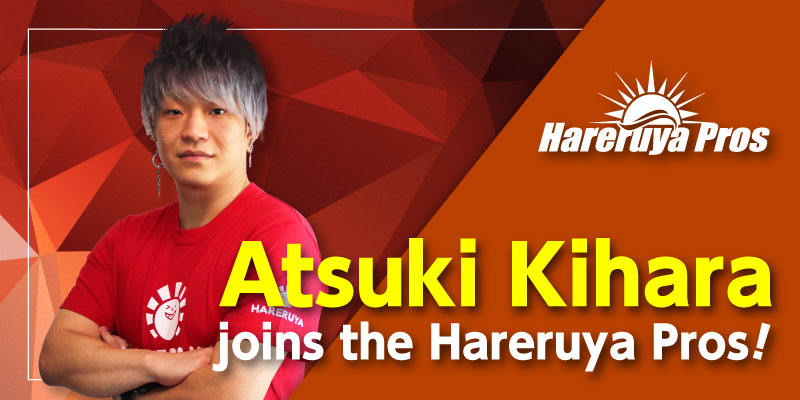 His first appearance came suddenly becoming the first God of Standard, a tournament held by Hareruya with lots of Japanese level pros attending this event.
He is known from then with his style of deck called "Kihara Works" which with decks his own style won many tournaments. His first top 8 was at Grand Prix Chiba 2016, making him get an invite to the Pro Tour. Since then he has constantly won many games making him become a finalist at Grand Prix Taipei 2019.
A former Hareruya Hopes join the Hareruya Pros and we had an interview with him of what he aims as a Hareruya Pro.
■Aiming High to See the View He has Never Seen
―― "Why did you choose to become a member of the Hareruya Pros?
Kihara "When I was a Hareruya Hopes, I trouble Hareruya about an argument on my social media account, but Hareruya offered me to become a Hareruya Pro. I thought to myself, If I can do something for Hareruya, this is my chance."
―― "How did you feel when you received this offer?"
Kihara "Very happy. It felt like all I have done playing magic has finally rewarded me."
―― "Please tell us about your life with Magic, any memories that stick out in your Magic Career?"
Kihara "When I was in elementary school, my brother was playing Magic with his friends. I then found myself playing Magic with them and has become a part of me ever since. I was spending so much time at my local game store in my home town Niigata. This is where I meet "Anchan" (Yuuta Takahashi) and he taught me lots since then."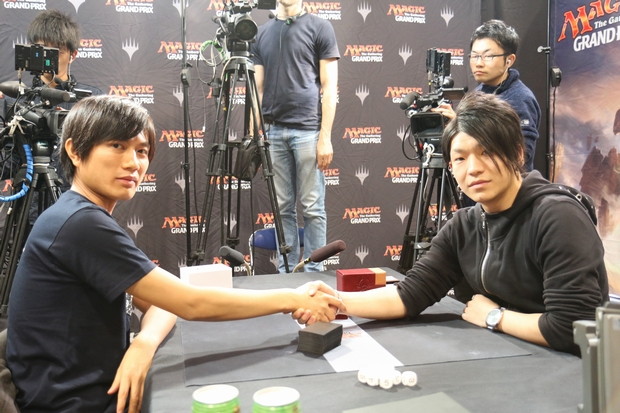 Kihara "What I remember the most is when I played the finals at Grand Prix Chiba. "Yamaken" (Kentaro Yamamoto) played turn 1 《Emrakul, the Aeons Torn》 and I was stunned. I was very happy with my first Grand Prix top 8 and that adds this to my memories of my Magic life."
―― "You got your first invite to the Pro Tour top 8ing this Grand Prix. What was it like attending your first Pro Tour?"
Kihara "I wasn't able to proceed to day 2 which was very disappointing. I also felt the pressure of the great wall of professional players which made me convinced that I will climb this great wall to become the one standing on top."
Playing Multiple Formats
―― "When Japanese players hear your name, they have an impression of you playing standard, modern, legacy, all sorts of formats. How are you able to make such success in multiple formats?"
Kihara "I try to understand any of the formats and practice as much as I can."
―― "So what is your format that you think yourself that stands out the most?"
Kihara "I think I am good at playing Legacy the most. The evolving metagame is much slower than other formats and it is fairly easy to choose the deck and strategy that fits the metagame that is going on."
―― "Do you have any card or any deck you specifically like?"
Kihara "I like 《Island》. Favorite decks are lots to choose from, Esper Control from when I became the First God of Standard, UW Miracles for Legacy, Dark Jeski for Frontier, UB Cycling when Hour of Devastation drafts which are most favorites of the "Kihara Works" recopies."
―― "How do you define yourself as a player?"
Kihara "I know myself as a control strategist freak who is eager to win at any time. I love to play strong decks which has lots of options."
―― "I can see that your "Kihara Works" are mostly control strategies. You have played Magic for quite a while, what part of Magic are you attracted to the most?"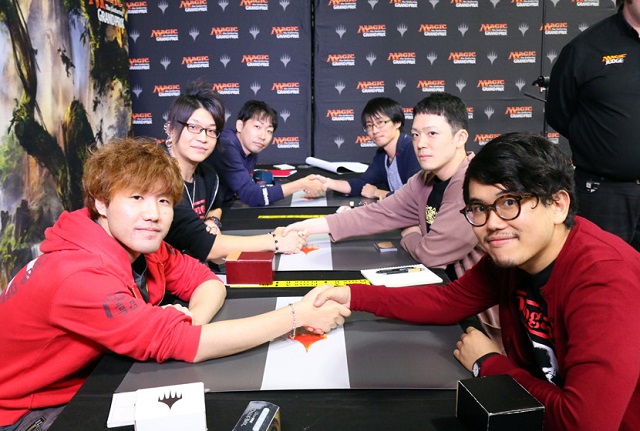 Kihara "Magic is a communications tool for me. You can get to know players from faraway places and make a new community."
―― "Is there any player or community you have people you look up to?"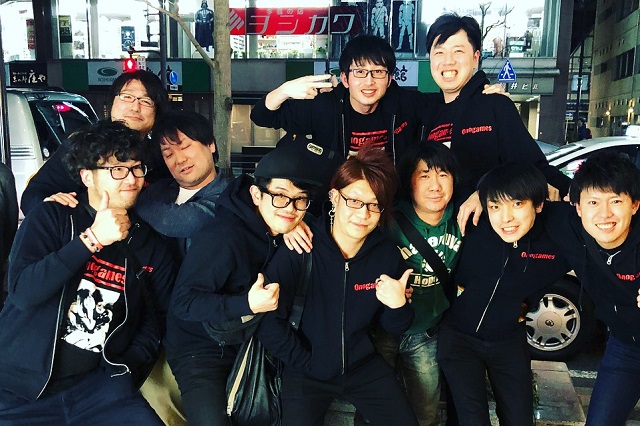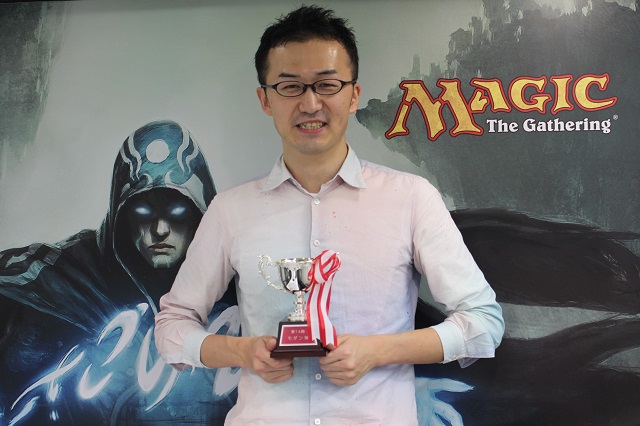 Kihara "Players at Onogames and Dorakichi is a community I have lots of thanks to. My mentor in Magic Is Yuuta Takahashi"
―― "Your community seems to have lots of inspiring players who share the same aim with you. What do you think is needed to become a good player in Magic?"
Kihara "Never to look down, feelings that you always want to improve, special talent to practice hard. Never to give up and always look back at what you have mistaken is a saying you see in lots of articles in the past."
―― "What do you plan to do as a Hareruya Pro?"
Kihara "Strategy articles, metagame thoughts are stuff I want to write. I especially want to write articles for young generations so they can enjoy the game we love."
―― "Let's end this interview off with one last question. What is your aim as a Magic player now?"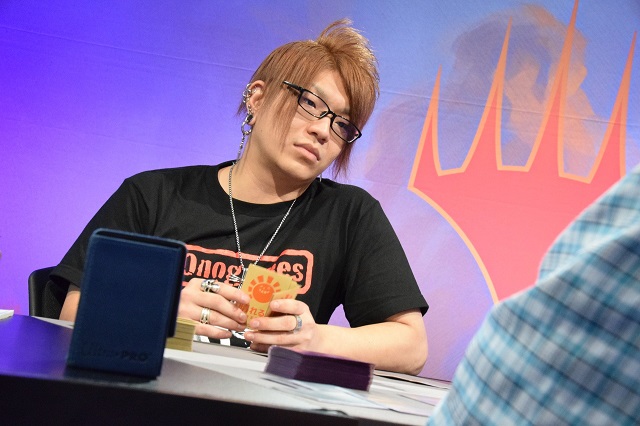 Kihara "To win the Mythic Championship! Also to become a member of the MPL!"
―― "Good luck! Thank you!"
---
To become a greater player, Atsuki Kihara spreads his wings fly high to his aim as a fresh new member of the Hareruya Pros! We know sky is the limit for him.