Introduction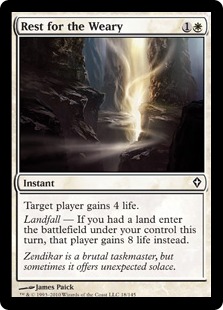 Hello everyone! After I came back home from Tokyo I took a little break from playing Magic – I basically played almost every single day for many hours for something like 6 years straight and I was just exhausted and didn't feel like playing much – this has actually never happened to me and it was the first bigger break for me ever.
A big part of it was definitely the fact that the entire world is dealing with this Pandemic – I always perceived online playing as an additional value or a way to prepare better but I enjoy playing the actual paper Magic way more than playing online – it is just a completely different experience and I think I am better at it too.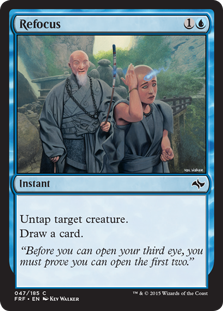 For a long time I wanted to get into trading but I never really had the time/enough motivation to do it. Now that I had a lot more time as a result of not playing much, I started doing it and focused on that for about 2 months. It went well and at the beginning, I was afraid that I would lose the fire and wouldn't come back to play, but all it took was a new set to be released and I found myself playing Arena for a bunch of hours every single day again! 😀
Magic is my passion after all and I don't think I can ever go way too long without feeling the desire for winning and getting better again – kinda relieving actually 😀 I am actually kind of a rare species of player: I prefer limited to constructed even though my strength and most of my good results come from constructed. I made it to the top 1200 mythic at limited which qualified me for the qualifier weekend.
The Qualifier Weekend
Because I was away from the grind for a long time I actually lost track of all the dates and all the information concerning the event. I had no idea that the tournament was a week after the season ended and had to figure what I was going to play.
I talked to Ondrej Strasky and he told me that the two decks that he is considering is Gruul and Rogues and I should choose one of the two. When given the choice I will obviously lean toward the blue deck so I picked up Rogues and played it untill Thursday.
Ondrej's logic behind playing Rogues made sense – he said that the matchup against Gruul was even if you built Rogues right and the Gruul will be tuned for mirror (《The Akroan War》 etc. is really bad against you) and you have a good matchup against decks that prey on Gruul like Yorion.
I decided to trust him and played countless hours of Rogues but wasn't really happy with my results – I didn't play optimal but the deck felt really underpowered to me. It felt like I am on par with Gruul when things go right but sometimes you drew the wrong part of your deck and couldn't do anything, not to mention how horrible the mana base is (you have 10 taplands and not enough colored sources).
One of the problems is that you have triple (U) and triple (B) cards in your deck and it might seem that your deck has enough sources, but because of the way the new dual lands work you are often forced to choose black early on to cast removal and then couldn't play mind control on turn 4. Other times you had the mind control in your hand and went for maximum blue mana which screwed you later in the game when you wanted to go something like 《Lurrus of the Dream-Den》 plus additional black spell etc.
All that said it's very possible that I just didn't practice enough with the deck to get the results I wanted – after all the deck is very complicated to play. In the end, I decided to play Gruul because I thought I would have a better win rate overall by playing it over Rogues.
Rogues might have been fine for this weekend but they probably got even better for the next one; I think that people weren't convinced that Yorion actually has that good of a matchup against Gruul, but it seems that some of the MPL/Rivals players came up with good lists that truly are good against it.
That makes the current metagame awesome: overall Gruul is the best and most powerful deck (aggro deck with great creatures that is strong in both early and late game) but Yorion preys on it nicely which creates a very interesting environment.
My previous article was more on a generous note so this time I am going to give people what they actually want which is a Rogues decklist and sideboard guide with a bonus Gruul list that I used on the qualifier. Let's get into it!
Rogues
A couple of weeks ago we saw more controlling versions of Rogues with 《Shark Typhoon》 and no 《Lurrus》 but those versions are just bad in my opinion – it's true that the controlling version gives you a better setup in postboard games but I think that having 《Lurrus》 gives you enough additional power to compensate for the slight lack of power, making this list way better for game ones.
In general, you want your game one deck to be set up in a way where it's conveniently able to execute its core plan and then you have the answers and potentially a more controlling plan for game 2 when you already know what you play against.
Cards like 《Ruin Crab》 is a perfect example of such a game 1 card – it's kinda weak but it's fine for game 1 because no matter what matchup you play it plays into your game plan – mill them a little (sometimes not a little lol :D) to make your other cards stronger. It's maybe true that you would rather have a counter against Yorion or removal against Gruul instead of it but you don't know what matchup you will face so it's better to just have a more generic card and then readjust.
The Card Choices
I am not going to be talking about the core of the deck here but instead, I am going to focus on some of the choices that are different from the other decklists.
A lot of people play 2 but there aren't actually that many things you want to exile game 1 (Rakdos is on a decline and it's really hard to beat game 1 anyway) but the first copy is pretty good but it has big diminishing returns as the second copy doesn't do that much so I think it makes sense to play 1 now!
You need to play some removal spells on the two-drop slot and you have the choice between 《Jwari Disruption》, 《Essence Scatter》, 《Heartless Act》, and 《Eliminate》. We came to the conclusion that 《Jwari Disruption》 is just too weak so it got cut.
As for the 《Eliminate》 vs. 《Heartless Act》, it's a bit tricky: There is less 《Questing Beast》 and 《Heartless Act》 doesn't kill a 《Scavenging Ooze》, but it's always good against Gruul anyway. That said, the times when eliminate doesn't kill 《Archon of Sun's Grace》 or 《Yorion, Sky Nomad》 is just too costly, so I think that 《Heartless Act》 is better overall.
The reason why there is a 《Essence Scatter》 over a 3rd removal is that it's still more than fine against the creature matchups (though obviously weaker) but it's one of your best cards against Yorion decks so it's a nice way to have an edge.
It is true that it's very hard on mana but in an expected field full of Gruul I think it makes sense to fill your last flex spots with a card that is generally powerful and your best weapon against them.
It's super awkward that the only other dual (besides the obvious ones) is another tapland but the mana requirements are so high in the deck that it's still worth playing.
Sideboard Plans
Ondrej actually played 4 《Cling to Dust》 over the 1 《Lantern》 but I think that the 1 《Lantern》 is better than the 4th 《Cling to Dust》 – the first 《Cling to Dust》 you draw is better because you can flash it back but as I already said it has diminishing returns and 《Lantern》 is often better.
In the matchups where you bring this effect in you usually board out the 1 bad one drops and it's nice to have another card to cheaply bring back with 《Lurrus》. The fact that it can exile the entire graveyard is also often good against Rakdos.
Your tools to fight control, no need for explanation.
The mirror and Rakdos is a resource slugfest (usually) and 《Skyclave Shade》 is the best weapon you have access to in the format to outgrind them.
It's a fine card to bring in a lot of matchups if the numbers don't add up but its main purpose is to fight Yorion decks.
Sideboard Guide
Mirror

vs. Mirror
There are obviously many different versions out there and people also take different approaches to sideboarding so you have to readjust to whatever you think they will be presenting but in general, I would go like this.
At first, we thought that 《Cling to Dust》 is good but the games are very tempo oriented and therefore you almost never have time to flash it back and usually just use it to cycle which is weak.
We weren't bringing in the 《Essence Scatter》 initially but the games revolve around 《Lurrus of the Dream-Den》 quite a bit so it's nice to have access to it.
Gruul

vs. Gruul (On the Play)

vs. Gruul (On the Draw)
Basically, everyone now has access to 《Ox of Agonas》 and 《Phoenix of Ash》 so you need ways to remove those otherwise it gets ugly fast – I think that on the play (when you board out crabs) having only 3 is fine as you don't mill them as much but on the draw, you need all 4.
Being down a card on the draw isn't that bad and 《Ruin Crab》 turns all of your key cards (namely 《Lullmage's Domination》) on so I think it's worth having. It might look weird to cut 2 《Merfolk Windrobber》 and 1 《Soaring Thought-Thief》 (such a weird number right?) but it makes sense to me.
《Merfolk Windrobber》 is weak (especially on the draw) but it can chump a large creature in the midgame and works well with 《Lurrus of the Dream-Den》 so I think 2 is fine even on the draw. It seems crazy to cut a 《Soaring Thought-Thief》 (such a core part of the deck) but the body is irrelevant against Gruul creatures so it's just a slow way to kill them/mill them and therefore cutting 1 is fine in my opinion.
Esper Yorion

vs. Esper Yorion
You can keep in some removal over 《Skyclave Shade》 if they have 《Baneslayer Angel》/《Archon of Sun's Grace》 – it's not like the 《Skyclave Shade》 is very effective against them – their removal mostly exiles and they can block it with an 0/4 wall as well – sometimes it's nice to have it against 《Doom Foretold》 but if they have the above mentioned creatures removal is better.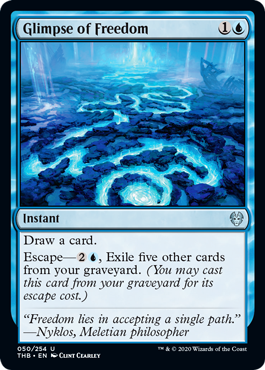 The number of 《Cling to Dust》 also depends on how many ways to abuse their graveyard they have – the games go super long and you can easily lose to 《Glimpse of Freedom》 so you can definitely consider to bring in the 3rd one.
Rakdos Midrange

vs. Rakdos Midrange
This is a pretty bad matchup for obvious reasons – a lot of your cards accidentally mill them and they abuse their graveyard so you have to switch gears quite rapidly post board.
Mono Green Food

vs. Mono Green Food
There are multiple versions of this deck (for example the number of 《Vivien, Monsters' Advocate》 and Escape cards people play) so you have to readjust your numbers of exile effects and negates depending on the opponent (though 《Negate》 is always good on the play because of 《Trail of Crumbs》).
GRUUL!!
I only went 4-3 in the qualifier because I didn't practice enough with the deck and my list was far from optimal, but I learned a lot by playing the tournament and watching the MPL/Rivals battle so I am going to give you the decklist I will be playing moving forward.
I played a very similar list in the qualifier – the only difference is that I have played 2 two-mana removal spells over a 《Soul Sear》 and I am convinced that that was a huge mistake.
《Soul Sear》 is actually really good in the mirror on the draw – 《Lovestruck Beast》 is really hard to beat especially when they have a 《The Great Henge》 so it's nice to have a way to kill it. Esper Doom decks also tend to maindeck 《Archon of Sun's Grace》 more and more and it can be super problematic so I think it's nice to have an out to it. It can kill 《Yorion, Sky Nomad》 too!!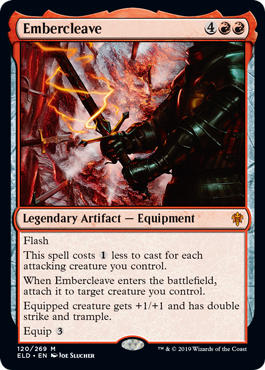 LSV played only two 《Embercleave》 maindeck and it's possible that it's right – the card is extremely powerful on the play but you are usually ahead in those games anyways and it can be sometimes awkward on the draw especially if you draw multiples so that is another thing that I am not sure about.
As for the sideboard – I am fairly certain about most choices except for the split of 《Thrashing Brontodon》/《Wilt》.
《Wilt》 is more efficient and the difference between paying 4 mana and 2 to deal with a problematic thing can be game-deciding, but 《Thrashing Brontodon》 can be played proactively and it also draws you a card with 《The Great Henge》 which matters more than you might think. Currently, I like this split!
Sideboard Guide
Rogues

vs. Rogues
Mirror

vs. Mirror (On the Play)

vs. Mirror (On the Draw)
《Embercleave》 is worse on the draw but I still think you want access to at least two because of how powerful it can be sometimes.
Esper Yorion

vs. Esper Yorion
It might seem weird to bring in only 1 《Wilt》 but it's actually not that good against their deck besides killing 《Doom Foretold》. On top of that, all your other cards are more important to be kept in the deck.
Rakdos Midrange

vs. Rakdos Midrange
Maybe you are wondering why do I board in 《Vivien, Monsters' Advocate》 in most of the matchups and cut 《Mountain》 – the reason is that each player has more answers for your specific setup after sideboard and therefore the games get longer and grinder so it's nice to have a slightly higher density of threats in your deck!
Mono Green Food

vs. Mono Green Food
Conclusion
This will be all for today, if you liked my article consider giving me a follow on Twitter or Instagram!
Thank you for reading and until next time!