Introduction
Hello everyone!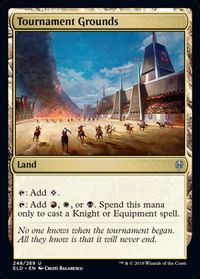 Magic is in a really weird spot for me now – it is what I love (and probably always will) but the main appeal for me was always the real-life tournaments; you just cannot replace the excitement, density and atmosphere that you used to get with sitting home, staring to your screen and clicking buttons. Don't get me wrong I DO enjoy playing Arena as well but it's just not the same. If you go to a GP and you scrub out, you still get to hang out with your buddies, cheer for them, go to dinner, and generally have a good time.
Now compare it to just firing an Arena qualifier that you prepared for an entire month and just going 2-3 or whatever……You really start to question whether its actually worth it to spend all this time preparing when these things happen but I have to admit that given the circumstances Wizards did a pretty good job.
New Standard Metagame
After the release of the new set, I was mostly playing Limited (as I tend to do with every set) and even cashed one of the Arena Opens but my strength always lied in constructed so I couldn't wait to get my hands on the new fresh Standard format. I watched the MPL tournament and the deck that immediately caught my attention was the Temur Adventures deck from Rei Sato.
I always had kind of a sweet spot for Bant/Temur combinations so when I saw that one of these might be an actual contender in the new metagame I was hooked!
The new Standard format is still wide open and there are many viable decks but the tier 1 metagame basically comes down to these decks:
Adventure decks (Naya, Gruul, Temur)
Sultai Yorion
Jeskai Cycling
Mono Red Snow
Right now we are still in the early stages so it's still hard to know which one of these will eventually get to the top as the "best" deck after the decks are all well-tuned and people find the best weapons to fight the other strategies but currently, we are in the classic stage of Rock-Paper-Scizzors where cycling preys on the slower decks, aggro preys on cycling, adventure preys on aggro and Sultai is somewhere in the middle trying to beat everything I guess as to its usually the case with midrange decks.
The Problem with these things is that it's usually not as simple as there is going to be a lot of X this week so Y is a good choice: even though it's true to a certain point you still have to consider the actual power of the deck itself.
You are going to face other decks than just the tier 1 decks and also you have to consider "how good" the good matchups actually are and the same goes for "how bad" your bad matchups are.
Just to give you an extreme example so that you can understand what I am saying: Let's say that you know for sure that the most played deck is going to be Faeries at 20% of the metagame and your Mono Red burn deck has a 55% win rate against it.
Well at first glance that seems like a great choice right – after all, you DO have a good matchup against the most played deck but its more complicated than that; there is still the remaining 80% of the field and if the other matchups are actually kinda bad for you, your deck is just not very good overall and maybe you should play something else.
Obviously in reality (as we can see in the current Standard) it's always not so easy but I think you get the point. You have to take into consideration all the factors – the expected metagame and the overall strength of your deck against the field (including random decks) and decide based on that.
As I said earlier though it is still not clear at this point whether one of these top decks is actually the deck that has some good matchups and some bad matchups it's the best choice overall (for most weekends) so I think that you can safely choose any of the upper 4 if you have a good list and know what are you doing.
There were a little more adventures and less Sultai than people expected in the MPL, now we see more Cycling and Sultai which will probably lead to more Mono Red, etc. These things obviously matter but the metagame is still so open and unpredictable in my opinion that it actually doesn't really matter that much (I think).
Temur Adventures Card Choices
At first, I started with the exact 75 of Rei Sato – you should always do that btw when copying a decklist from a masterclass player like Rei is – even if there are card choices that might seem odd: the chances are that you are probably just missing something (he chose to play the cards for a reason) and after some games, you can start changing cards – the list might have been made for an expected metagame that week so it makes sense that you might want to change some cards.
Let's take a look at his decklist.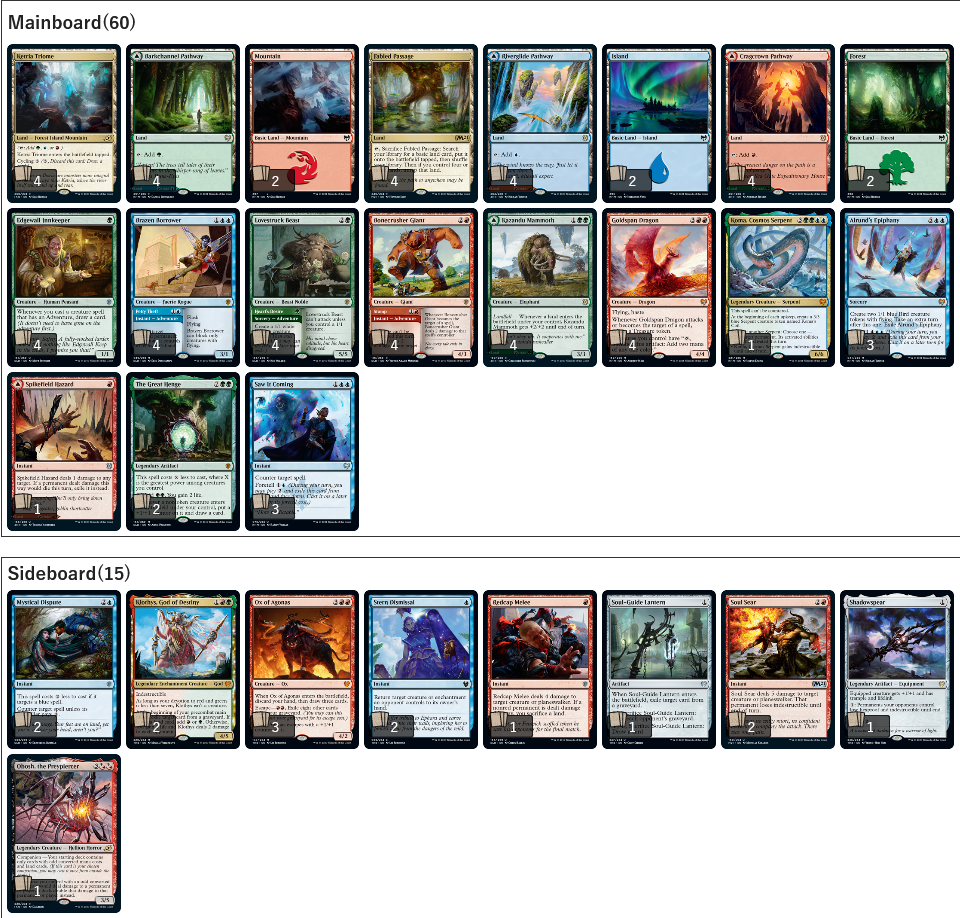 I think that most of the cards maindeck are set in stone (especially given the fact that you cannot add odd-mana cost cards because of 《Obosh, the Preypiercer》) but there are some flex-spots cards worth talking about: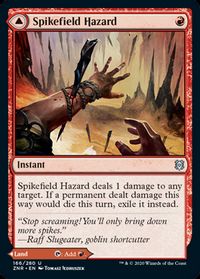 I came to the conclusion that I agree with playing exactly 1 copy: the deck IS kinda mana hungry so its nice to have a higher land count but its still a tapland which you have many of already and there are matchups where the upper side isn't that useful so I like the 1 (especially with the rise of cycling decks) – it just ties the deck nicely together.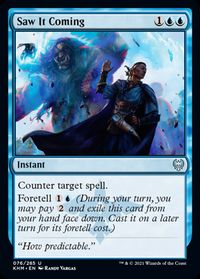 I actually think that this card is pretty bad and doesn't really fit with what the deck is doing but it works well with 《Goldspan Dragon》 and there are some must counter cards in the format like the 《Emergent Ultimatum》 from Sultai or 《Zenith Flare》 so I think you are forced to play some of them but wouldn't go to the 4th one unless the metagame changes drastically. In my personal decklist I actually play only 2 and one 《Mystical Dispute》 as a potential blowout card in many scenarios.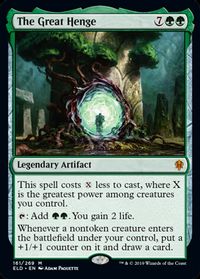 This card is obviously extremely powerful but it's legendary and there are only so many expensive cards you can put into your deck so I think that 2 are fine!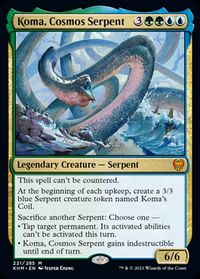 I actually cut this card from my version: It seems like a nice trump card but I found it to not be very effective: 7 mana is a lot of mana especially in a deck with many expensive cards already so I would like my 7-drop to be a game winning play but it turns out that most decks can just go kinda easily over the top of it with 《Showdown of the Skalds》 and Ultimatum and the Cycling deck can just ignore it all together so I was looking for a card to replace it with and in the end landed on the 4th copy of 《Alrund's Epiphany》 that I was really impressed with – going 《Alrund's Epiphany》 into 《Alrund's Epiphany》 means often GG so I like having all 4!
Deck List and Changes
I think that it's better to just post my own decklist before I start talking about the sideboard options so here it is: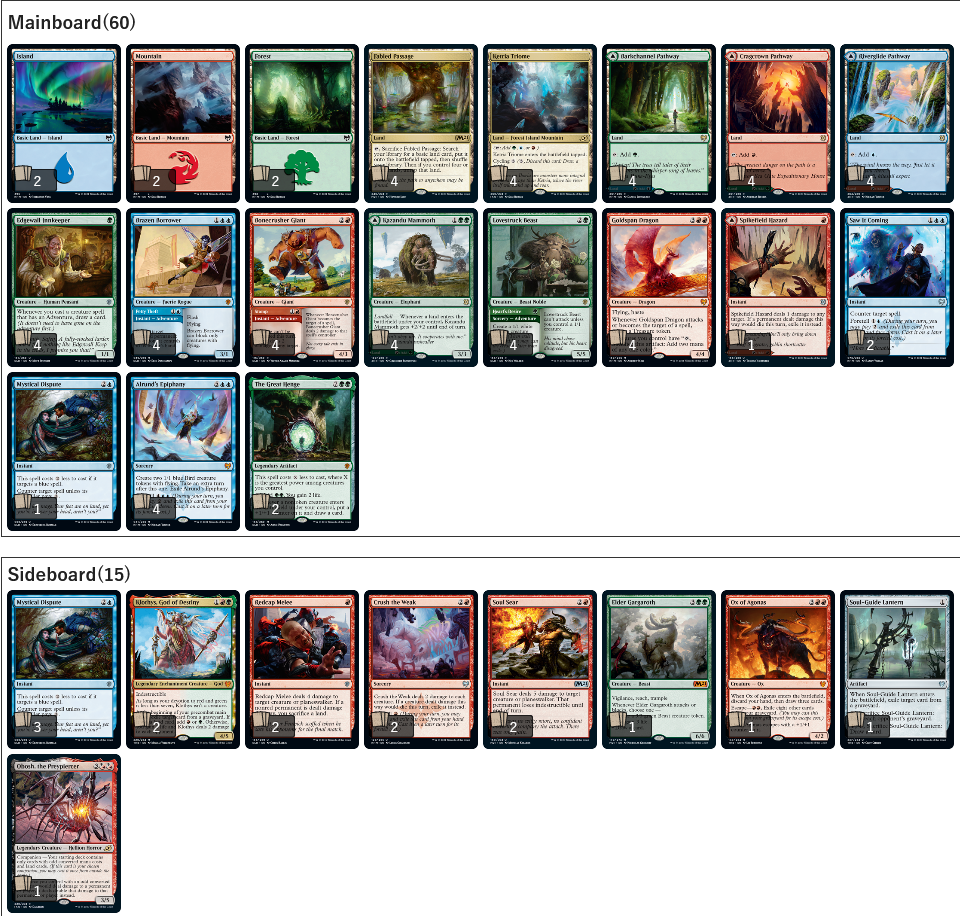 The differences between mine and Reis sideboard are following: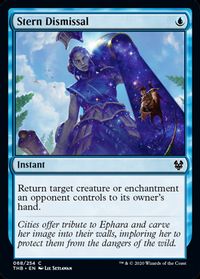 I think that Rei played this card to fight Mono White decks and maybe Mono Green or Gruul Aggro but those decks are sort of on a decline so I think it's better to play different removal spells to fight the current field.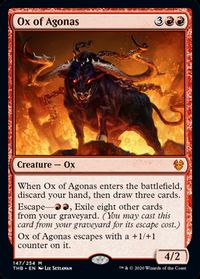 《Ox of Agonas》 is really good against Rogues (they can mill it) and is generally a good grinding card but this deck isn't the same as the Gruul Adventures decks we used to see before – you have a lot of topend already and there aren't actually that many decks against which you want the 《Ox of Agonas》 – it's bad against Sultai because they just go over the top with 《Emergent Ultimatum》 and often times you cannot even afford to cast it because you don't want to discard counterspells (or just cannot afford to tapout) so it's only good against random decks like Rogues, 《Doom Foretold》 and random control decks. Because it IS really good against some of these fringe strategies I still DO play 1 but don't think it's that good.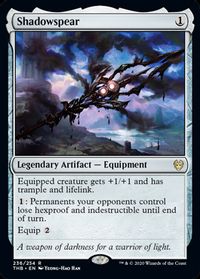 This equipment is a nice tool to fight through all the tokens from the Cycling deck so I can definitely see it's benefits but I decided to play 《Elder Gargaroth》 instead as it's good in a wider spectrum of matchups.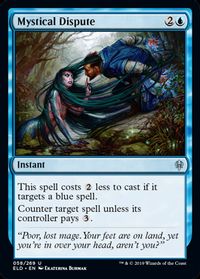 I am just not very confident in the Sultai matchup so I wanted an extra permission spell to fight them and it's good in other matchups as well so why not.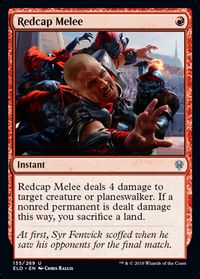 I expect there to be more Mono-Red decks running around from now on so even though the matchup is pretty good already it definitely doesn't hurt to have an extra cheap removal spell (especially on the draw), but the main reason is 《Irencrag Pyromancer》 from Cycling – that card is a real pain in the ass and I just wanted an additional answer.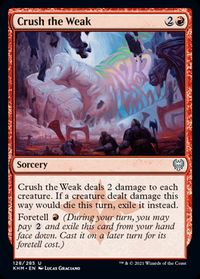 I was actually playing a 《Blazing Volley》 for a little bit but in the end came to the conclusion that 《Crush the Weak》 is better and that is mainly because of the difference in power against Naya (they have many 2-toughness creatures). I was thinking about it and I just couldn't find a reason why you wouldn't play an effect like this – there are just so many decks that it's good against. I might be missing something but I like them so far.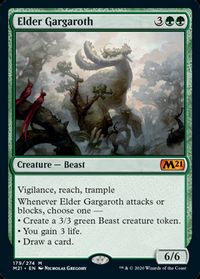 This card is just a house in any creature-based matchup and there are times when you want to board out your 《Goldspan Dragon》 because of cards like 《Redcap Melee》 from your opponent's side so it's nice to have a substitute.
All of our other card choices are the same but I think it's worth talking about regardless so let's do it!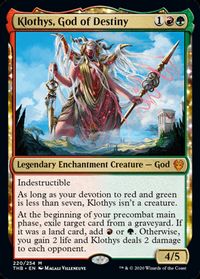 This card is insane against any graveyard/attrition based matchup but it usually doesn't die and it's legendary so the cost of drawing multiple copies is huge and therefore we play 2.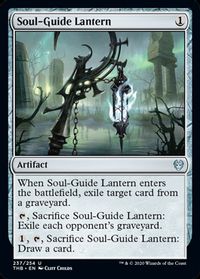 This is mostly just for Cycling – at first, I thought that you want to play more but they have many angles that they attack you from and playing too many can lead to low-impact draws so I think 1 is fine.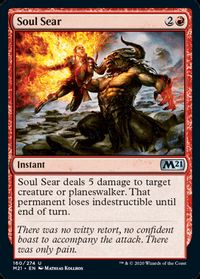 The kill indestructible clause is cute against 《Toski, Bearer of Secrets》 but the main target is 《Lovestruck Beast》 but it serves its role as a generic removal spell against many decks.
How to Approach the Most Popular Matchups and a Sideboard Guide
Conclusion
That will be all for today! I hope you enjoy the new Standard format as much as I do and this article was useful for you. If you like my content please check out my SNS as well!
Thanks for reading,