18th God of Vintage
Full Power vs. Full Power
50 players took part in the 18th God of Vintage held on April 2-3rd!
The winner of 18 God of Vintage was Shigeki Takano with a 4C Tinker. Congratulations!
We will report decklists that ranked high in this tournament! Don't miss it!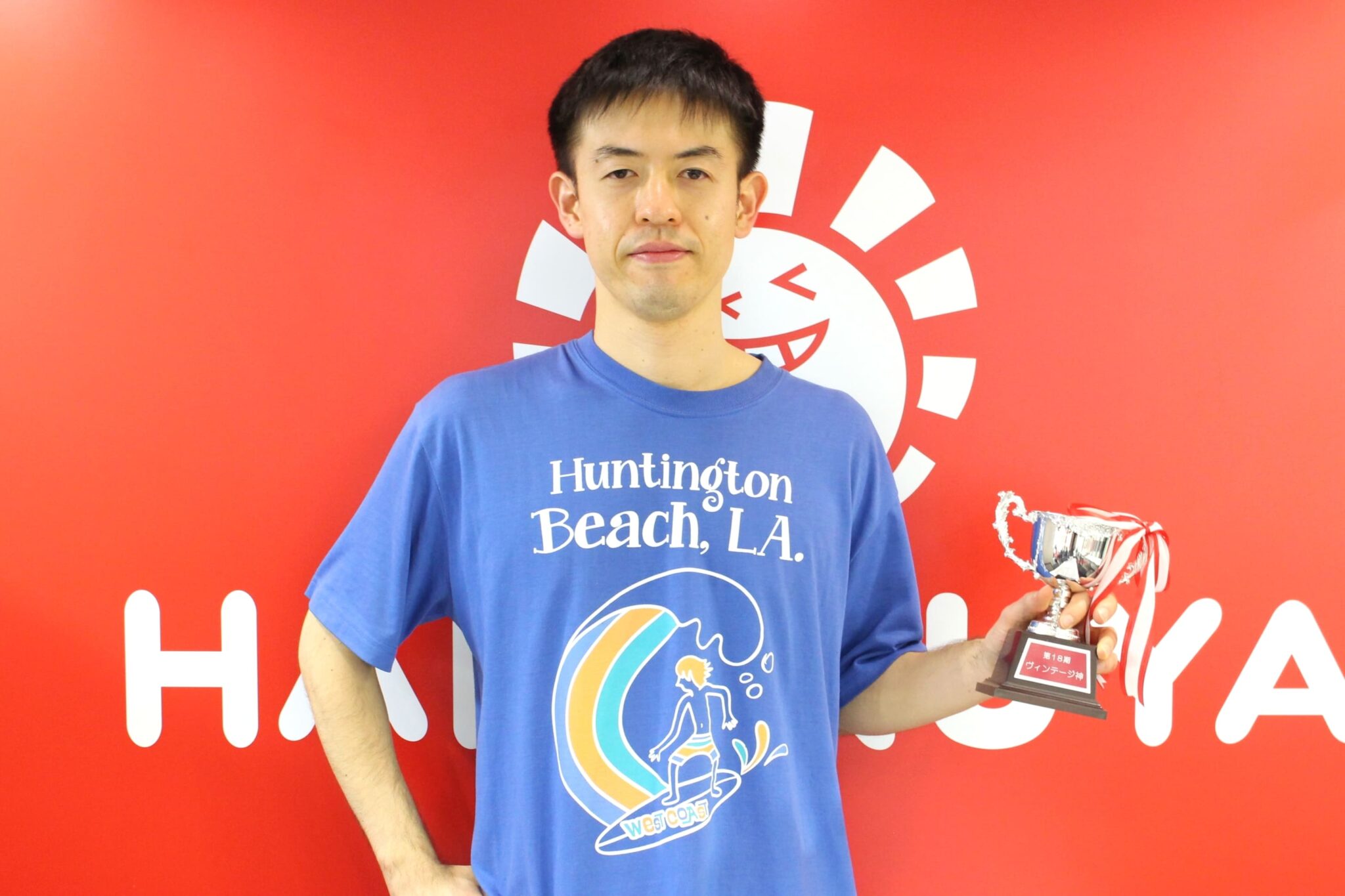 What is "God Series Tournaments"

If you have the title of "God", you will receive 100,000 yen (about 880USD) for every "God Series Tournaments" game (defense game).

In addition, all tournaments held at all Hareruya stores will be free of charge(For Limited events, you will only have to pay for the pack).
18th God of Vintage Title Match (1 on 1 with Best of 5)
18th God of Vintage Title Match
Shigeki Takano
Kaku Hagimori
18th God of Vintage
Shigeki Takano
3-1
18th God of Vintage Challenger Tournament (6 Rounds with SE)
Quarterfinal
Semifinal
Final
Challenger
1
Kaku Hagimori
(4C Tinker)
Kaku Hagimori
2-0
8
Youhei Tsumori
(4C Tinker)
Kaku Hagimori
2-1
4
Shiro Kawakita
(Jeskai Arcanist)
Shiro Kawakita
2-0
Kaku Hagimori
2-1
5
Susumu Morita
(Hogaak)
2
Tatsuumi Kobayashi
(4C Tinker)
Tatsuumi Kobayashi
2-1
7
Takatoshi Kitano
(Karn Forge)
Tatsuumi Kobayashi
2-0
3
Daisuke Hirasawa
(Izzet Monkey)
Daisuke Hirasawa
2-0
6
Fumiyasu Suzuike
(4C Tinker)