20th God of Modern
Pro Tour Champion vs. World Champion
252 players took part in the 20th God of Modern held on May 7-8th!
The winner of 20th God of Modern was Jeremy Dezani with a Vivien Pod. Congratulations!
We will report decklists that ranked high in this tournament! Don't miss it!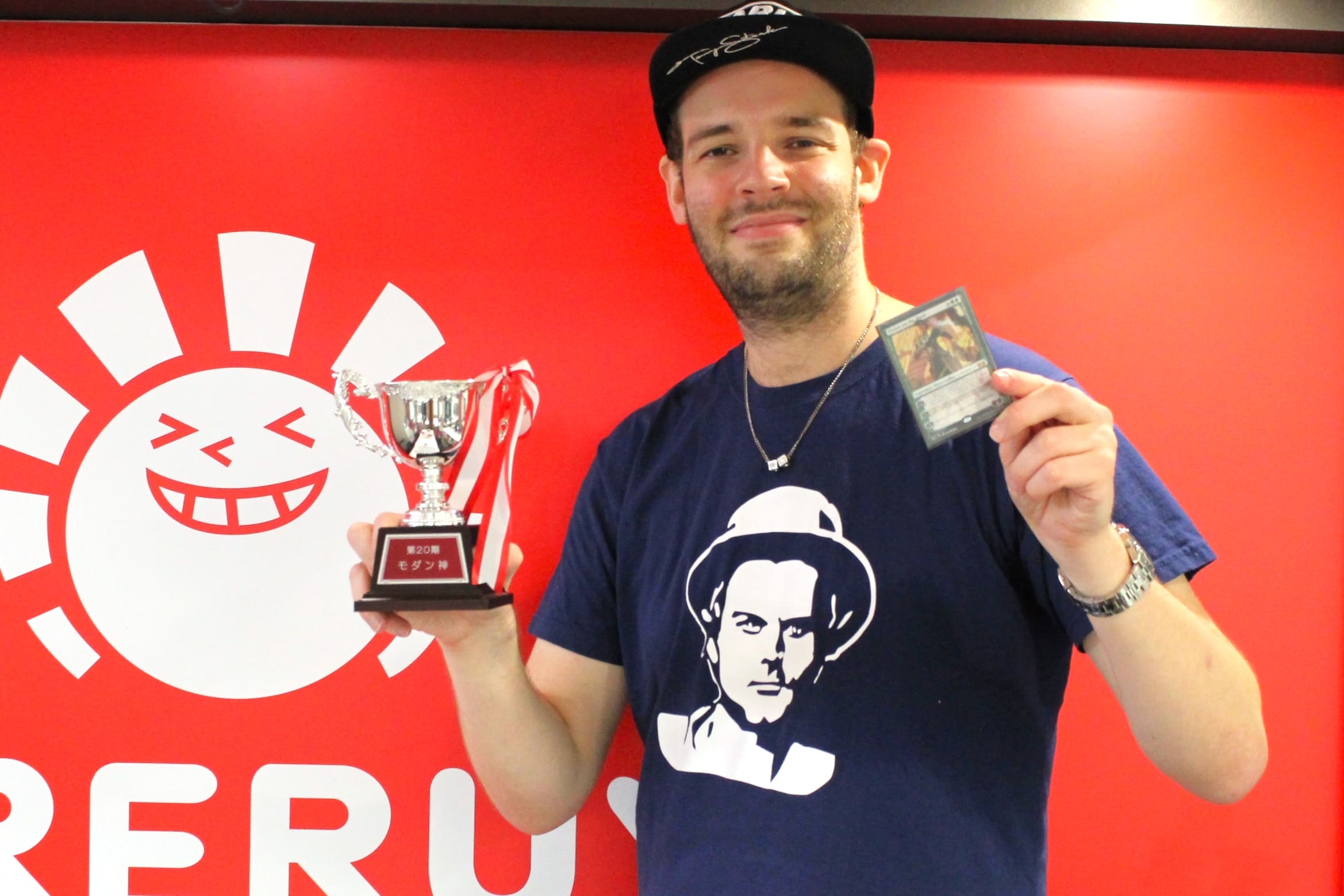 What is "God Series Tournaments"

The battle to determine the best of each format. Reign as the "God" at Hareruya Tournament Center Tokyo, the sacred place of Magic, and make your name known all over Japan.

If you have the title of "God", you will receive 100,000 yen for every "God Series Tournaments" game (Defense Game).

In addition, all tournaments held at all Hareruya stores will be free of charge(For Limited events, you will only have to pay for the pack).
20th God of Modern Title Match (1 on 1 with Best of 5)
20th God of Modern Title Match
Jeremy Dezani
Yuta Takahashi
20th God of Modern
Jeremy Dezani
3-0
20th God of Modern Challenger Tournament (9 Rounds with SE)
Quarterfinal
Semifinal
Final
Challenger
1
Yuya Hosokawa
(Tameshi Bloom)
Yuya Hosokawa
2-0
8
Hiroshi Inagawa
(5C Elementals)
Yuta Takahashi
2-0
4
Shunsuke Tomita
(Goblins)
Yuta Takahashi
2-1
Yuta Takahashi
2-1
5
Yuta Takahashi
(Izzet Ragavan)
2
Tatsuya Sakai
(4C Omnath)
Junichi Ishimaru
2-1
7
Junichi Ishimaru
(Indomitable Creativity)
Masaya Nagata
2-1
3
Rikiya Sato
(Amulet Titan)
Masaya Nagata
2-1
6
Masaya Nagata
(4C Omnath)