In this article, I will not talk about MTG but instead about Japan.
If you did not know I am living in Japan nowadays. I am learning everyday a little more about Japanese culture, language etc. Some of you proably went to Japan before, for others it will be the first time.
This article has as its goal to help you during your travel for Grand Prix and Pro Tour Kyoto or just a regular holiday in Japan.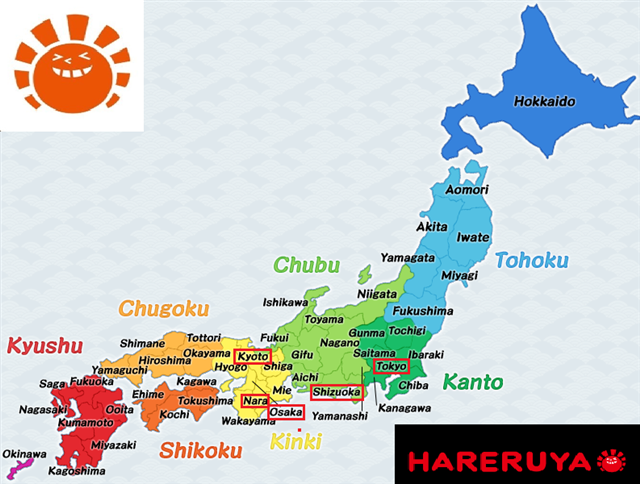 Kyoto
For ideas about what places to visit while in Kyoto, you should definitely have a look at Shuhei's article.
Nara Park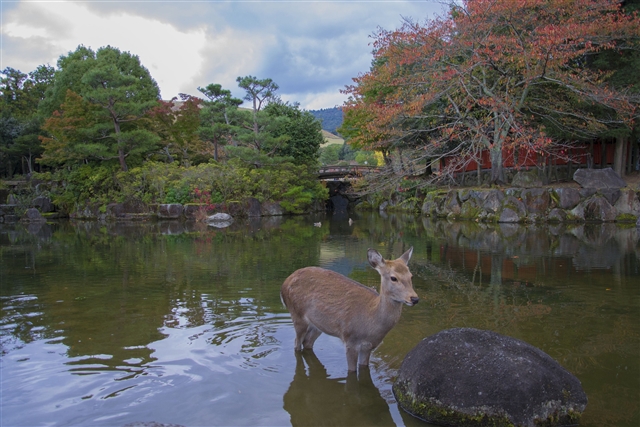 About Nara Park
Nara is located less than one hour from Kyoto and Osaka. Due to its past as the first permanent capital, it remains full of historic treasures, including some of Japan's oldest and largest temples. Over 1,200 wild sika deer freely roaming around in the park.
From Kyoto Station, both the JR Nara Line and the private Kintetsu Kyoto Line will get you to Nara quickly. The Kintetsu Nara Station is better located than the JR Nara Station, and all-reserved Tokkyu trains leave Kyoto twice an hour, making the run to Nara in 35 minutes.
Tokyo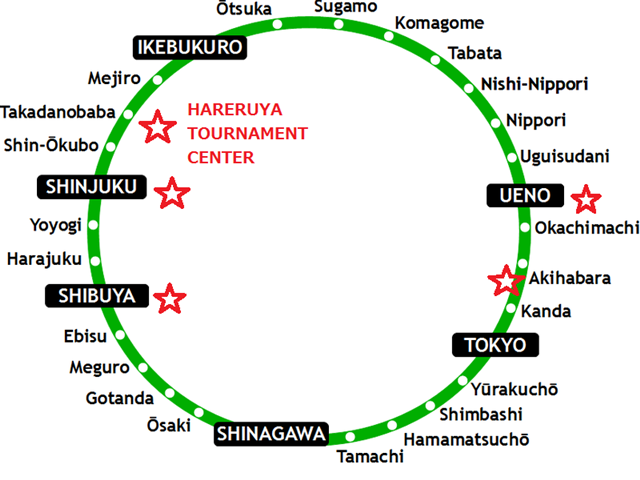 The Yamanote Line is the most popular subway Line in Tokyo. It will bring you to many famous and incredible places.
Akihabara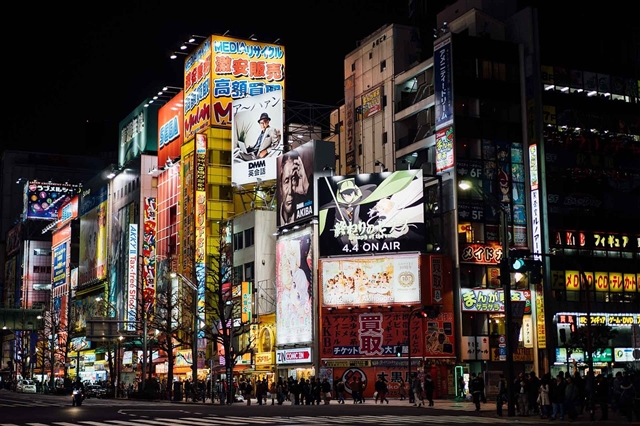 Akihabara is considered by many to be an otaku cultural center and a shopping district for video games, anime, manga, and computer goods. Icons from popular anime and manga are displayed prominently on the shops in the area, and numerous maid cafes are found throughout the district.
Shibuya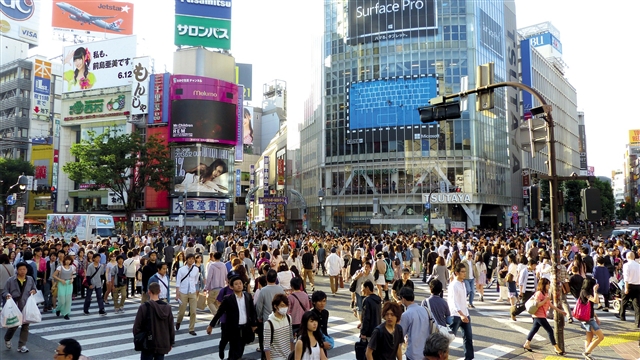 The name "Shibuya" is also used to refer to the shopping district which surrounds Shibuya Station, one of Tokyo's busiest railway stations. This area is known as one of the fashion centres of Japan, particularly for young people, and as a major nightlife area.
Ueno Park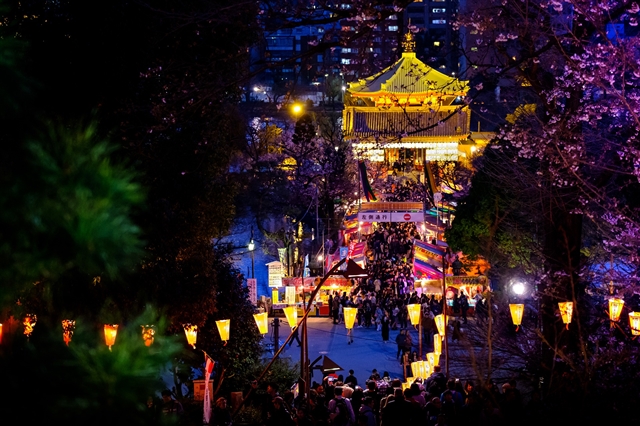 Ueno Park is a spacious public park in the Ueno district of Tokyo. The home of a number of major museums, Ueno Park is also celebrated in spring for its cherry blossoms. In recent times, the park and its attractions have drawn over ten million visitors a year, making it Japan's most popular city park.
Shinjuku Gyoen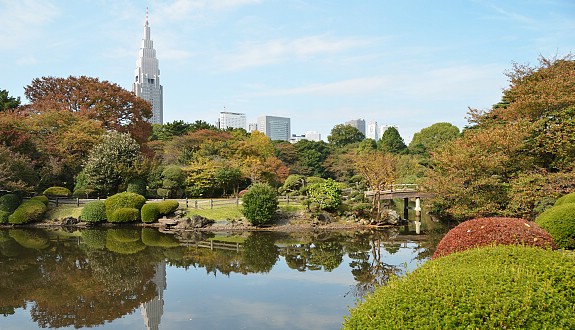 Shinjuku Gyoen is one of Tokyo's largest and most popular parks. Located just a short walk from Shinjuku Station, the paid park's spacious lawns, meandering walking paths and tranquil scenery provide a relaxing escape from the busy urban center around it.
Hareruya Tournement Center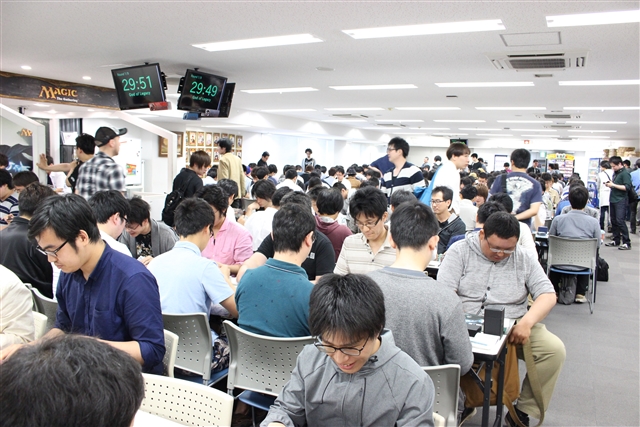 Boasting Japan's largest playspace at 310 seats! It's none other than the Hareruya Tournament Center! It is situated very close to Takadanobaba station. We host tournaments every day for just about every format, rain or shine, weekday, weekend, or holiday.
How to Get to Hareruya Tournament Center:Click here
Sensoji Temple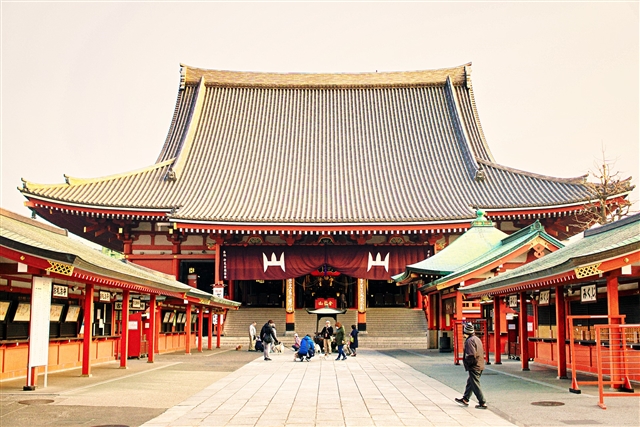 Sensoji Temple is Tokyo's largest ancient Buddhist temple and a major Tokyo attractions for Japanese and foreigners located in Asakusa. It is Tokyo's oldest temple, and one of its most significant.
Located just before Sensoji, Nakamise is one of the oldest shopping centers in Japan. Apart from typical Japanese souvenirs such as yukata, keychains and folding fans, various traditional local snacks from the Asakusa area are sold along the Nakamise.
Opening Hours: 06:00am – 05:00pm Nakasime=> 10:00am – 5:00pm
1. Tokyo Metro: Ginza Line – Asakusa Station
2. Toei Subway: Asakusa Line – Asakusa Station
Kokyo
The current Imperial Palace is located on the former site of Edo Castle, a large park area surrounded by moats and massive stone walls in the center of Tokyo, a short walk from Tokyo Station. It is the residence of Japan's Imperial Family.
Opening Hours: Daily except Monday & Friday 09:00am – 4:30pm
1. Tokyo Metro: Marunouchi Line – Tokyo Station
2. Tokyo Metro: Tozai, Chiyoda, Marunouchi, Hanzomon Line – Otemachi Station (exit C10 – closer to East Garden)
3. Toei Subway: Mita Line – Otemachi Station (exit C10 – closer to East Garden)
Mount Fuji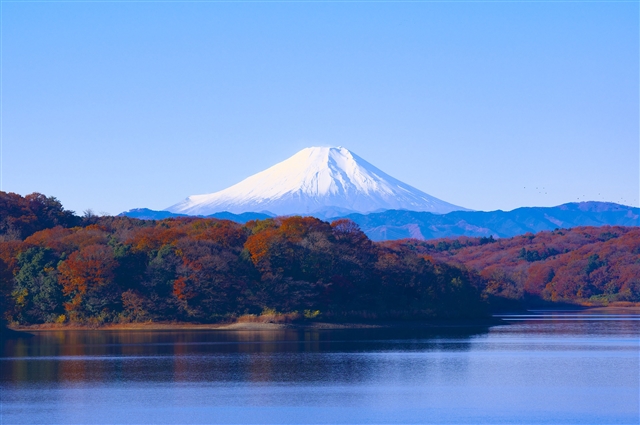 Mount Fuji is located on Honshu Island close to Shizuoka, it is the highest mountain in Japan. All travellers eager to climb the top of Mount Fuji must bear in mind that the climbing season lasts from July until September.
During summer, all hiking trails are open. In any other period, trails and mountain huts will be closed. To climb Mount Fuji, there are four Fuji trails, which will take you to the mountaintop
1. Yoshida trail – 2,300m
2. Subashiri trail – 2,000m
3. Gotemba trail – 1,450m
4. Fujinomiya trail – 2,400m
@pi From Tokyo you can take a Bus as shown on this website this website
Japanese Language
I will not teach you any difficult grammar, just some vocabulary you will probably find useful during your trip.
Communication words
| | |
| --- | --- |
| English | Japanese |
| Good Morning | Ohayo Gozaimasu |
| Hello | Konnichiwa |
| Good Evening | Konbanwa |
| Good Night | Oyasumi Nasai |
| Thank you | Arigato Gozaimasu |
| Sorry / Excuse me | Gomen nasai / Sumimasen |
| Nice to meet you | Hajimemashite |
| When you arrive, or leave a shop | Otsu Kare Sama desu |
| No problem | Daijobu desu |
| You welcome | Dou itashimashite |
| No thanks | Kekko Desu |
| I don't speak Japanese | Nihongo wo hanasemasen |
| Do you speak English? | Eigo wo anasemasuka? |
| I | Watashi wa |
| You | Anata wa |
| Yes | Hai |
| No | Iie |
Number
| | |
| --- | --- |
| English | Japanese |
| 1 | Ichi |
| 2 | Ni |
| 3 | San |
| 4 | Yon |
| 5 | Go |
| 6 | Roku |
| 7 | Nana |
| 8 | Hachi |
| 9 | Kyu |
| 10 | Jyuu |
| 100 | Hyaku |
| 1000 | Sen |
| 10000 | Ichi-man |
| 600 | Roppyaku |
| 800 | Happyaku |
| 8000 | Hassen |
Example: 23467 → Ni-man san-sen yon hyaku roku-ju nana
Very useful for Japanese money, \ = Yen
Accommodation
| | |
| --- | --- |
| English | Japanese |
| Hotel | Hoteru |
| House | ie |
| Room | Heya |
| Shower | Shawa |
| Bathroom (Toilet) | Otearai / Toire |
| Key | Kagi |
| Breakfast | Asa gohan |
| Internet is not working | innta-netto ga tsunagarimasen |
| The water in the shower is cold | Shawa no mizu ga tsumetai desu |
Restaurant
| | |
| --- | --- |
| English | Japanese |
| Water | Mizu |
| Beer | Biiru |
| Please | Kudasai |
| Water please | o mizu kudasai |
| Bar | Izakaya / Nomiya |
| Food | Tabemono |
| Drinks | Nomimono |
| The bill please | O kaikei kudasai |
| Japanese food | Nihon shoku |
| Western food | You shoku |
| Is this vegetarian food? | Sore wa vegitarian yo-u no ryouri desuka? |
Transport
| | |
| --- | --- |
| English | Japanese |
| Where is XXX | XXX wa doko desuka? |
| I am going to XXX | XXX e ikimasu |
| Taxi | Takushi |
| Station | Eki |
| Ticket | Kippu |
| Ticket Machine | Kippu hanbaiki |
| Metro | Chikatetsu |
| Airport | Kuuko |
| Hospital | Byoin |
| Baggage | Nimotsu |
| To lose | Ushinau |
| I lost my Baggage | Watashi no nimotsu wo ushinaimashita |
Japanese food
Everybody know about sushi but Japanese food is more than only this. There are some dishes you should try during your stay in Japan.
Yakitori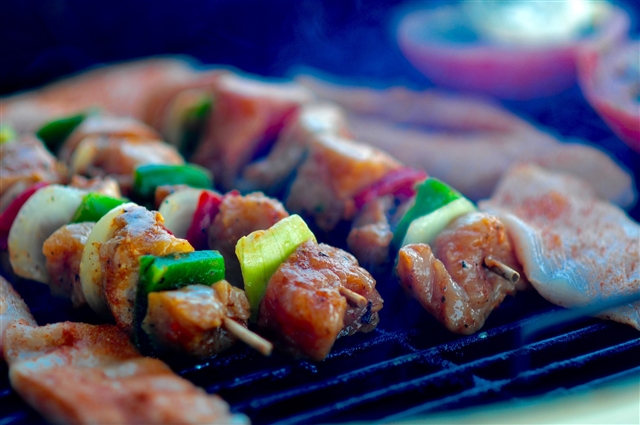 Yakitori is a Japanese type of skewered chicken. They are grilled over a charcoal fire. During or after cooking, the meat is typically seasoned with either Salt "Shio" or a Sauce "tare" [Think teriyaki sauce]
Ramen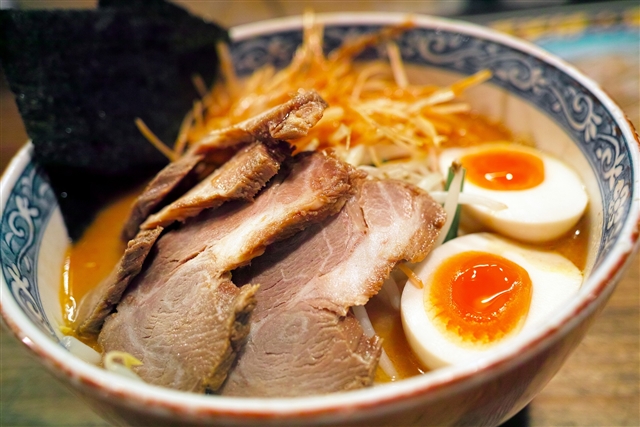 Ramen is noodles served in a meat or fish-based broth, often flavoured with soy sauce or miso, and uses toppings such as sliced pork and green onions
Curry (kare)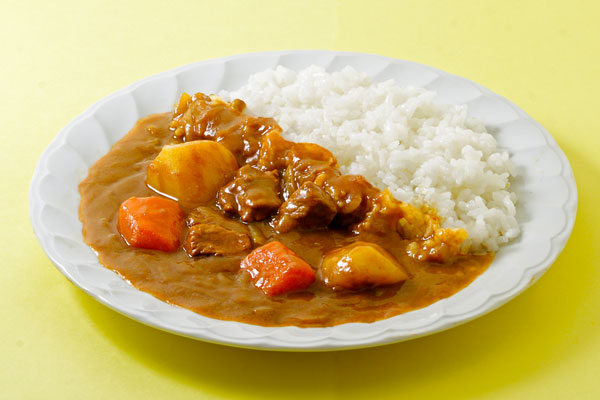 A wide variety of vegetables and meats are used to make Japanese curry. The basic vegetables are onions, carrots, and potatoes. For the meat, beef, pork, and chicken are the most popular. Katsu-kare is a breaded deep-fried cutlet with curry sauce.
Gyoza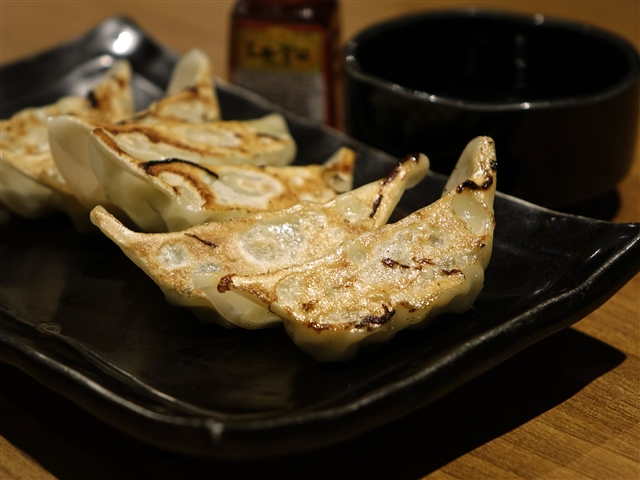 Gyoza are dumplings filled with ground meat and vegetables and wrapped in a thin dough. Also known as pot stickers, gyoza originated in China, but have become a very popular dish in Japan. The typical gyoza filling consists of ground pork, nira chives, green onion, cabbage, ginger, garlic, soy sauce and sesame oil
Tempura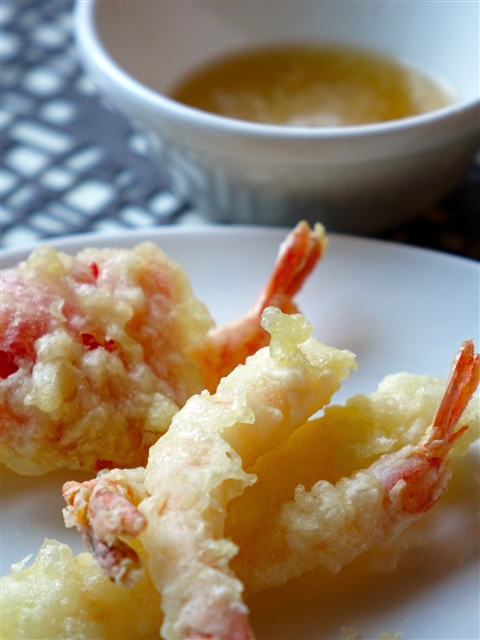 Tempura consisting of seafood and/or vegetables that have been battered and deep fried.
Katsudon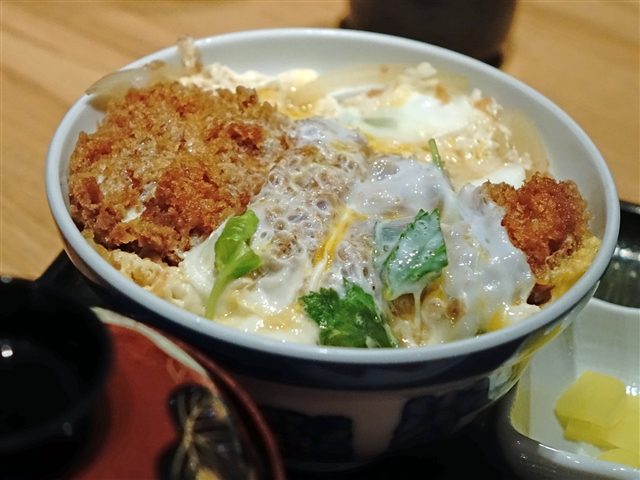 Katsudon is a popular Japanese food, a bowl of rice topped with a deep-fried pork cutlet, egg, vegetables, and condiments. Beef (gyu-katsu) and chicken (oyakodon) can substitute for the pork.
Takoyaki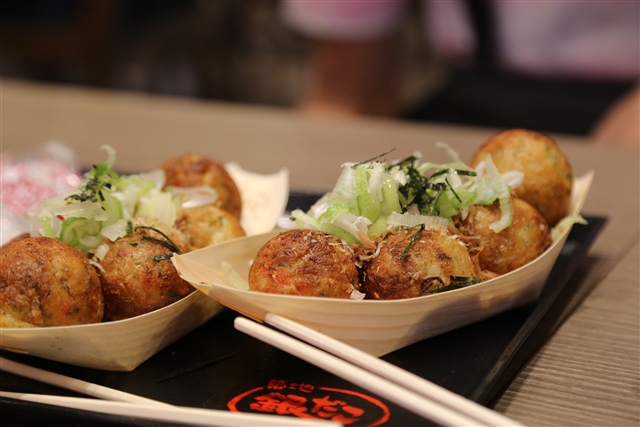 Takoyaki is a ball-shaped Japanese snack made of a wheat flour-based batter and cooked in a special moulded pan. It is typically filled with minced or diced octopus, tempura scraps, pickled ginger, and green onion. Takoyaki toppings are usually Katsuobushi flakes, Takoyaki sauce and mayonnaise.
Okonomiyaki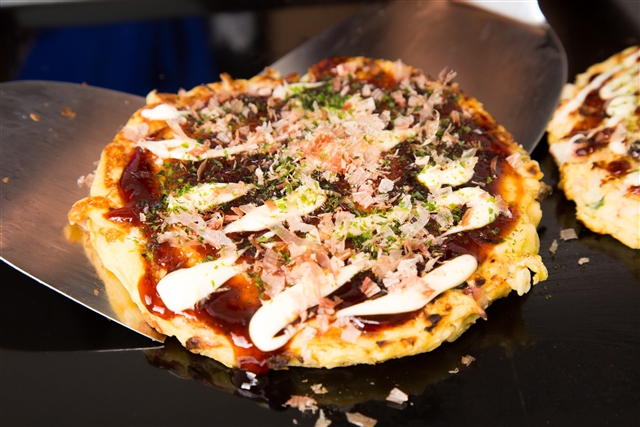 Okonomiyaki is a Japanese savoury pancake containing a variety of ingredients. Osaka-style okonomiyaki is the predominant version of the dish, found throughout most of Japan. The batter is made of flour, grated nagaimo (a type of yam), water or dashi, eggs and shredded cabbage, and usually contains other ingredients such as green onion, meat, octopus, squid, shrimp, vegetables or cheese.
Sushi Bar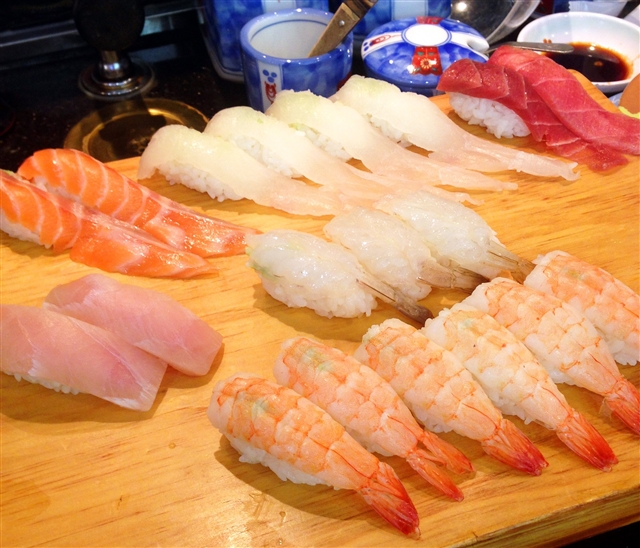 If you want to have sushi, I recommend you to go to one of the conveyor belt sushi places, they are cheap and still way above the level of most sushi restaurants you would find outside of Japan.
I hope you will enjoy your trip in Japan.
Thank you for reading,
Jeremy Dezani