Do you remember that we were recruiting new members of "Hareruya Hopes" in June?
* Application has finished.
This recruit generated huge reactions among magic pro players, and as many as 26 countries, 34 players would join in!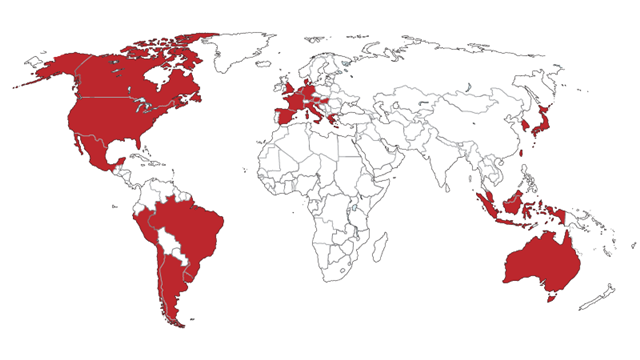 In this article, short profiles of them and special interviews of six featured players from five continents, where four continents are South America, Australia, North America, Europe, and Asia are posted. Don't take your eyes off from the elites of the each countries who will become successful in the Magic pro scene!
Hareruya Hopes launched by Tomoharu Saito encouraging new pro players is now spreading worldwide after 7 months since its foundation. Don't take your eyes off from the young elites increasing their momentum as they proceed!
34 players join the Hareruya Hopes! Representing from 26 countries
Profiles for the new Hareruya Hopes players is as below. You can check their details once you click the players.
All gathered worldwide are tough and strong! It's our pleasure to see them dressed in Hareruya Hopes uniform succeeding in various places worldwide!
Country names written on profiles are not their origin, but countries they live now.
We interview 6 players from each continent!
 Next, we did interviews of 6 players chosen from 34 new Hareruya Hopes representing each continent!
 We're reaching their characters and what passion they have for joining the Hareruya Hopes!
Conclusion
That's the reports about Hareruya Hopes recruiting results up to now. Expectations are running high for Hareruya Hopes spreading all over the world!
Moreover, we will keep presenting important things about Hareruya Pros/Hopes. We refrain from mention about the detail but at least we assure you that "from now on, we won't be able to take our eyes off from Hareruya Pros/Hopes more and more"!
Thank you for your continued support and encouragement.