Do you remember we have had a recruitment for the Hareruya Hopes last year?
In this recruitment, we had not only applications from players in Japan but from players from all around the world. As a result, we had 34 players from 26 countries join the Hareruya Hopes. ※Article:Breaking! 34 people from 26 countries join Hareruya Hopes all at once!!
Now we see lots of members of the Hareruya Hopes making success in Grand Prix and Pro Tours. (* Click to see Hareruya Hopes roster)
So, If you are not familiar with the Hareruya Hopes, this is a project that started in January 2017.
President of Hareruya, Tomoharu Saito wished to support new pro players and also excite the community of Magic.It all started with Tomoharu's hopes which this project gradually grew and became a group called Hareruya Hopes with lots of great results in competitive tournaments.
Recently, Matti Kuisma from the Hareruya Hopes won Grand Prix Barcelona 2018, going against Louis-Samuel Deltour, another Hareruya Hopes which came in as a runner-up both having great success! Also, 2017 World Magic Cup from last year, we had 15 players from 14 different countries attending.
Having all the results would be a long list to read so we picked up some of the results here.
In the members of the Hareruya Hopes, especially Rei Sato and Pascal Vieren has played in a number of premium events and has great results making them achieve Gold Level Pro. Now, I think we can say that the Hareruya Hopes is probably the largest team with skilled players.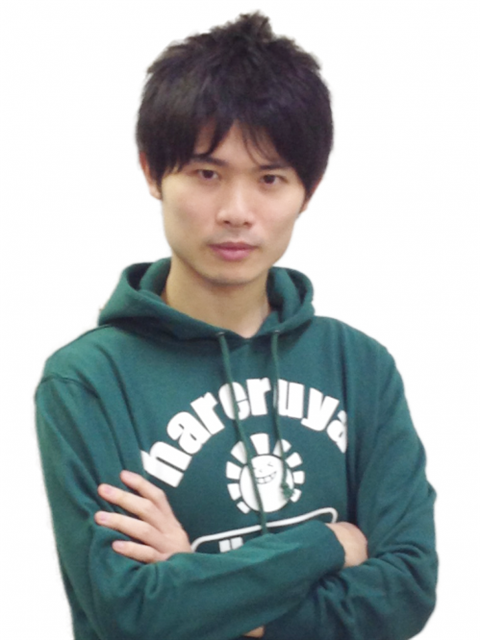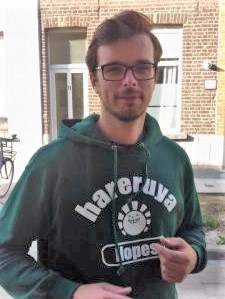 Though, we assume there must be players across the world with great skill and passion for the game that we have not yet seen. Also, as the interview with Tomoharu Saito written in above, supporting new pro players is still his wish, and this wish has even grown stronger.
Alright, let's get into details. Hareruya wishes to support new players and to excite the Magic community, we decided to have the 2nd Hareruya Hopes recruitment!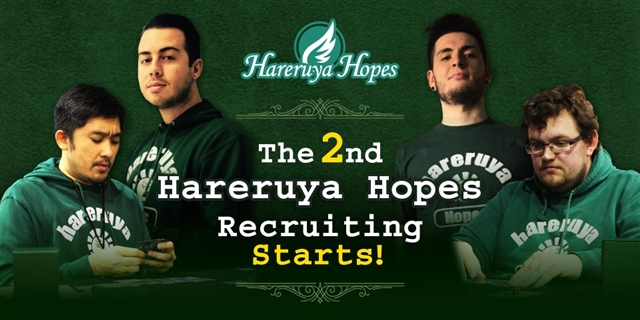 The 2nd Hareruya Hopes Recruiting Application Details
Recruiting Starts:July 6th, 2018
Application Deadline:July 30th, 2018
Application Requirments:
You have 10 pro points this season. *You may include points you will achieve at Pro Tour 25th.
You have played at high-class tournaments in any Trading Card Game or Digital Card Game(Example: Hearthstone) and have high-status results.
Support details:
500 USD for supporting your season for Magic.
Hareruya Original supplies to use.
Discounts for Entry Fees at Hareruya Tournaments.
For more details, click this.
Hareruya aims to have the Hareruya Hopes to make great success as a massive MTG team and we wish to support as much as we can to players worldwide.
We look forward to your application.