Introduction
Hello everyone, it's Thiago Saporito with my first article for Hareruya.
Today I will talk about my season and my team season and about the deck I played the PT 25 Anniversary (which I and my team finished in 3rd place).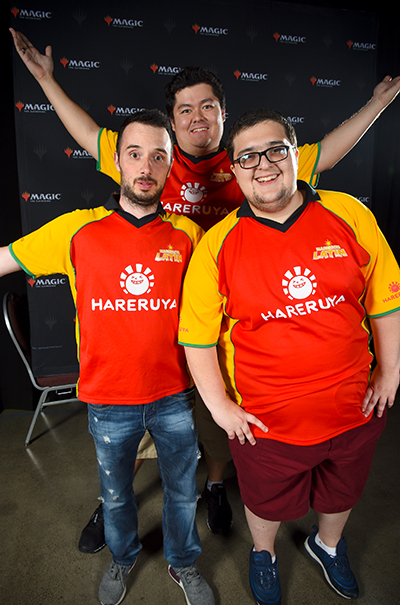 Left to Right: Marcio Carvalho, Carlos Romao and me
(Image Copyright : Wizards of the Coast)
My Season and My Team Season
So my season (individual) didn't end the way I expected, since I wanted to hit Platinum and play the Worlds. The Platinum dream is not over yet because the season didn't finish but it's very difficult.
Let's talk about Hareruya Latin. Our season was awesome, we dominated every PT we played (besides the first one) and we finish in 1st place of team series with a good advantage from the second place, which is awesome because now the 6 of us are going to Las Vegas to compete the finals!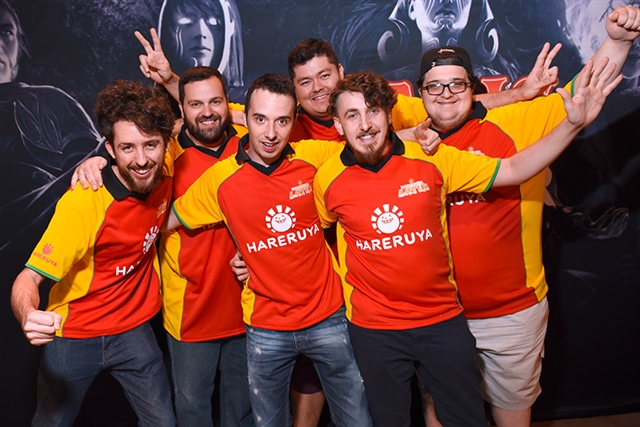 (Image Copyright : Wizards of the Coast)
About the Deck
That's the deck I played at the Pro Tour
To be honest I think Humans is one of the best Modern decks right now. It's very consistent and you have aggressives draws and also disrupting draws, which is everything you need to win in Modern, you have a good clock and cards to help you to get back in the game.
Card Choices
The real question was how to cut cards from the stock human to add the 《Bugler》 and that was my thoughts:
So with M19 《Militia Bugler》 was released, and it was something that the Humans deck was missing, some type of card advantage and I started to playing it and really liking it.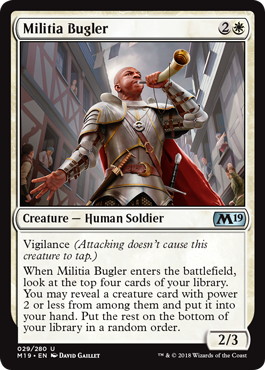 But the problem was which cards can I cut from the Humans deck since everyone plays almost 4 copies of each cards and 2 flexible slot (usually 2 《Restoration Angel》), so the first move I made was cutting one of the flexible slots to add the first copy of the 《Bugler》. Next I thought that cutting 1 《Reflector Mage》 was a good option because he is not good against most of the Modern decks. But when he is good he is one of your best cards in the right match and 《Militia Bugler》 was able to find 《Reflector Mage》, so I also had the option to add the 《Mage》 in my sideboard (which I did). Add to these changes I thought 《Phantasmal Image》 was the worst card by itself so that's why I ended up cutting one 《Image》.
Finally I played 3 《Militia Bugler》 and 1 《Restoration Angel》 which I felt it was right.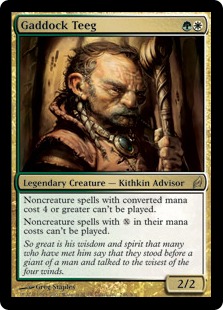 My friends thought I was crazy when I had the idea to play a double cost non-human creature on my sideboard. But since UW players were playing the 《Terminus》 Version, and I was scared against KCI/Tron, I felt 《Gaddock Teeg》 was my best card at sideboard even being a Kithkin.
Sideboard Guide

Against UW Control

Against Burn

Against Humans

Against Tron

Against Affinity

Against KCI

Against RB Bridgevine

Against Hollow One

Against GW Hexproof
Conclusion
So for my future at Magic, I will try to travel to every GP since I need a 12-3 finish to lock Platinum again. I might play some Modern GPs and I am pretty confident that Humans is going to be a great choice for those events, like I said I think it's one of the best Modern decks right now (from the PT Metagame which I don't think that is going to chance in the next 2 weeks or so). At the Pro Tour I only had 3 individual losses with the deck and I am very confident with my decklist/sideboard plan.
Thank you for reading.
Thiago Saporito
With a nickname "Bolovo" here is a talented player that comes from Brazil.

He is known placing 3rd at Pro Tour Khans of Tarkir, and placing 8th as a member of Team Brazil at the World Magic Cup 2014. After, he has made 3 top 8's at the Grand Prix's including his magnificent win at Grand Prix Las Vegas (limited)!

Coming from the same province of Carlos Romao、Lucas Esper Berthould, he joins the Hareruya Pros together.