Translated by: Daniel Pham
Yesterday we informed you told you that Javier Dominguez and Grzegorz Kowalski have both made the playoffs of the 2018 World Championships, and now we are proud to inform you that they have both won their semi-final rounds and advance to face each other in an all Hareruya Pros finals!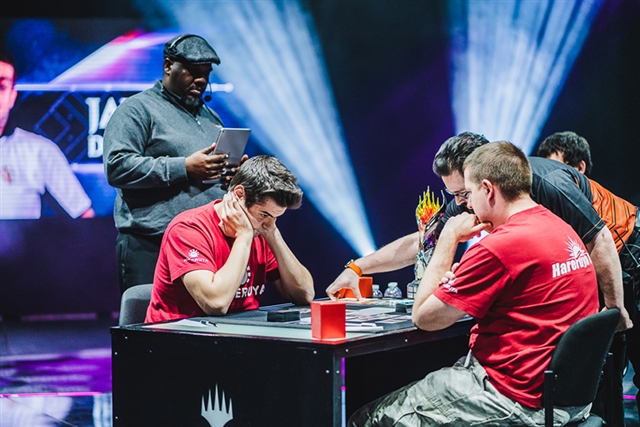 With a splendid finals showdown, Javier Dominguez is our victor! On the heels of his 2nd place finish in the 2017 World Championships, the crown is most certainly deserved this second time around!
While it was unfortunate that Grzegorz Kowalski's run ended at the finals, in terms of results, Hareruya Pros were able to put up remarkable a 1, 2 finish!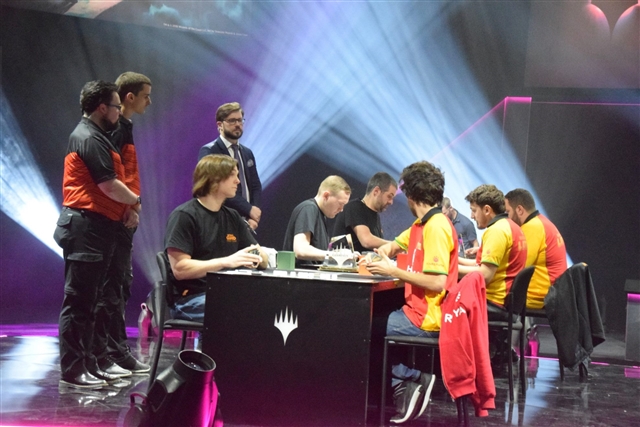 Also in the 2017-2018 Pro Tour Team Series, the Pro Point leaders Hareruya Latin put up a good fight. Heartbreakingly they were defeated by team Ultimate Guard Pro, they were able to show off South America's prestige.
While this closes the curtains on the 2018 World Championships, who knows what drama will unfold, which stars will be born, and what fierce fights will be seen in the next 2018-2019 season? The battle is still not over for these pros.
We hope you continue to join us in supporting and cheering on our Hareruya Pros!