Introduction
Hello everyone, I'm Jason Chung from New Zealand and I'm part of Hareruya Pros. I stream on twitch.tv/sqlut and I specialize in drafting.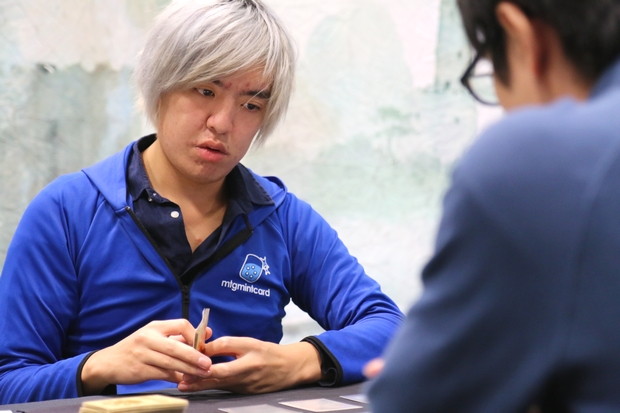 Since the release of Guilds of Ravnica on Magic Online, I've been playing drafts in the competitive leagues pretty much non-stop. I've managed to play over 100 drafts with most of it on stream and I am yet to be bored of this format. Unlike most limited formats, GRN Drafts are incredibly deep and the number of possible archetypes and strategies expand beyond the obvious 5 guilds.
Today I will be covering all the archetypes I believe exist, what the game plan is, and how to draft it.
Overview
Firstly I would like to mention, the way I like to and always have approached draft is to always have a macro plan. This means, instead of making each pick based on pure card quality and evaluation, I think of how much value each card is giving to the overall game plan of what my draft deck is trying to do. This means I will be sometimes picking weaker cards that fit better in my deck, as well as prioritizing key cards.
Guilds of Ravnica is divided into 5 guilds, but the archetypes don't split off equally. Some guilds can support as much as 3 drafters while still being a good deck where others require you to be the only one drafting it. As a result, certain archetypes require more signal reading than others. Here is the archetypes that I believe exist in Guilds of Ravnica Draft.
Boros – Mentor Aggro
Boros is the only archetype I believe can support 3 drafters in the pod and everyone still has a great deck. Boros is made up of mostly commons and uncommons and due to the abundance of two and three drop creatures in this format, it is very easy to be boros no matter what seat you're at in the draft. Although I don't like Boros that much in this format, it is one of the safest guilds to draft as you don't need to read signals as greatly as the rest of the archetypes.
The keys to Boros are prioritizing curve over everything else and making sure you have a good amount of tricks or removal spells to make sure you are always proactive and attacking.
Sample Deck Ratio
16 Lands – 0-1 Guildgates
0-3 One Drops
6+ Two Drops
6+ Three Drops
1-3 Four Drops
Roughly 17 Creatures
A mix of pump spells, removal spells and enchantments work best. Supplement your creatures with the correct mix of non-creature spells. For example, if we have multiple 《Healer's Hawk》s, then cards like 《Maniacal Rage》 go up in value. If we have many 3/1s such as 《Blade Instructor》 then we want to prioritize 《Sure Strike》 over 《Take Heart》. 《Luminous Bonds》 go up in value when we have a lot of fliers as you only need to get rid of one key flying blocker to continue our assault.
Sample 3-0 Deck + Draft Viewer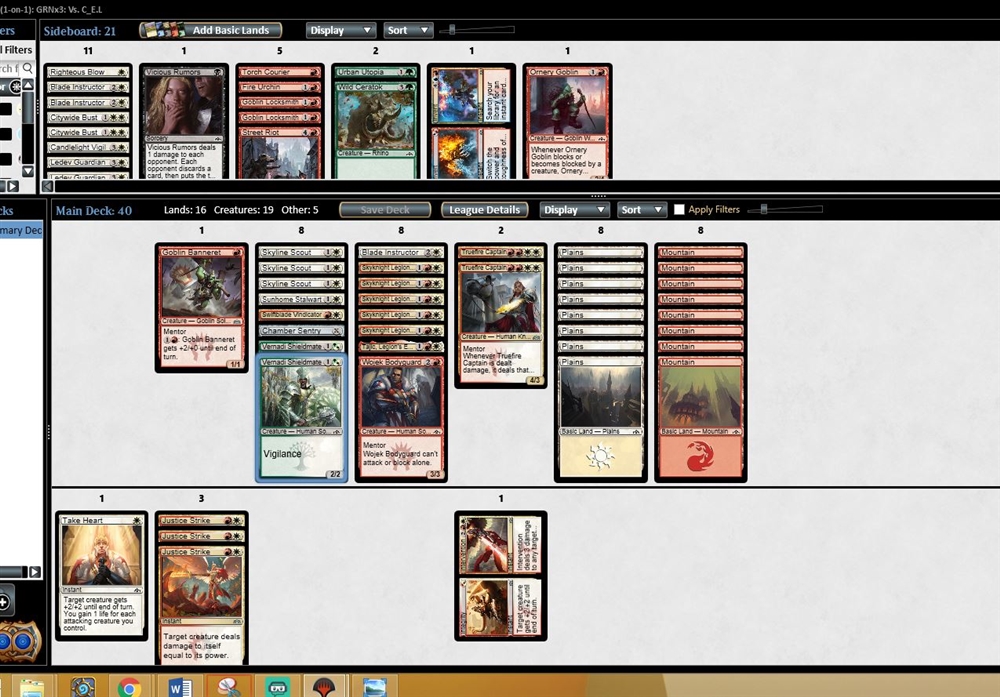 Click here to watch whole draft picks of Boros
Conclusion
Overall this set is awesome to draft and no matter how many times I draft it, I can always find new and exciting card interactions and synergies! This will soon be my most drafted Magic Set and I don't plan on slowing down.
Hopefully this brief overview will help you get an idea of what the possible decks you can draft in the format are and if you're ever in search of watching a draft, pop by my stream at www.twitch.tv/Sqlut.
Thanks for reading,
Jason Chung @Sqlut