Frontier Box Rumble Coverage
The revolt reaches Frontier
 The Frontier Box Rumble tournament was held on 2/18 (Sat) and the winner was
Takamasa Kogure
on Abzan Aggro! Congratulations!
This time around many Hardened Scales decks showed up to the party, with 3 of them making Top 8 there clearly is a lot of powerful new cards from Aether Revolt such as
《Rishkar, Peema Renegade》
,
《Winding Constrictor》
&
《Fatal Push》
to help bring the archetype closer to Tier 1 in Frontier.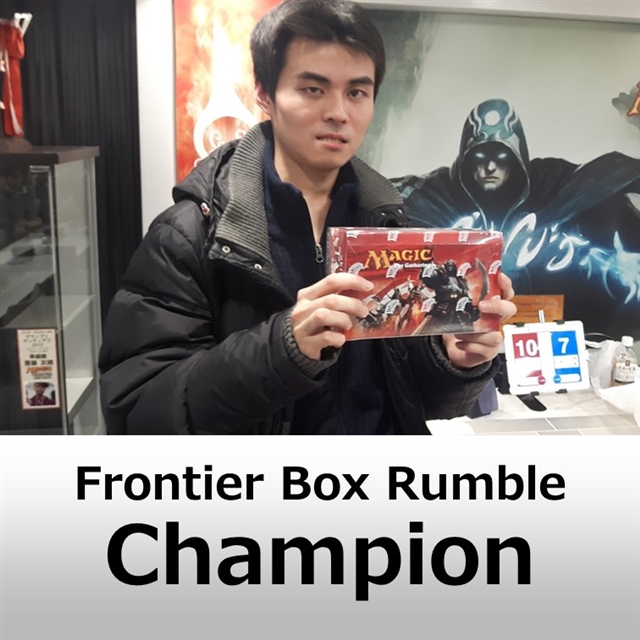 Quarter Finals
Semi Finals
Finals
Champion
1
Hayato Sukegawa
Hayato Sukegawa
2-0
8
Masahiro Sotozaki
Hayato Sukegawa
2-0
4
Yuuya Hannuki
Hiroki Kageyama
2-1
Takamasa Kogure
2-0
5
Hiroki Kageyama
2
Shouhei Oomori
Kouichi Ishiwata
2-0
7
Kouichi Ishiwata
Takamasa Kogure
2-0
3
Takehiko Kurogi
Takamasa Kogure
2-1
6
Takamasa Kogure