Introduction
Hello everyone!
The Pro Tour:Guilds of Ravnica is in the books and it's time to reflect on it. As some of you might know I am a HUGE fan of Japan and after a short stay in July I have decided to come here for full 2 months at the beginning of September mainly with the goal to improve my Japanese language skills.
Now the thing is that as a holder of European Union passport I can freely go there, but you can't work (or even part-time) while you're staying there this way, so I had infinite time to play Magic and in fact that is what I did most of my days. It's been a long time since I felt this much prepared for any event and even though I only went 10-6 (I went 1-3 in the last 4 rounds, but at least my tiebreakers were very good thanks to that and I ended up cashing the event), I was very happy with my play, drafting and my deck choice.
As I've already mentioned my / our testing started right after the new set came out and I was sharing ideas with my testing team for this season – Hareruya Axe/Sword on social media. I was testing with these guys for the first time ever and I have to say that it was by far the best team I have ever been a part of – the preparation was of the charts – everyone was constantly contributing with new ideas, draft logs and decklists while the smartest guy on the team; Zen Takahashi put all those in spreadsheets so that everyone had a perfect idea of what was going on. Thank you, Zen!
There was actually a Grand Prix in Atlanta a weekend before the Pro Tour and even though not all of us decided to participate, most of us did. I saw it as a freeroll – yes I lost some time of practicing for the PT, but there aren't nearly as many GPs in Asia so I have to take my opportunity everytime I can. That being said I didn't practice for the event at all and played a very mediocre 5C Human list to a very mediocre X-5 finish.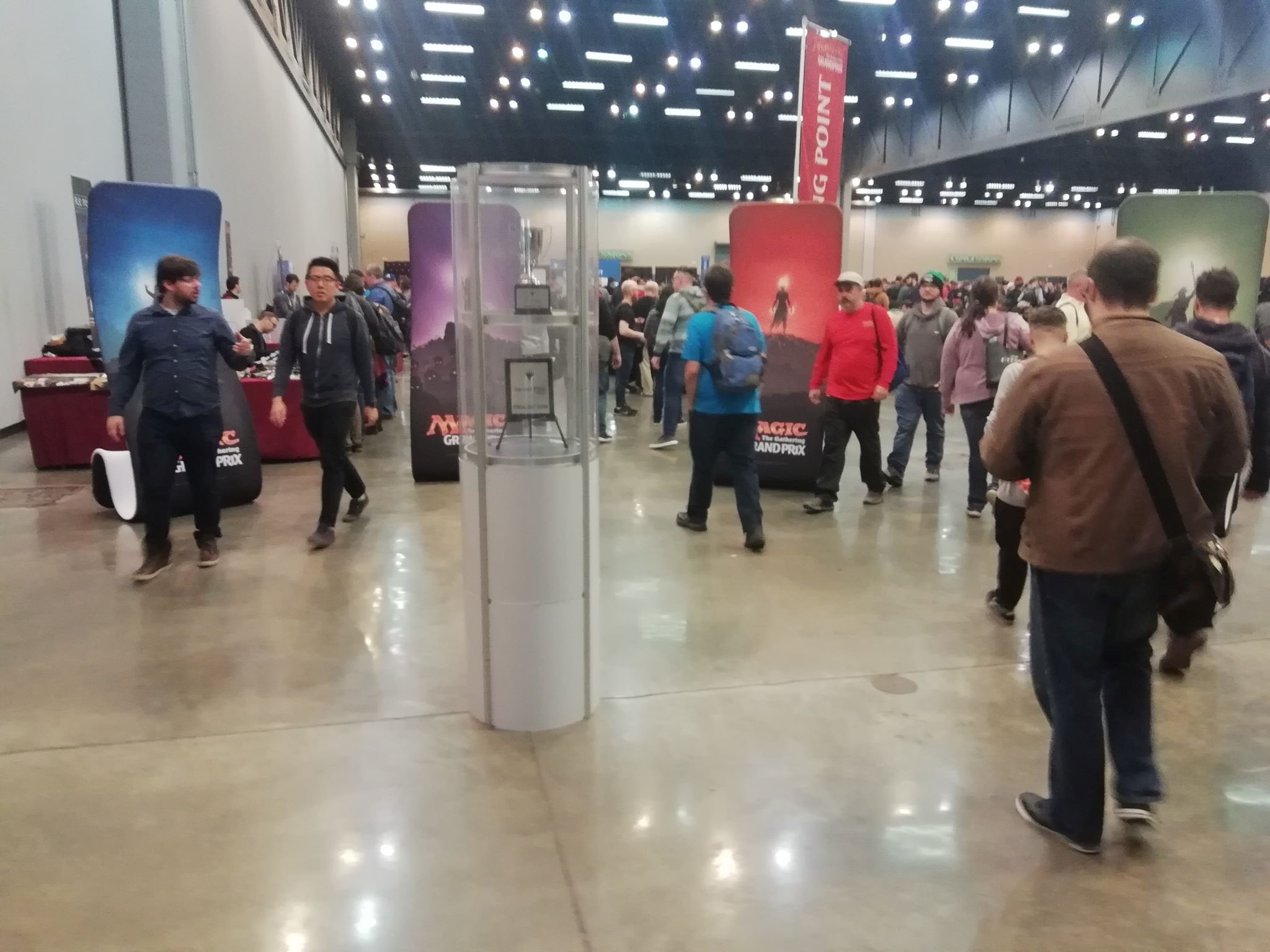 After the GP we have moved to our testing house for 3 days and I got to know everyone on the team more closely and I have to say that they are all awesome guys and it was my pleasure to work with them.
The testing team consists of: Me, Zen Takahashi, Christian Calcano, Jeremy Dezani, Kevin Jones, Kelvin Chew, Raphael Levy, Simon Nielsen, Jason Chung, Wing-Chun Yam, Tomoharu Saito, Kenji Tsumura, Andrea Mengucci, Lee-shi Tian and Eduardo Sajgalik. Eduardo didn't actually participate in the Pro Tour as he decided to do coverage instead, but he still helped us out anytime we needed a sparring partner and he also cooked for us which was great!
Going into the testing I thought that I will almost certainly play BG, but I was really impressed with the power of a Jeskai Control during testing and I was strongly considering to play it, but then part of our team started working on our Boros deck and that matchup just seemed abysmal so I went back to BG.
I knew that BG is not going to be anything great, but it's a very solid deck with overall even matchups and it was the deck I played with the most so it seemed like an easy choice for me. In the end, our team divided into two groups: Me, Christian, Javier, Kelvin, and Andrea were in the BG camp while the rest of the team was working on Boros.
Decklist
This is the list we ended up submitting.
I think that it is sort of pointless to explain our card choices in a detail now that the Pro Tour is over and the metagame has shifted (I expect the aggressive white decks to be the most played decks in the next event) so I will rather give you an updated decklist of BG as well as a sideboard guide (that's what you came here for anyway right? 🙂
The PT went OK for me – I went 4-2 in draft drafting Dimir Aggro and Selesnya Midrange splashing Red (mainly for 《Glaive of the Guildpact》) and 6-4 in constructed.
BG List for Upcoming Events
(Note: It was written before GP Milwaukee 2018 and you can see his final list here.)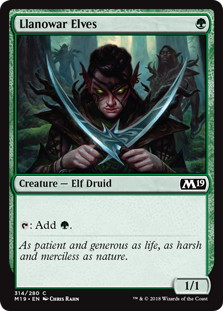 The biggest difference to notice is no 《Llanowar Elves》 – I expect the amount of BG decks to decrease significantly and therefore I think it's correct to cut it – 《Llanowar Elves》 main strength is in the mirror but it's actually not that good in the other matchups.
Sideboard Guide
Mirror

vs. Mirror
To be completely honest with you I am not sure which card is better: 《Assassin's Trophy》 or 《Deathgorge Scavenger》 – they both have their moments and can be quite bad in certain situations and are bad in multiples which is why I like the mix, but I am not sure.
UR Phoenix

vs. UR Phoenix
You don't have enough interaction in game 1 and their decks are way more streamlined and the games often come down to a race, so 《Wildgrowth Walker》 shines game 1.
Jeskai Control

vs. Jeskai Control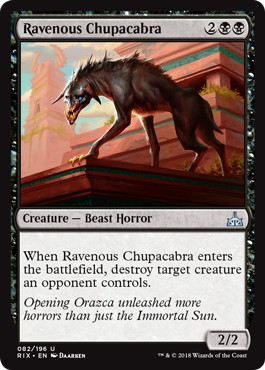 I actually keep in some 《Ravenous Chupacabra》 because everyone has 《Crackling Drake》, 《Niv-Mizzet, Parun》 and 《Rekindling Phoenix》 post-board and the games go long enough that it almost always comes down to that and it's important to have an answer – also being able to rebuy it with 《Find // Finality》 or 《Memorial to Folly》 can be crucial.
White Aggro

vs. White Aggro
Mono Red

vs. Mono Red
Similarly to the UR matchup the matchup changes significantly post-board – they almost always go for the big red plan and you should sideboard accordingly – this might change for the 3rd game (in my experience this happens rarely though) especially if you are on the draw, but I would definitely board this way for game 2. I hope my article was helpful.
Thanks for reading,
Petr Sochurek