To Spread the Magic: The Gathering
Attracting new players to Magic is what I like to do the most. In the beginning of March, I embarked on an unexpected and mystical trip to the city of León, Guanajuato in Mexico: I went to teach Magic to high school students, with the support of the Ministry of Public Education.
An organization (Liga Magix) that is dedicated to making Magic tournaments invited me two weeks in advance to this beautiful activity and without hesitation, I agreed. I asked for a day off at my job and prepared everything for the trip.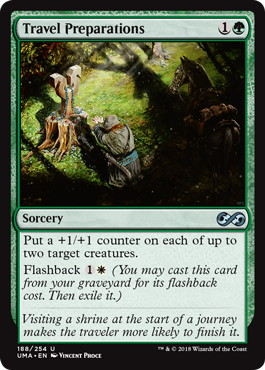 It was an express trip; the driving distance from León to Mexico City (where I live) is 5 hours. I went on a Wednesday night, I arrived early morning on Thursday and I returned on Friday at dawn to be able to go straight to work, it was quite an odyssey!
The plan was to visit 2 schools on Thursday, the respective directors had selected students of different ages to attend our Magic: the Gathering master class. The first appointment was at 8:00 a.m. The team and I woke up early and although we were tired, we felt very excited to share the game with potential new players.
The first school is a so-called "School of Talent", in this type of secondary school they teach students from very young to focus on some activities (it can be sports, art, science, etc).
At School!
The kids were always respectful and excited to learn how to play a new game.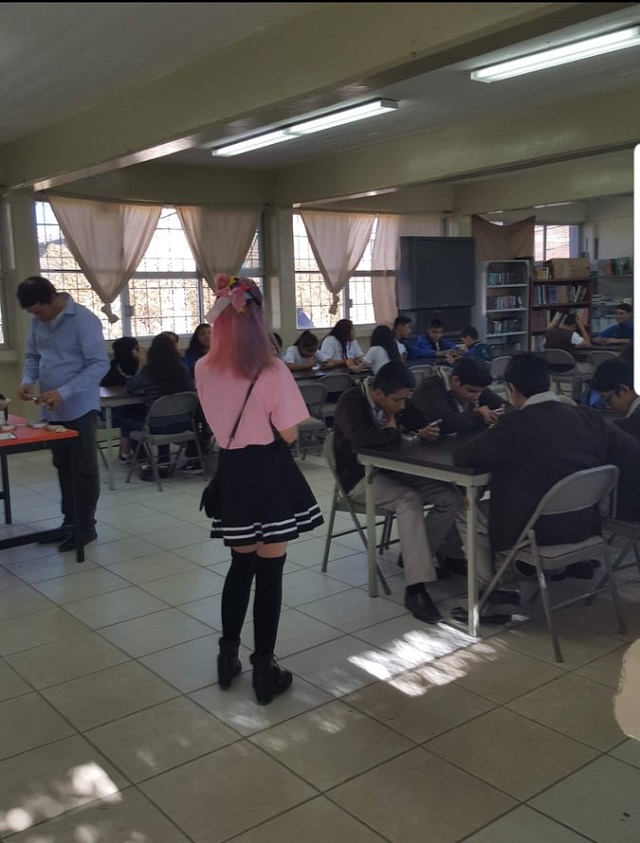 First, we taught the theory, for this we used a projector and we put videos and images to explain everything about the identities of color, type of cards and even a little of the lore. I cannot put into words how nice it felt to see the children writing down everything we said about Magic in their notebooks.
At the end of our lecture, all the students were very excited to play Magic so we simply proceeded to action. We gave them demo decks and in a hurry, they began to read their cards.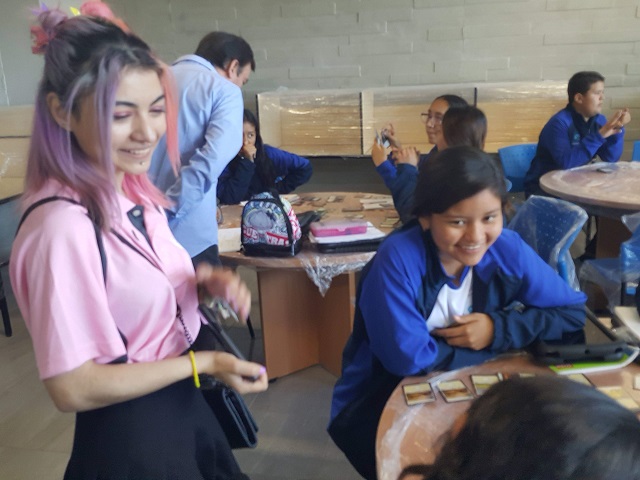 Everyone began to raise their tiny hands asking many questions about their given cards: "What is Flying?" "What does Haste mean?" "Why my card has stars and not numbers?" We answered the questions and let them start playing. We were going around the tables watching the games and answering more questions. Everyone was laughing and enjoying the game.
We were getting closer to the end of the class, so we began to distribute some cute magic gifts we brought for them! Among the souvenirs we giveaway some Hare Pads! When we finished and thanked them for giving us their attention, the students also thanked us for teaching them and giving them their first Magic cards which were a true blessing for us!
We said goodbye because our mission had not finished yet: We still had to attend another school! So we went to a high school with students attending the evening shift. The director of the second school had also selected a group of 40 students, and we were very excited to get there and meet the new Planeswalkers!
Ready for the cutest part of the story?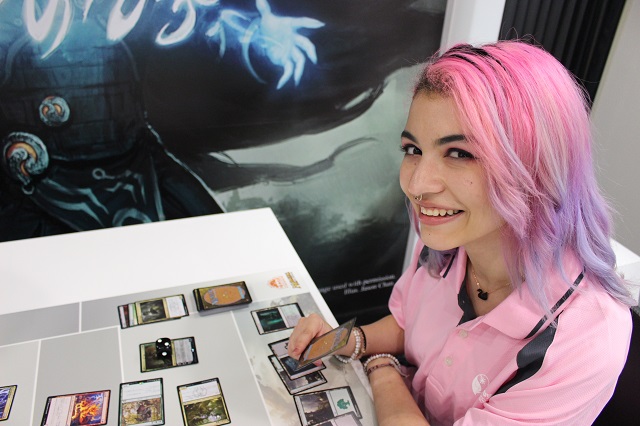 Let's say my hair is a bit …… colorful. Since I walked around the school, all the students were amazed and many approached me to know what I was doing that day at their school. I did not lose the opportunity to share about Magic and told them about the next big tournament in their city.
The students were very excited and so this class was not only for the 40 selected students because we reached more students that wanted to participate! The magical team and I went to the classroom and began to explain the theory.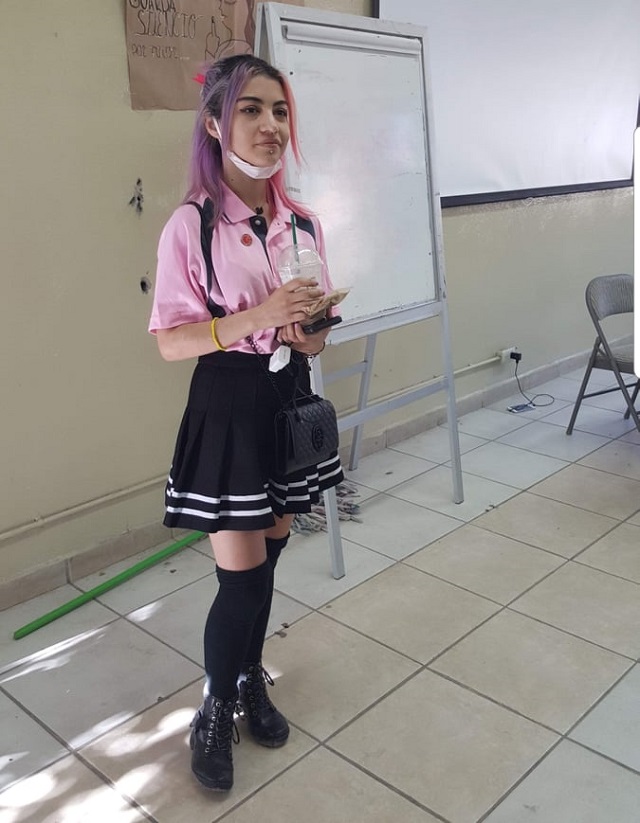 The students at this school showed us their interest in video-games and e-sports, so they were very aggressive to play this game! We gave them their respective demo decks and we answer the questions while they played.
This group ended up playing multiplayer sessions because they found this game to be more fun. We also gave them some posters. The students liked the game so much that when they left the class, they went to tell share their experience with their classmates. A few minutes later we had a large group of little Planeswalkers asking for demo decks and classes.
We invited all of them to the tournament organized by Liga Magix that was organized in March in León, Guanajuato. This tournament was dedicated only to all new players. They played it with demo decks and the winner won prizes, playmats, and a winning trophy!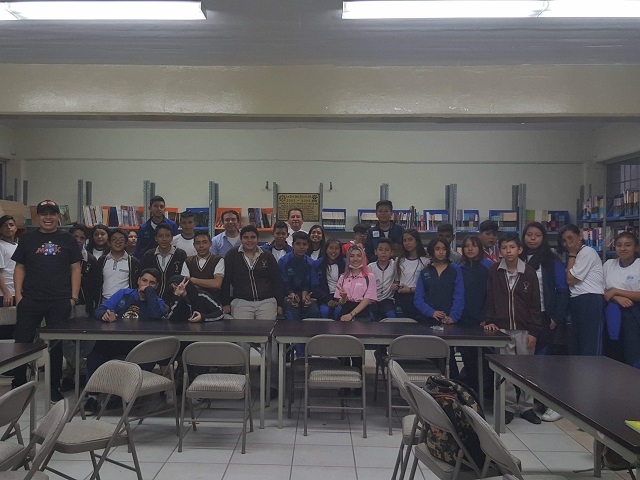 Attracting new players is vital for the community, let's support the growth of the Latino community of Magic!