Introduction
Hello everyone! It's sensei Kowalski here. Today I want to share with you my experience from Mythic Championship IV (Modern & Modern Horizons Draft)! I feel like I've learned a lot during a bootcamp with my team. Modern nowadays is way different from what it used to be a year ago, and graveyard matters a lot.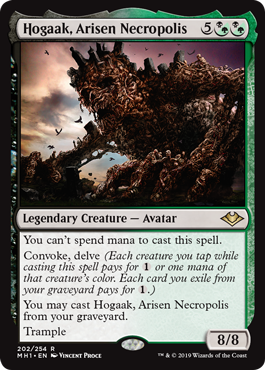 Adapting to this fact is really important, and I feel like many blue-white players just live in the past. Reading something like "UW has a 20% match up against Hogaak" is just heartbreaking for me, especially because I know that's not true, but people are repeating this over and over again making a really bad look for my favorite Modern deck.
Today I'll try to help you adapt to the new world, and teach you how to approach the most popular match ups!
My Decklist and Card Choices
Card Choices
I'll start with explaining some unusual choices, to give you a better understanding of my build:
Planeswalker Package
Format is very fast, and early turns matter the most. That's why I have 5 planeswalkers for only 3 mana, and 3 Jaces, leaving only one card for 5 mana in my deck. With addition of 《Force of Negation》 you don't need Teferi's untap ability that much, and Jace helps you a lot with getting rid of dead cards like 《Surgical Extraction》 in some match ups, or 《Spell Pierce》 in the late game.
This is mostly a metagame call. 《Spell Pierce》 is better vs Hogaak, Mirror and UR Phoenix, which I expected to be three the most popular deck during MC IV, while 《Spell Snare》 being better vs Jund and 5C Humans mostly.
Similar to above. 《Condemn》 is better vs graveyard decks, Phoenix, Burn, and even the Mirror, while 《Oust》 is much better vs 5C Humans, and is more flexible in General.
It's a must have nowadays. Hogaak is a number one deck in Modern, and that's not gonna change until they ban it, so we have to be ready. Surgical is also a big part of the reason why I'm playing 4x 《Snapcaster Mage》. There is no better follow-up for a free spell then Snapcaster flashing it back on turn two!
With format being so fast possibility to cheat on mana is very important. This choice combines well with playing 3x 《Jace, the Mind Sculptor》, as we can safely slam it on turn 4 and protect it, or in match ups, where FoN is useless, just shuffle it back to library.
With 3x 《Force of Negation》 it's important to keep as many blue cards as possible in our deck. Obviously this kind of removal choice makes us worse vs 5C Humans, but as you can figure out above, I already decided to give up game one against them, and I don't think having a mass removal with a different name will save us, while being a blue card might be a game changer in other match ups. WoG humbly waits in sideboard.
Great combo with 《Narset, Parter of Veils》. The way we often lose is getting smashed in the early game (both Geier and 《Field of Ruin》 won't help), or we get flooded in the late game. Usually later in the game "draw → discard" effect is better for a control player, than for their opponent, so Geier protect us from losing to further scenario. The best trick with it is to activate it in opponent's draw step, if they have only one card in hand, and we have Narset. With small Teferi on the battlefield is a hard lock!
Mythic Championship IV
During the event I played versus almost every single top tier Modern deck, going 8-2 total:
| Record | Archetype |
| --- | --- |
| 2-1 | Hogaak |
| 1-1 | UR Phoenix |
| 1-0 | Dredge |
| 1-0 | Urza |
| 1-0 | Mirror |
| 1-0 | Eldrazi Tron |
| 1-0 | Jund |
Below I'll show you my sideboard plan for this event, and explain how you should approach the most important match ups. I really hope it's gonna be useful for you, and helps you understand UW control better, but if you have any additional questions feel free to ask me on twitter, under a post with a link to this article. I'll do my very best to answer every single one!
Match Ups Breakdown with My Sideboard Plan
Conclusion
This is my top 6 of the metagame right now. There are so many different decks in the format, and it's impossible to cover every single one, but as I said, if you need help with any specific match up you have trouble with, feel free to ask me on twitter. I love helping people, and I've spent the last two weeks before the MC doing nothing but tuning UW in Modern, so don't hesitate to ask!
Great work made during the weekend. Finished 13th #MythicChampionshipIV which was good enough for $6k and 24 mythic points + locking the team series final with hareruya sword! Now in taxi moving to a new hotel next to the beach. Time to relax after a week of hard work! UW is gas! pic.twitter.com/Mr8taeMcfA

— Grzegorz 'Urlich' Kowalski (@urlichmtg) July 28, 2019
Thank you for reading!
Until next time,