Introduction
Telling stories is one of my favorite activities. If you're hanging out with me at tournaments, or even on the dRapht Club on Twitch, you know I have an anecdote for every situation. As the season comes to a close (at least for me), I'd like to share my experience of 2019 with you.
The year 2019 was a turning point in my life. Even though it's not finished, I know it will be marked as one of the most important and "rollercoastery" years in a long time.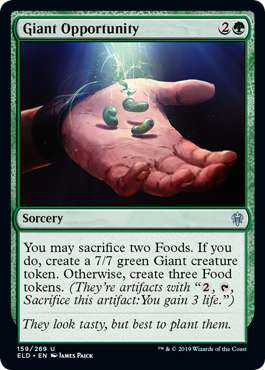 Let's rewind a little bit, just a month before 2019. Early December 2018, the awaited announcement from Wizards of the Coast (WOTC) about the new organized play: the Magic Pro League (MPL), the new point system, the GP's losing their appeal. That was a lot to process, lots of changes. Good, bad? I don't make the calls, I take what comes my way. But in my case, that meant a lot of bad.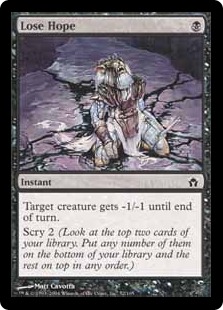 First of all, I was not going to be part of the MPL, no surprise there. As you know, my 2017 season wasn't the best and it was quite a sting that the most important season to perform was the one where I missed a PT. There wasn't much I could have expected from the 2019 season in terms of money from playing. Ouch.
At the time I was writing for another website. I could feel that the focus would change to the new Magic stars (MPL only) and that sites that provide strategy content would prioritize them over long time PT regulars. And I wasn't wrong, after 7 years, on the 2nd of January, I received a mail telling me it would be my last month as a columnist. Double ouch.
For the past 6 years or so, I had been a sitting in the booth for GP coverage in Europe. The announcement also predicted the end of video coverage on GP's. And yeah, that happened. Triple ouch.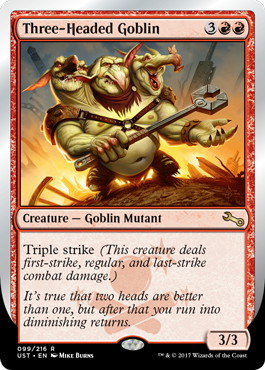 Basically, in one announcement, I lost three of my jobs, and it wasn't looking too great for the months to come. I had a real rough time, but it was a good opportunity for reflexion, to figure things out.
I had a few more things I could do: take care of the magazine (which is far from providing enough money to live comfortably) and help my wife with her art studio. Not writing biweekly was kind of a relief though and that freed a lot of time.
I was not in a rush to find something right away, which definitely helped to not take a stupid decision. We were also about to buy our apartment and in the worst case, I would just use the time to take care of the renovations and all.
I decided to play the Magic season anyway, that's still what I love to do and what I'm good at. Hareruya welcomed me as one of their own and that was a relief as playing without a sponsor is hard and I wanted to keep writing a bit.
2019/02/22
Breaking! Raphaël Lévy, a living legend of Magic joins the Hareruya Pros!
Hareruya Media Team
Cleveland was the first PT of the season, my 100th PT in fact (or MC, whatever you want to call them). I picked up Merfolk and went 11-5 in the tournament, netting me 17 Mythic points. What were they worth? Nobody knew back then.
I wasn't ready to hang up the gloves. I was witnessing the Magic scene evolve into esports and I was wondering why I wasn't anywhere on the map. Since I still had some spare time, I started streaming. I imposed myself a schedule and have stuck to it to this day. Monica helped me out with the graphic chart and the dRapht Club was open. My stream mainly focuses on Limited and has become a fun place to hang out. I didn't expect to make any money from it, I just wanted to be out there and try my chance. At the same time, it would also force me to play more and keep in touch with whatever was happening in the Magic world. In addition, I really liked doing it, so that's just a bonus.
In April came MC2 (PT London). I haven't spoken much about it (nor written a report about it) as I played a Tron stocklist. I ended up losing the last round (important detail for the rest of the story) to teammate Petr Sochurek to finish again at 11-5, with 17 more Mythic Points.
By then, we had bought the apartment, I was helping Monica with the studio, was streaming and wasn't expecting too much to change in the near future. However, everything changed on the night of the 30th of May.
I received an email telling me I was the recipient of a discretionary invite for MC3 along with Kai Budde and Luis Scott-Vargas (LSV). Why me? I like to believe that it was because I started streaming (along with my history in the game). I obviously got very excited and did much better than anticipated, with a top 16 finish (24 mythic points), qualifying me for the next Arena MC (another 11 points minimum).
That boon was more than welcome, and it was around that time that WOTC announced that Top 4 Challengers would make it to Worlds, the $1m tournament that would crown the 2019 World champion. All of a sudden, I went from playing to try to make my stream more popular and pay for the renovations, to having a shot at the biggest tournament of the year.
With my three strong finishes and three tournaments to go, I had a real good shot at the stars and took it a lot more seriously. I dedicated a lot of my energy trying to prepare for the tournaments to come.
MC Barcelona in July didn't quite go as planned (again, nothing interesting to say here as I played an Hogaak stocklist) and only managed to score 5 points. I was stressed and a little overwhelmed by what was at stake. I could have locked it up right there (I was 8-4 at one point), but I didn't.
August was another turning point. WOTC announced the rules to make it to the MPL. With a top 4 finish as a challenger, I would not only make it to Worlds, but would also join the MPL in 2020. Considering where I stood at that point and the lead on the Challenger standings, it was my game to lose. Which means even more stress and anticipation.
Moving to my dad's house made things even more stressful. We couldn't stay at home while they would be breaking walls and redoing pretty much everything that existed in there. My routine got messed up, and without getting into details, living there proved to be… challenging.
The next MC, in LA on Arena in October was the worst tournament of my season. I made a terrible metagame call, playing Golgari Adventures. The 11 points for showing up put me in the lead of the Challenger Standings. Many said I was a lock and I had nothing to worry about.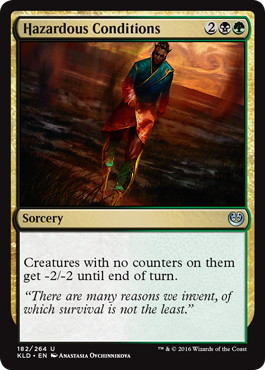 But I'm a Magic player, I don't count my eggs before they hatch. I ran the numbers and figured out I wasn't safe at all. The MCQ for MC7 was also a pretty bad tournament for me, and not only did I not make day two, my main rivals, LSV and Chris Kvartek scored with the latter even qualifying and virtually passing me.
You know you're in trouble when your main focus is on counting what needs to be done in order to make it instead of actually focusing your energy on preparing the tournament. That's probably one of the reasons why the last tourneys didn't go as planned (but it's also Magic, so it could also be just that!) It took me many sleepless nights to clear my mind, chase away all the parasite thoughts that would definitely hinder both my prep and my plays at the last MC in Richmond.
My playtest team was a little all over the place and I mostly tested on my own for that one (not ideal, I agree). I tried to find a way to beat 《Oko, Thief of Crowns》, but failed at every stage. Three days before the PT, I settled on Antoine Lagarde's winning Bant Food decklist from GP Lyon as I knew I'd be able to get lots of insight from him. He generously briefed me for an hour over the phone and I was ready to go.
I didn't quite feel the deck though and during my transit in London, when Christian Calcano told me he really liked the deck he picked, I jumped ship and decided to play Simic Food instead.
Huge thanks to Corbin Hostler who helped me get the cards to play in the tournament. Go check out his Podcast – Brainstorm Brewery when you can!
The way I saw it, I could have been a lock if a lot of things went my way. With Chris Kvartek virtually ahead of me, Gabriel Nassif qualified for the next Arena MC thanks to his top 4 finish in LA and LSV just a few points behind as my main rivals, I didn't feel safe. Anyone in the top 20 challengers could pass me with a good finish.
Basically, I needed a 9-7 finish to be fine, a 10-6 or better would most likely lock it up for me.
I could rely on my drafting skills for that one. Thanks to the many, many hours I spent streaming and dRaphting, I was able to get a significant edge. Streaming helped a lot when it came to evaluating cards and finding interactions. You're supposed to show the chat how to do it, but oftentimes, the chat tells you what you're missing, and that was absolutely crucial in order to perfect my strategy.
Interlude:
How to Win In ELD Draft
Learn how each color and combination of colors work.
Choose a color early and try to stick to it as long as possible. Your goal is to end up mono-colored. That way, you'll have a significant advantage when it comes to manabases. The payoffs for being mono-color outweigh the diversity of a two-color deck.
If you can't go mono-color, figure your second color as late as possible.
My first Draft deck was great, but I only manage to 2-1 with it.
I was lacking exp with the deck, but I was confident in my ability to draft this set. All the practice and advice from my viewers on the dRapht Club helped me immensely. Here's the first deck I drafted: pic.twitter.com/q9fmzBlBn6

— Raphael Levy (@raphlevymtg) November 10, 2019
Two swift losses in Standard already put me in a tough spot. At 2-3, I could see my goal of scoring a single point flying away. But I recouped and focused on the game instead of on the possible outcomes. I locked a day 2 after winning the next two rounds but lost the last round, finishing day 1 at 4-4, which is the minimum.
But I was there to live another day… and to play another Draft. I drafted an incredible deck (which doesn't look too good but plays extremely well) and 3-0'd with it.
Onto day 2 and draft nber 2, this time, it didn't disappoint. A very easy 3-0 with probably one of the best deck I drafted in this format. I then needed 2 more wins in constructed to score… pic.twitter.com/wwrvZWPirb

— Raphael Levy (@raphlevymtg) November 10, 2019
With the finish line so close, I could have choked. But I didn't. I won my next two rounds and secured 5 points. I proceeded to lose the next one but won the last two to finish at 11-5 for the third time this season, making 17 more points.
These 17 points locked MPL and Worlds. Worst case scenario, only three players could catch up. I could finally get relieved from all the stress I've had for the last two months thinking of all the possible scenarios, keeping me up at night.
It turned out, had I not scored in Richmond, I would have been out of both. But I did. And man it feels good. I got to battle many times in the past, in the last tournament of the season to lock up Level 6, Level 8, Platinum, and all the names for the most prestigious class of players. I have been lucky enough to almost never miss…
So unless something very odd happens, you'll see me play at the highest level next year at Worlds and in the MPL.
It's been a crazy year. A lot of little things determined the outcome: my starting to stream, my seemingly irrelevant finishes in Cleveland and London, my good finish in Vegas…
I know I'll be entering the MPL by the backdoor. I did receive a special invite that granted me a lot of points. I played with what I was dealt with and managed to capitalize on that.
Funny thing though. WOTC made it clear that they would not give an invite to someone in contention for an MPL or Worlds slot. And I thought: had I won my last match in London, I would probably have made too many points, which would probably have kept WOTC from inviting me to Vegas… When losing is better than winning…
I need to take the next few months to focus on what's also important: my family. Monica supported me all the way and carried the burden of making everything work at home, taking extra care of Lavan and allowing me to find as much time as I needed to prepare. I know it wasn't easy for her but she knew it was all going to be over soon. Good or bad outcome, I'd have to make up for it as the season came to an end.
I'm on my way back from Richmond, and I can't wait to do that. I felt heartbroken when I couldn't follow my son who was asking for me when I was in the middle of a test game. In a different setup, I would have sounded like a terrible father. But I wasn't doing this for my career only, I was doing this for them as well. Magic has been my life for so long, and it's still a huge part of it. And I can't keep playing the way I do if I can't provide for my people with it. It was important that I focused my energy on this, to not have any regrets. Had I failed, I would have had a tough time recovering had I not given it 100%.
Magic is an ungrateful game and sometimes even hard work doesn't pay off. I have the most utter respect for LSV, who was also playing for the same stakes, and he summed it up in one of his tweets:
Not sure why, but this season really got to me, culminating in me getting way too invested in the results of this weekend. I really don't like the state it put me in, so I'm gonna take a breather and focus on the multitude of good things that I'm lucky enough to have going on.

— Luis Scott-Vargas (@lsv) November 11, 2019
Things didn't turn out as well for him as he came a bit short. When there's a lot on the line, you only want to get this over with. I love playing and competing, but I really wanted to be home and have everything behind me.
For now, I want to enjoy the next few months away from tournaments (unless I get an unexpected call to play in MC7… I'm no more in contention, so if they want me to go, I'm all set! :D), take care of my peeps, take care of my house, stream for fun, go back to training (I haven't trained Jiu-Jitsu as much as I wanted lately and my black belt isn't gonna fall from the sky!), visit the in-laws in South Africa. Generally speaking, I want to take it easy.
I know next season is going to be stressful as well, but that's what I signed up for, and I'm up for the next challenge to come.