The Original Deck
This is the version of the deck by Takuya Hidaka that caught my eye and I decided to test it on Magic Online.
After playing multiple leagues with the deck, the deck felt strong especially if your opponent is unable to win through infinite life gain as the combo is fairly easy to set up and the opponent will need 2 removal spells in order to disrupt the combo.
This deck is basically a combo deck and unlikely to win by fair beatdown as the clock is usually not fast enough in Modern.
How to Go Off
The deck combo starts by having the following combination.
You are able to gain infinite life with just 《Spike Feeder》 + Heliod in play as Heliod trigger ability allows 《Spike Feeder》 to replace the counter on itself whenever we gain life with it.
If we have 《Conclave Mentor》 in play, it allows us to put infinite +1/+1 counters on any creature we have on the battlefield.
We can also deal infinite damage if we have 《Walking Ballista》 on 2 counters and have Heliod to give our 《Walking Ballista》 lifelink. If we have 《Auriok Champion》 or 《Conclave Mentor》 in play, we can combo out as early as turn 4.
Changes to the Deck
After more testing, I felt that the following cards below are the core of the deck.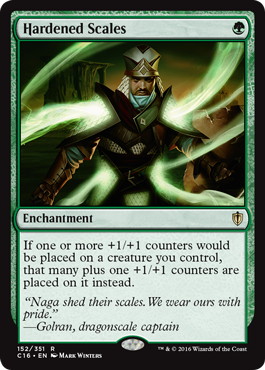 《Hardened Scales》 might not be needed as the card does not do much if we do not have the combo pieces as we are not a deck that focuses on the +1/+1 counter theme.
I wanted to focus on just setting up and protecting the combo for my main deck and cut any card that does not help us to achieve that.
Updated Decklist
This is the decklist I have been playing.
Let me explain some of the additional and also which card did not make the cut.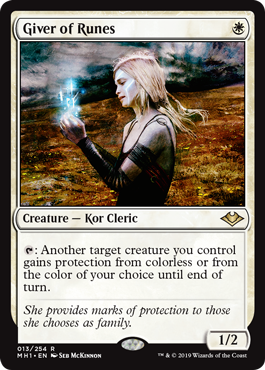 I am surprised that this was not included in the initial deck at first.
When I was playing 《Devoted Druid》 combo, 《Giver of Runes》 was one of the best cards as it protects our key combo piece and requires the opponent to have multiple removals to interact.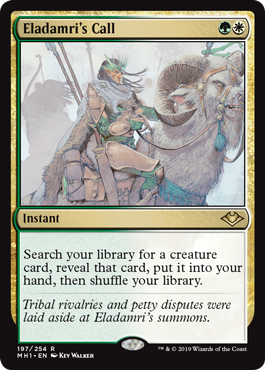 This is the fastest way to find your missing combo piece. It fits on the curve nicely by allowing us to cast it on turn 2.
Since infinite life gain is just a 2-card combo, 《Eladamri's Call》 makes setting up the combo fairly easy by just finding your missing piece.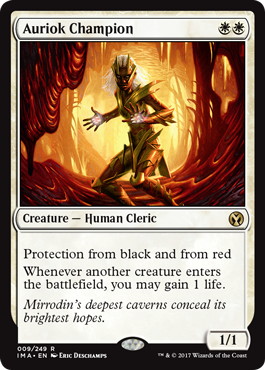 This card is only good against Rakdos Death's Shadow and they can still win with 《Temur Battle Rage》. They also have 《Kozilek's Return》 in the sideboard as an answer to the card.
I would rather play more 《Path to Exile》 and 《Skyclave Apparition》 for the matchup.
This is mostly against big mana strategy and I find it extremely useful in turning off 《Valakut, the Molten Pinnacle》/《Field of the Dead》 trigger while also decent against Tron on the play.
With 4 《Eladamri's Call》, we can constantly cast it on turn 3 while also protecting it with 《Giver of Runes》.
Sideboard Guide
You should see that I board out 《Eladamri's Call》 quite often as sideboard games tend to slow down and we have better cards to bring in and we do not want to reduce the number of creatures for 《Collected Company》 hit.
Conclusion
That marks the end of my article! I hope this helps you understand Heliod Company in Modern. Just remember that this is a combo deck and you have to mulligan hands that do not have ways to assemble the combo.
If you have any questions regarding the deck, I will be happy to answer them via Twitter.
Thanks!
Kelvin Chew (Twitter)