Introduction
Hello and welcome fellow Magic enthusiasts,
In this article, I will talk about my choice for the Arena Kaldheim Qualifier, the Historic format, and will end with a Sideboard Guide for Sultai Midrange. I was able to play a number of decks for my preparation ranging from Temur Paradox Engine, Rakdos Sacrifice to Azorius Control.
In the end, I chose to play the most flexible deck. The 55/45 deck. Sultai Midrange. Before we go into the deck, I want to talk about the other choices and what I think about them in the metagame.
My Impression of Top Tier Decks
Sultai Midrange
Now let's talk about Sultai. I actually had a 1-3 record at the Kaldheim Qualifier this weekend losing against Azorius Yorion, Orzhov Auras, and Sultai Midrange. The games were very close, but my opponents were always a step ahead. In addition, my draws did not pan out well. As a competitive Magic player, you always have to be ready for setbacks.
This is part of the game and every time I feel bad or unlucky or angry about losing, I remind myself of stories about Alexander Hayne, who Top8'd 15 PTQs before winning his first and qualifying for the Pro Tour. Or Martin Juza, who did not Day2 his first seven Grand Prix. Many players that are on top of the game today had to grind through a lot of losses to become who they are now. Losing is an integral part of competitive Magic. Or as Reid Duke puts it, "Every loss is an opportunity to learn".
Sultai or 4c?
Even though I lost at the event, I am confident about my deck choice and my list. One thing on your mind might be the debate if you play four colors for 《Yasharn, Implacable Earth》 or if you stick to just three. I think currently you just want to play plain Sultai.
The Sacrifice decks do not see an enormous amount of play right now and post-board they have plenty of answers for the 4/4 anyway. I am not a fan of 《Tocatli Honor Guard》 in the sideboard either. The human from Ixalan can be great versus Goblins, but you rarely have two mana on Turn 2 and it shuts off your own Uro ETB. It also does not stop 《Herald's Horn》, 《Krenko, Mob Boss》 or the 《Goblin Chieftain》 from having an impact on the game.
All in all, I think splashing for white is a meta call you can make if you expect a lot of players to bring 《Mayhem Devil》 to the table. On the other hand, I wanted to try a 4c version with 2-3 《Teferi, Hero of Dominaria》, that might be a way to get ahead in the mirror match. Not sure if that is worth the splash. Sultai has most of the tools to beat the other archetypes already in those three colors.
Decklist
Here is the list I played at the Kaldheim Qualifier.
I was expecting a lot of Sultai in the event therefore I played a 《Narset, Parter of Veils》 and 《Doom Whisperer》 in the main deck to get a slight edge against the mirror in game one. I moved an 《Extinction Event》 to the board because I was expecting fewer Goblins and Sacrifice. Sultai Midrange is a deck where you have to adapt your 75 to what you are expecting to face. A card like 《Tale's End》 is close to unplayable in some metagames and great in others. You have to stay flexible and rethink your card slots week to week.
Sideboard Guide
Next up, the one and only, the Sideboard Guide!
Vs. Goblins

vs. Goblins
In
Use your early removal on 《Skirk Prospector》 and 《Conspicuous Snoop》 and pressure them as quickly as possible with Uro and/or Nissa. You don't want the game to go long. The more pressure you put on them the better 《Aether Gust》 will be.
Vs. Sultai Midrange

vs. Sultai Midrange
The most important card in the mirror is 《Narset, Parter of Veils》, followed by 《Nissa, Who Shakes the World》. The player who can stick Narset successfully, usually has the upper hand. The 《Shark Typhoon》s are there to attack an opposing Narset. Just keep both those Planeswalker of the board with 《Thoughtseize》, counterspells, and your removal. I am not the biggest fan of 《Maelstrom Pulse》 because it can be awkward with you having the same permanent as your opponent. In game one I mostly just slam Nissa when I can, post-board I play more patiently in the face of more counterspells.
Vs. Rakdos Arcanist

vs. Rakdos Arcanist (On the Draw)

vs. Rakdos Arcanist (On the Play)
I am not the biggest fan of 《Thoughtseize》 in this matchup. Most of their cards are repetitive, there is no singular piece you want to disrupt and 《Thoughtseize》 can be a terrible topdeck in this matchup. I just want to have all the removal for their red creatures, card advantage, and high impact cards.
Conclusion
Sultai is flexible, powerful, and hard to interact with. The archetype will stay a powerhouse for the foreseeable future and can adapt to almost any metagame. If you like Midrange decks, this is the place to be in Historic. I hope you could take something away from this article. Write me a comment if you have any questions, I gladly respond.
I wish you a Merry Christmas and a Happy New Year!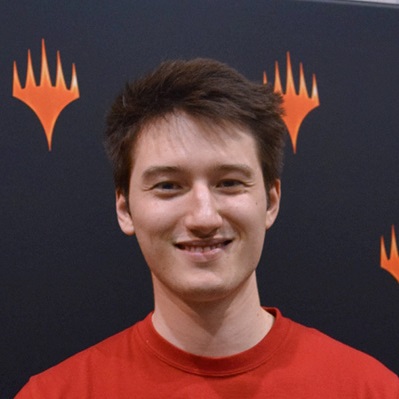 Arne Huschenbeth Arne is an enthusiast for Standard and won GP Rimini which was held by exact his favorite format. He also achieved impressive 10-0 record at Pro Tour Hour of Devastation. He has 3 more GP top 8s past seasons, and earned 41 Pro Points during 2017-2018 season which was good enough to become a Gold Level Pro. Read more articles by Arne Huschenbeth