What is Vivien Pod?
The name of the deck is because of the card 《Vivien on the Hunt》 that we use in a similar way as we did years ago with 《Birthing Pod》, a card actually ban in Modern.
The strategy of the deck is to have access to a lot of card advantage engines, answers to opponent strategy and at the same time, combo pieces that make you win the game very fast if necessary.
The last point is the main difference from the classic 4C Elementals deck that I play 3 days before and made the Top 4 of the best team alongside Atsuki Kihara and Yuya Hosokawa.
4C Elementals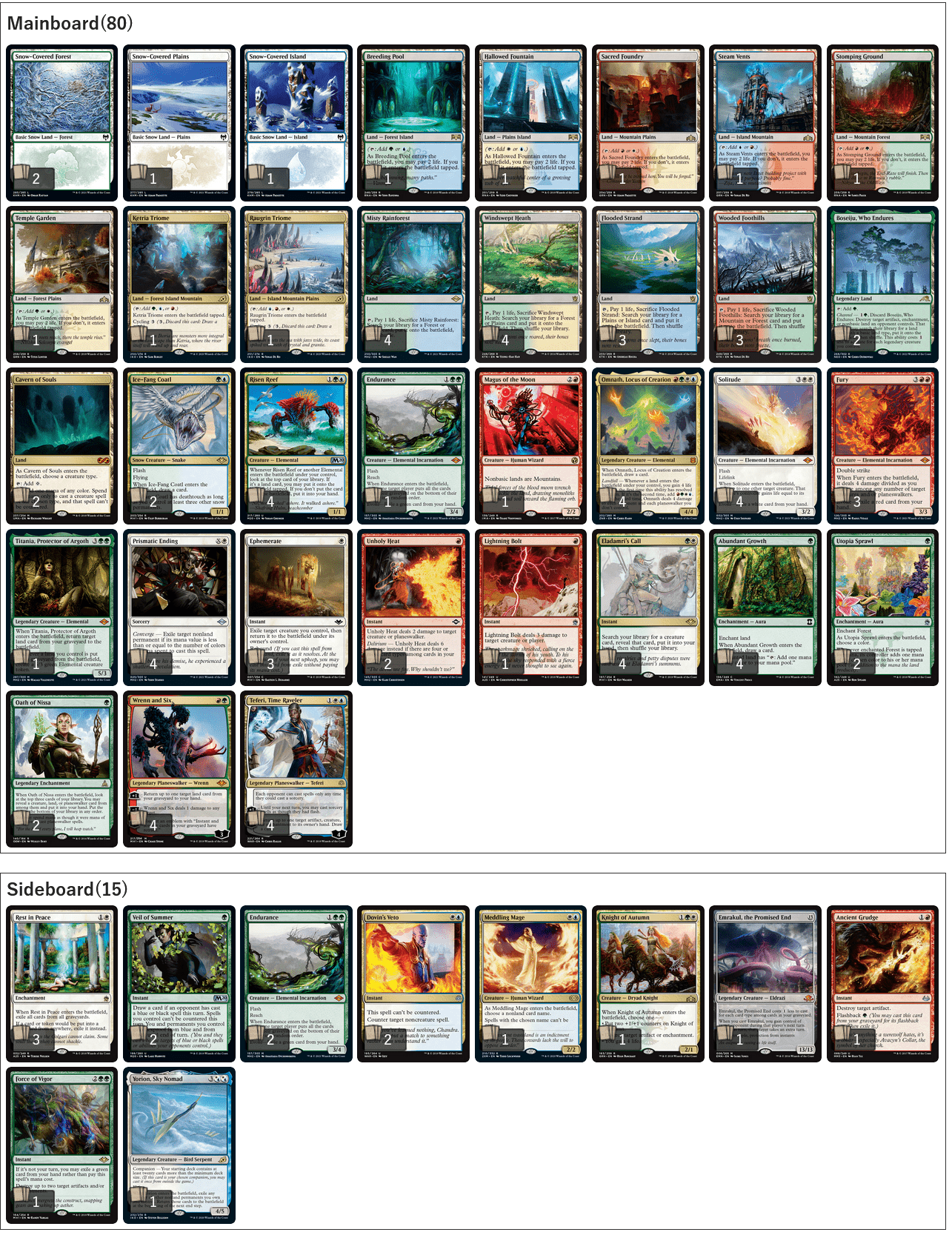 I really enjoyed how the Elementals deck creates value but didn't like how it finished the game. Especially against combo decks. I found myself playing a 《Magus of the Moon》 against Amulet Titan and have no other pressure and finally lose the game to a removal spell.
To be clear, I think Elementals is the best deck in Modern if you want to face fair matches but are too weak against some combo strategies. Yes, you can win against them, but you playing 80 cards, and a few of them matter.
What happens if you draw 3 lands and 4 weak spells for the match-up? Do you mulligan? Are you going to see a better hand next? Not really.
This is why I choose to use Vivien Combo to be able to win faster with the combo. I felt, that with this deck, I have my own plan, not only interactive and draw spells and I will be able to fight any kind of deck.