What is Hareruya Pros?
Many of you might know but those who don't, let me explain. Hareruya Pros are members from the Hareruya's sponsored Magic: the Gathering players that have more talent and enthusiasm and among others and they form a team to play across the world.
One of the top events in Magic: the Gathering, opens 4 times a year, is the spectacular Pro Tour. To attend in this event continuously, players battle tough games with others, earning pro points that lead them to a gold member of the Pro Club. Top class members stands as the Platinum level with approximate 30 or less players across the world can reach. Gold level has a limit of 70 players as well.
Hareruya Pros are basically formed by Gold or higher level players which is why you might see some of our pros at the feature area or coverage articles. Hareruya Pros are a team with talented players throughout the world.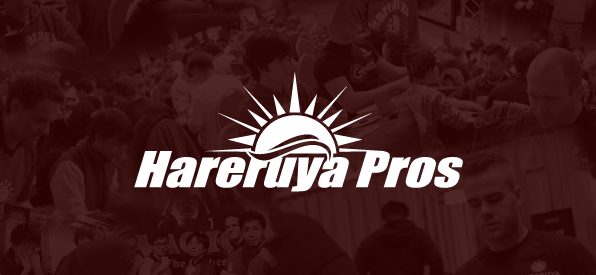 Getting back to our announcement yesterday, Hareruya Pros just announced 6 new members from the South American community.
Today, we have 3 major announcements regarding the Hareruya Pros, and also an additional announcement including the Hareruya Hopes who just announced 34 new members from 24 countries.
Announcements regarding the Hareruya Pros and the Hopes 2017-18 season will be a blasting season you can't miss, so please read until the end! You won't regret!
Announcement 1: 4 Players join the Hareruya Pros!
So one thing that you see common with announcements regarding the Hareruya Pros is of course, the new player's announcement. Last article we announced 6 players from South America, and we are announcing 4 more new players joining the Hareruya Pros!
Let me proudly introduce the new members of the Hareruya Pros!
Christian Calcano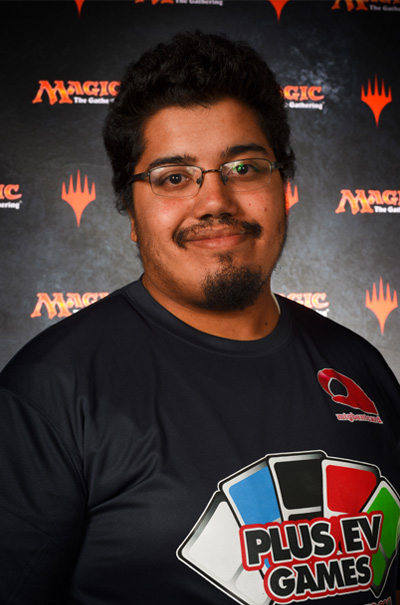 I don't think we need to talk about him since he is an outstanding player, though he top 8ed Pro Tour Amonkhet, and was on the X-4 line placing him 10th at Pro Tour Hour of Devastation, and was one of the out breaking players of last season, and also a Platinum level pro player.
He is now one of the top players in the game but he did not become a Platinum player in a single night. As said on "Walking the Planes" in 2010, to attend his first Pro Tour, he went to over 90 PPTQ's and was known as a "Grinder".
2017 World Championship will be held on October 5-8th and he will be attending as one of the 24 qualified players this year. This is his first time to attend the World Championship after the rules of qualifiers were reduced to 24 in 2012. A man that used to be a "Grinder" 7 years ago is now fighting for the World Champion this year. Also the start of 2017-18 season has just began for him, so keep an eye on Christian Calcano.
Javier Dominguez
Javier Dominguez doesn't have a Pro Tour top 8 on his résumé, but at Pro Tour Battle for Zendikar and Pro Tour Hour of Devastation, he barely missed the top 8 by placing 9th in both tournaments. At Grand Prix Paris 2014 in a Legacy format, he won by using BUG delver. At Grand Prix Los Angeles 2016, used Jund and placed 3rd in the Modern format. At Grand Prix Rotterdam 2016 he won the Team Limited with Marcio Carvalho and Luis Salvatto. He is known as a Magic Online mania that might have helped what he has accomplished, but definitely a talented player that can win in several formats.
The wins at the end of the season helped him to become a Platinum level pro. He also has qualified for 2017 World Championship and as same as Christian Calcano, it is his first time there. Will he achieve a new page of an outstanding résumé "Winner of WC"? Let's see what happens!
Marc Tobiasch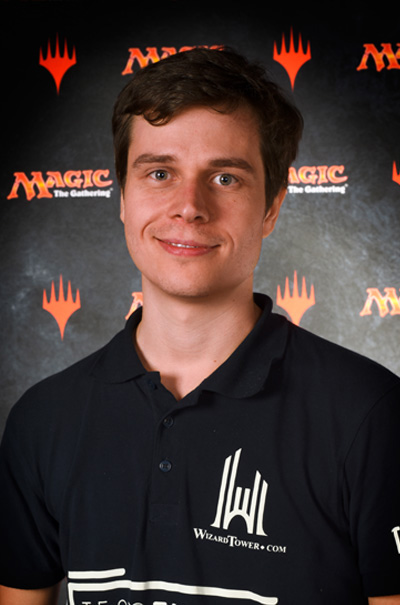 Marc Tobiasch is known to be a deck builder and caught lots of attention at Pro Tour Amonkhet placing in the top 8, making him where he aimed to be, the Gold level pro player.
His talents shine when coming to knowledge in Eternal formats. Not just Modern and Legacy, but loves Vintage (and it's a Doomsday Combo!) which might be uncommon as a pro player. This 2017-18 season, we have Modern and Legacy formats at pro level tournaments so his talent might be useful there.
Grzegorz Kowalski
Grzegorz Kowalski place 10th at Pro Tour Shadows Over Innistrad and continues to be a Gold level pro from 2015-16 season. Most of his attended Grand Prix are in Europe and he keeps a high average in his results. He may not have a ton of top8's but has his name always in the top portion.
His resent results was at a standard Grand Prix Santiago 2017 using 《Chandra, Flamecaller》 in an 《Aetherworks Marvel》 deck which lead him to the finals.
So, we have players from Germany, Poland, Spain, and U.S.A. that join the Hareruya Pros worldwide. They will also be writing articles on our website so don't miss it!
Announcement 2: Riku Kumagai joins the Hareruya Pros!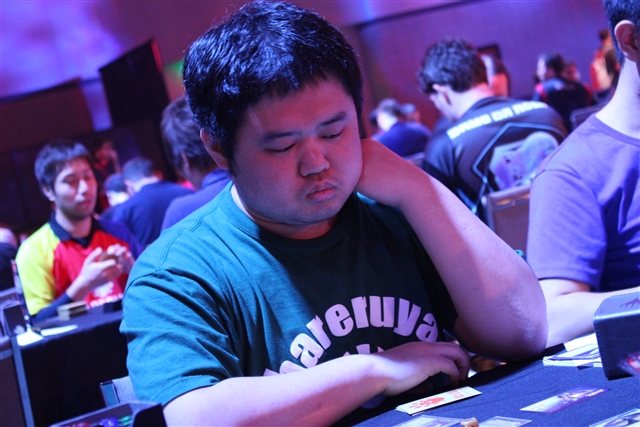 The 2nd announcement was the rise of Riku Kumagai who was a former Hareruya Hopes from March last season. He had a tremendous last season which lead him to the Gold level pro. His accomplishment was outstanding and that lead him to join the Hareruya Pros!
Last season he played in all 4 Pro Tours and went X-6 or better in all 4 Pro Tours. He has great average finishes though he has not achieved a better record than X-4. Will he able to have an outstanding record of X-4 or better in the 2017-18 season and achieve a higher status as Hareruya Pros? Let's wait and see what he will accomplish this season!
Announcement 3: Matej Zatlkaj and Atsushi Ito assigned as manager of the Hareruya Pros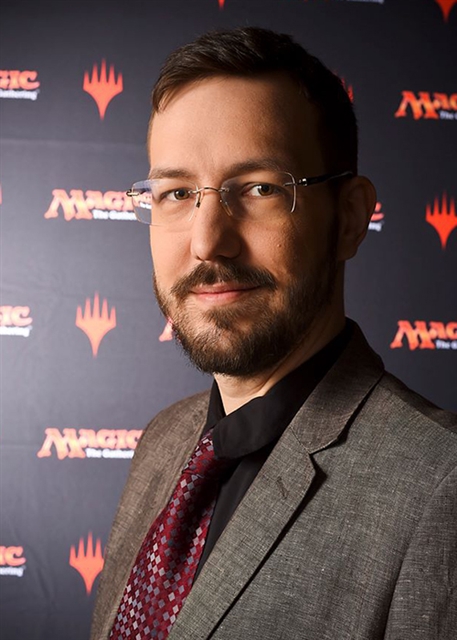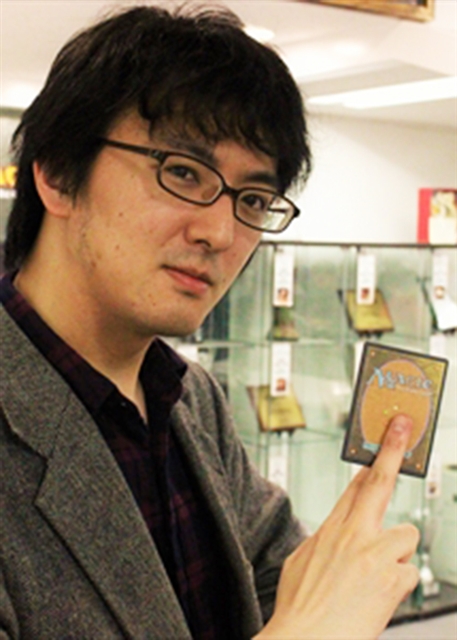 The 3rd announcement was about the manager of the Hareruya Pros.
With so many players all over the world, Hareruya Pros became a massive group of talented players. All of them have some attraction on media and we needed someone to manage them before everything gets out of hand. So, we had Matej Zatlkaj and Atsushi Ito assigned as managers of the Hareruya Pros.
Matej Zatlkaj as a player has a résumé of the finalist at Pro Tour Berlin in 2008, and 7th place at Pro Tour Dragons Maze. Lately he has been working on expanding the community in Europe. You can also see him as a commentator in tournaments.
Tomoharu Saito had such great enthusiasm towards Magic and Matej was sympathized with his thoughts. He had already been a manager for the Hareruya Pros but now, he accepted to be official manager for a much greater part for the Hareruya Pros. He will be managing the pros from Europe and the U.S.
Atsushi Ito is known as a coverage writer and you can probably see him at Pro Tours reporting what amazing things happens at Pro Tours. As he worked on his goals, he built the brand of the Hareruya Pros that stand today. As a manager, he will be in charge of the Japanese and the Latin pros.
Announcement 4: 2 more players join Hareruya Hopes!
Last but not least comes another announcement from the Hareruya Hopes that they will have 2 more players joining the team!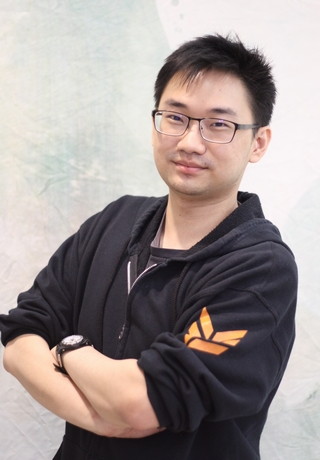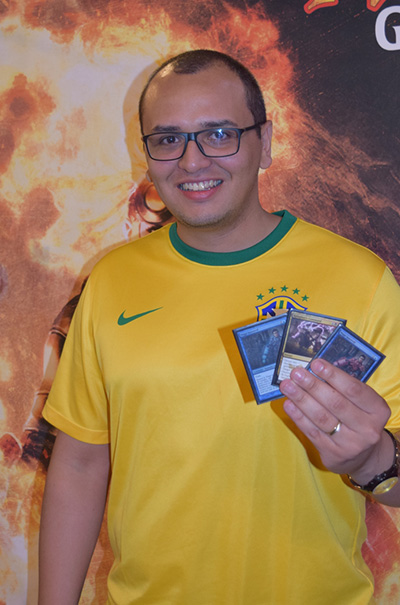 With a 2nd place finish in a standard format at Grand Prix Kobe 2015, Joe Soh comes back to a Modern format Grand Prix Kobe 2017 and wins. Lately he coordinates the Southeast Asian Grand Prix's.
Thiago Rodrigues has a résumé of a top 8 in Grand Prix Copenhagen 2015, and also a finalist in the Super Sunday Series 2016 defeated by Sam Black.
It would be great if all readers would support the 2 new members of the Hareruya Hopes of 2017-18 season!
2017-18 season Hareruya Pros Roster
So we had tons of big and happy announcements made by the Hareruya Pros & Hopes, and also having an announcement of the Hareruya Latins yesterday, you might be a little confused. Some of the readers might think "So what happened to the Hareruya Pros?"
To make everything easier, here is the list of 2017-18 season roster of the Hareruya Pros.
| | | |
| --- | --- | --- |
| Pro level | Name | Remarks |
| Platinum | Martin Muller | |
| Platinum | Christian Calcano | |
| Platinum | Javier Dominguez | |
| Platinum | Marcio Carvalho | Hareruya Latin |
| Platinum | Lucas Esper Berthoud | Hareruya Latin |
| Platinum | Carlos Romao | Hareruya Latin |
| Platinum | Thiago Saporito | Hareruya Latin |
| Gold | Shuhei Nakamura | HoF |
| Gold | Tomoharu Saito | |
| Gold | Riku Kumagai | |
| Gold | Kenta Harane | |
| Gold | Jeremy Dezani | |
| Gold | Pierre Dagen | |
| Gold | Petr Sochurek | |
| Gold | Oliver Polak-Rottmann | |
| Gold | Marc Tobiasch | |
| Gold | Grzegorz Kowalski | |
| Gold | Sebastian Pozzo | Hareruya Latin |
| Gold | Luis Salvatto | Hareruya Latin |
| Silver | Kenji Tsumura | HoF |
| Silver | Yuta Takahashi | |
| Silver | Yoshihiko Ikawa | |
Last month the community was surprised with the news Shota Yasuoka announce that he will leave Hareruya Pros. Also on Twitter, Lukas Blohon, Michael Bonde, Toshiya Kanekawa, and Takuya Osawa announced that they will end there contract with Hareruya. Along with that, Katsuhiro Mori and Chikara Nakajima transferred to the Hareruya Hopes.
There were players who have left, but we have a total of 22 talented and powerful players join in the 2017-18 season of the Hareruya Pros, not just from Europe, but from North and South America! (Also we renewed Hareruya Pros/Hopes landing page)
Coming up in October 5-8th, we have 2017 World Championship. 6 of our wonderful pros starting with Martin Muller, Christian Calcano, Javier Dominguez Marcio Carvalho, Lucas Esper Berthould, and Sebastian Pozzo will be playing at this event! We would be happy if all you can support our players that will be attending this exciting event!
Also, did you realize that 6 out of 24 of the players attending this event are Hareruya Pros? Let's wait and see if there will be a world champion from our Hareruya Pros!
At the same event, we have Martin Muller from Hareruya Pros as a member of Team GENESIS, so it would be great if you will support them as well!
At last, we will aim to show what we can do as the 2017-18 season goes on, so we all will be happy for your ongoing support for the Hareruya Pros and Hopes!