Introduction
Hola!
Mythic Championship VII (MC VII) was the last MC on the year. This tournament presented and interesting situation. With my MPL spot already secured for the next cut and already qualified for Worlds, I was basically only playing for the tournament itself. This means I could have approached this tournament with a more relaxed attitude compared to other MCs I've played before. Considering we just had 2 Mythic Championships in only a few weeks, it would've been reasonable.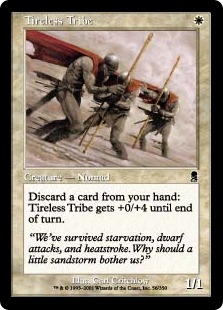 However, that's not who I am, and I decided to just to prepare the tournament was if it was the most important tournament of the year. Every single Mythic Championship is very unique and special. I knew I would regret not practicing as much as I could. Now, it does sound cool to try your best, but the reality is that even if the tournament went well, I am not sure if trying that hard was the right choice in terms of burnout or even physical health.
Preparation
My preparation was a relatively new experience for me: I prepared the tournament with Brad Nelson, Brian Braun-Duin, Seth Manfield and Beatriz Grancha. The preparation happened online, but excluding the time-zone factor which meant I had to move my sleep schedule a little bit, the whole preparation process felt very efficient. Sometimes, testing for a tournament, I have felt that being in a physical house with other people simply led into having more hours of work and therefore a better playtesting. I did not feel like that during this process I was producing less than if I had been somewhere else, maybe even the opposite.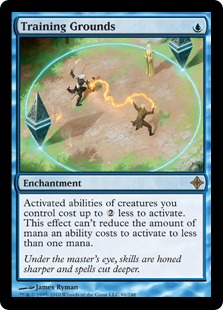 During most of the playtesting process, 《Fires of Invention》 was the deck I liked the most by far. After working a lot on the archetype, we came to the conclusion that 《Justice Strike》 was a very important piece of the puzzle the deck presented, since it was interaction that you could use before playing 《Fires of Invention》 while being a fine card in the mirror match. It also solved the problem the deck had against creatures that were large enough to survive a 《Deafening Clarion》.
This is where we ended on Fires. Going forward, I would replace 2 《Legion Warboss》 in the sideboard for additional copies of 《Tithe Taker》, since Simic Flash is now one of the decks to beat.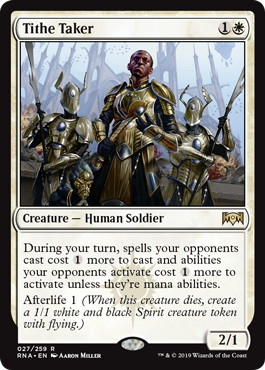 Speaking of which…
Simic Flash
Seth has been seen in different tournaments playing "brews", so he is clearly a player that tries to play something different if he has the opportunity. This time he came up with something that ended being extremely good. I thought Fires was going to be the best deck for the tournament and was relatively decided to play it, but at the end I went with Seth's Simic Flash, since he also convinced Brad on the last day. Funnily enough, Seth reached #1 on MTG Arena playing Fires a few hours before submission, but still ended being very sure that submitting Simic Flash was just a better idea. I was just very lucky that my teammates just brought such a good deck to the table, and I'm happy that I got convinced to play it. This is what Seth, Brad and I played.
The idea behind this new build of Simic Flash is basically to remove the "bad" cards of the more traditional Simic decks while keeping the strong part. The 《Frilled Mystic》 + 《Nightpack Ambusher》 package has arguably been the scariest part of the deck in the past, so it made sense to try those cards in a different shell.
There are a few details in the decklist that I didn't like before I actually tried them, like the two copies of 《Chemister's Insight》, but after seeing them in action I eventually ended loving every one of those slots.
What happened in testing with Simic Flash was that I just kept losing to Seth even when I played decks that were supposed to be good against him. The decklist kept looking bad to me but the deck was getting better and better and it was always a formidable opponent. The reason why it looked bad is because it goes against the "common sense" of how ramp spells, flash spells and counterspells are supposed to go. 《Nissa, Who Shakes the World》, however was good enough to connect some of those aspects together, particularly in combination with 《Breeding Pool》 which often lead into brutal sequences of Nissa + Counterspell on turn 4.
Card Choices: Mainboard
The ramp element of the decks. 《Growth Spiral》 is just an incredibly good card and I wouldn't mind playing more of them. 《Paradise Druid》, while not as good as Spiral since it's a poor late game topdeck, is even better in certain land-light hands and just offers a way to increase the % of a turn 3 《Frilled Mystic》/《Nightpack Ambusher》.
This is the flash package. Playing around those two cards at the same time is almost impossible and most of our best starts involve those cards. 《Nightpack Ambusher》 is also a surprisingly powerful card by itself as long as you can reliably trigger it.
Remember also that you can just randomly play 《Frilled Mystic》 as a 3/2 if you expect the body to be relevant to protect a Nissa or to shorten your clock by one turn.
《Brazen Borrower》 is an incredibly powerful card that I wanted to play more since the creation of the deck. It's even Legacy playable!
However, it doesn't really fit our plan of big threats very well, so it is a very good card that it is simply not very good in our deck. While it took me a lot of games to realize, I think Borrower is one of the worst cards in the deck if not the worse. Seth knew since the beginning! Still, 《Brazen Borrower》 offers a cheap interaction spell that goes well with Nissa and reinforces a little bit the tempo axis so it does deserve a slot.
《Hydroid Krasis》 wasn't there during the early version of the deck, but it really does a lot for the archetype. It often closes to game in combination with 《Nissa, Who Shakes the World》 and even if you draw it without a planeswalker it is still enough to help you grinding games against slow decks.
《Nissa, Who Shakes the World》 is in contention for the best card in Standard and has been for a while. Nissa bridges many of the aspects of the deck, since it can be either a late game combo with 《Hydroid Krasis》 or simply a fine tempo play that pushes us ahead.
Nissa also plays very well with 《Nightpack Ambusher》 in a subtle way, since any time you play and end of turn Ambusher, you are always threatening with a Nissa follow-up, so if they spend the resources dealing with the wolf the coast will be clear for our planeswalker.
The Countermagic
As any flash deck, we pack a bunch of counterspells. They are all distributed since it's usually better to draw different ones so you can pick which one to use in every situation.
《Mystical Dispute》 maindeck is a nod to 《Teferi, Time Raveler》, a card that can singlehandedly win a game against us in an otherwise pretty good matchup.
We also played 3 《Quench》. 《Quench》, coming from being a mediocre card in Ravnica Allegiance draft, is actually quite good in this deck. While 《Quench》 is not a 《Mana Leak》, Standard is full of expensive cards like Nissa or 《Korvold, Fae-Cursed King》 and also spells like 《Hydroid Krasis》, so it is not that hard to find a spot to play a 《Quench》 even in relatively long games. It also offers an extra answer to Teferi on the draw that doesn't involve playing more 《Mystical Dispute》s.
Among all the lands, 《Castle Vantress》 is the most important one since it plays very well with the flash nature of the deck. If our opponent chooses to play nothing to play around counterspells and we do not have a 《Nightpack Ambusher》, 《Castle Vantress》 will be enough to make sure we are advancing in our gameplan. If the metagame becomes heavy on blue decks, I would consider adding another copy.
Card Choices: Sideboard
Some of the sideboard cards like 《Aether Gust》 or 《Lovestruck Beast》 are fairly obvious, but others require a little bit of explanation.
Seth found out quite early that postboard games often involved both players having a very high proportion of answers in their decks. What this means in practice is that we could have a hand of counterspells and threats against a hand full of answers against those threats. If our opponent has a Murderous Rider on their hand, having a 《Nightpack Ambusher》 will not make our game advance. The way to make those situations good for us was adding 《Chemister's Insight》. While it seems an underpowered spell, it was the very best card at doing this job. We also tried with 《Gadwick, the Wizened》, but at the end Insight's flexibility made it better.
《Kenrith's Transformation》 was a non-efficient way to deal with many things the deck sometimes had trouble with, like a huge 《Rotting Regisaur》. The most important target of those troublesome creatures was clearly 《Edgewall Innkeeper》, since otherwise we just can't deal with this card. We decided to play Transformation over 《Frogify》 since in our testing we found playing Transformation targeting a 《Shifting Ceratops》 was actually important. It even happened to me on the MC VII twice!
Flash strategies are probably the best you can do against 《Fires of Invention》 decks. However, after playing the matchup a bunch we actually found that past the occasional turn 3 《Teferi, Time Raveler》, a relatively common way to lose was to some 《Sphinx of Foresight》/《Cavalier of Gales》 we couldn't deal with, since they are actually quite good against the all the numbers on the Nissa card. 《Crushing Canopy》 was a card that was both good against 《Fires of Invention》 itself and against those fliers.
Mythic Championship VII
As for the tournament itself, MC VII was quite intense. It just felt like we had a great deck compared to our opposition, which made me feel very fortunate. I am not sure if our deck was the best for the tournament -Chris Kvartek/Jordan Cairns' Golgari Adventures might've been better- but I did feel like the weapon for the tournament was very appreciated. Out of three players, all three made Top8 of the event. Of course, they are Brad Nelson and Seth Manfield but I think it still talks about how the deck performed in the event.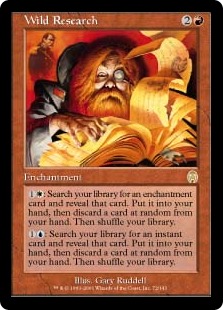 Day 1
My personal tournament started well in day 1, where a 5-2 record even let me have one extra match to rest before ending the day. I felt like I was making some mistakes but I also think it's related to the nature of the deck. A deck that can play both instant speed and sorcery speed will often offer you the choice of playing two vastly different games, and I think it is very hard to avoid this "oops I probably took the wrong one" feeling.
Day 2
Day 2 started with me losing a very fun match against Andrea Mengucci where he put his Ceratops to a good use against me. After this, I ran very well on the matchups until I ended losing round 5 against Brad Nelson on the mirror. Then, I got paired against Martin Juza in a matchup where we had an extremely long game 3. Not only we were the last ones to end, but we also both drew most of the cards in our libraries, and at some point I was worrying about decking myself with my 《Hydroid Krasis》 trigger. For me, that was the most intense game of the tournament. My win an in was against Carlos Romao, where basically this deck didn't function very well leaving me with a Top8 slot.
Day 3
Day 3 started well with me beating both Brad Nelson and Andrea Mengucci (who always beats me!) and then I lost the winner's finals to Piotr "kanister" Glogowski. I think I made a small combat mistake that eventually ended me costing a lot. When you play against players of this caliber, every mistake you make can just be devastating. The issue with mistakes like that is, it's really hard to fix. We all obviously don't want to make mistakes in important matches, but it is also important to understand that they will happen. It did sting to misplay in an important game, as it always does, but hopefully it will not be the last mistake I make in a very important match, because that will mean I'm playing them!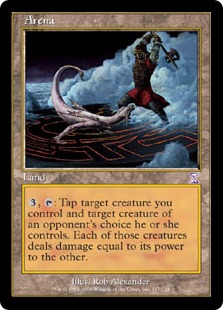 After that I lost for my tournament life against Brad Nelson on the mirror once again. I made a questionable judgment when my hand was not very good but I'm not sure if would have change things at all. Brad is very hard to beat! Just about 2 minutes later after the match, we were all 3 discussing how to approach the finals matchup against Piotr, and I didn't even feel the need to take some time to take the hit. Maybe there's a lesson about losing there, who knows.
At the end, Piotr Glogowski showed the world once again why he is one of the best players in the world and took the whole thing without losing a single match in the tournament. Congratulations!
I ended on 3rd place, which is one of my best lifetime results. Strangely enough, I don't think I played particularly well in the event, but it also felt like the edge was gained on the deck selection phase, not with technical gameplay, which makes sense considering the high level of the opposition.
I am overall very happy about how the tournament went and I can't really wait for the next tournament!
Thanks for reading!
…Just kidding, here's the Matchup/Sideboard Guide.