Introduction
Hello everyone! Today, I have something very special for you! Sultai Uro Control guide! If you ask any Standard player right now, they would probably tell you that Sultai is a nice deck, but loses badly to Mono Red, which makes it unplayable. Well, I've spent last three weeks working mostly on improving my red match up without making my good match ups worse, and I think I did my homework well! Today I'll show my detailed guide for Sultai, and try to convince you to give the deck a shot!
There are not many premier events right now, so it's hard to prove a deck in a competitive environment. Facts that might interest you:
I made 6-2 at the Mythic Invitational Qualifier last week (you can watch pure 2x speed-up gameplay here).
I have 76% winrate in high Mythic after more than 50 ranked matches with current list.
I picked at #22 Mythic with the deck a day before the MIQ.
What's the most important for me,

I'm 6-3 against Mono Red

, counting all my ranked and MIQ matches!
Sideboarding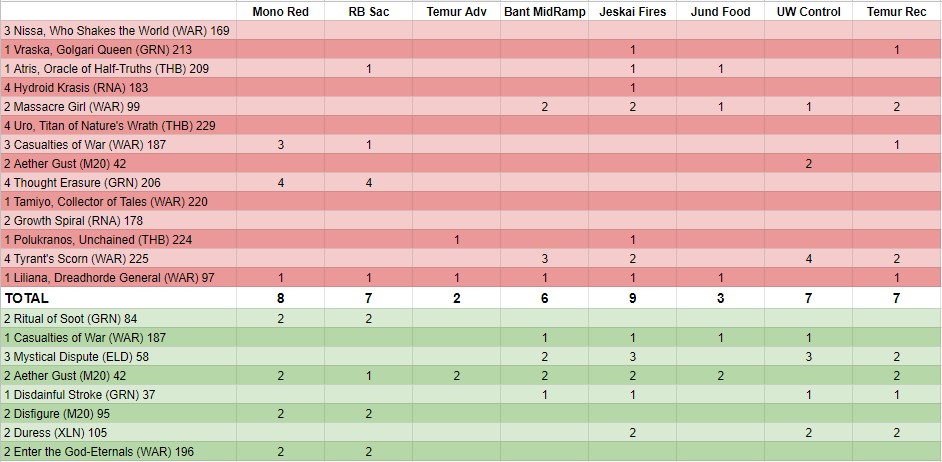 Conclusion
That's all I have for you today. Deck is great and if you like midrange-ish play style, you should try it! If you have any questions, as always hit me up on Twitter, I'll do my best to answer all of them!
Have a great day, and until next time,