Day 1
It's 6:15 AM. I feel around next to the bed for my computer, trying to avoid the sticky motel floor. While Arena loads, I set another alarm for 8:45. I needed to go early to register for the GP in person since I'd forgotten to sign up the night before.
I'm not expecting much from the MTG Arena MCQ. I'd played literally one match with my deck after building it after dinner, just to get some baseline familiarity with how the cards worked on Arena. My plan was always to play the GP, but skipping the MCQ altogether felt like malpractice.
I join the event and get paired against Esper Stax. I play 《Oko》, I play 《Nissa》, and my opponent dies. I get up to brush my teeth, wash my face, take my vitamins and antidepressant. I sit down again, get paired against the mirror, play Oko, play Nissa, and my opponent dies. This continues and by the time 8:45 rolls around, I'm 7-0. Locked for day 2 at that point, I decide to just finish the event instead of signing up for the GP, feeling mixed emotions.
Obviously, I was relieved and happy to have qualified for day 2 for the MCQ. It's not well-advertised, but the Arena MCQ day 2 is one of the highest stakes tournaments in competitive Magic right now. Around 100 people compete for $176,470 in equity, almost 4 times the total prize pool of a Grand Prix. That's more money per competitor than even the paper Mythic Championships.
On the other hand, I'm not playing Magic to maximize my tournament equity. I flew to Phoenix because I wanted to hang out with friends and play Limited. Instead, I'd be holing up in a Starbucks for 8 hours, playing Arena by myself. If I failed to actually qualify, I'd be walking away with literally nothing to show for my weekend. I couldn't not play day 2, but I also really didn't want to.
I finish 8-2, losing to BG Adventures, winning another mirror, and then losing to Gruul after I cast a 《Lovestruck Beast》 to block instead of 《Noxious Grasp》ing my opponent's 《Questing Beast》, dying to 《Embercleave》.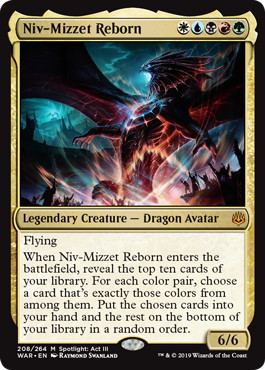 I head to the GP with my roommates Zack, Richard, and Mike, killing time arguing about Sealed pools until the PTQ that afternoon. I wouldn't be able to play out the top 8 of the PTQ either, since it was Sunday morning, but I'd packed a sweet Modern deck – 《Niv-Mizzet Reborn》 control. Ironically, I do end up top 8'ing the PTQ, beating Jund, Temur midrange, Burn, Dredge, and 《Devoted Druid》 combo, losing to Amulet Titan. I play out all my rounds in some vague hope that the staff might be able to move the top 8 to later on Sunday, but the judge running the event makes the call to pass my seat down to 9th place.
My roommates head to the Clippers-Suns game after the GP, but I get dinner with Nhi and Kai instead. I wanted to get back to the room earlier to shower and pack, since I'd need to get up early again on Sunday. We get some hipster Cornish pastries, seasoned with just the right amount of heart disease. The 9th place finisher who got my spot in the PTQ top 8 is one of Kai's friends and joins us for dinner – funny how these things work, sometimes.
Standard
Like most people, I played Sultai Food in the MCQ.
I modeled my list off of Stanislav Cifka's Bant build from Mythic Championship V, cutting the 《Deputies》 for 《Wicked Wolves》 and splashing black instead of white in anticipation of less Golos (for obvious reasons) and more mirrors (because Oko looked like the best deck after the ban by a lot). I didn't want to full on pre-sideboard for the mirror, eg. maindecking 4 《Noxious Grasp》s, because I expected a reasonable number of people to try to beat Oko with stuff like Esper Stax and 《Fires of Invention》. That sort of worked out, as I ultimately played against 2 Dance decks and "only" 4 mirrors in day 1 of the MCQ.
My preparation these days has shifted aggressively away from playing games on ladder or in leagues in favor of watching streams and talking with friends, so this list was entirely theory. I got sick of drawing the wrong conclusions from opponents who weren't approaching matchups correctly, playing 3 matchups I didn't care about for every 1 matchup I wanted to test, etc.. It might sound crazy, but my results have dramatically improved after making that shift.
Going forward, now that Standard has officially been established as a 1 deck format, I'd lean towards playing more 《Noxious Grasp》s, fewer 《Arboreal Grazer》s, and literally being pre-sideboarded for the mirror. I'm still a little reluctant to take that approach, since 《Noxious Grasp》 isn't that much better in the mirror than cards like 《Vraska, Golgari Queen》 and 《Garruk, Cursed Huntsman》, while the latter cards are much more generally applicable. But if everyone else is pre-sideboarded, you're definitely at a disadvantage if you're too proud to.
Sideboard Guide
I'll go over how I sideboarded with this list in the MCQ still, since I stand by the 75. You can just start from the postboard configuration for the mirror and adjust from there.
Food Mirror

Against Food Mirror (On the Play)

Against Food Mirror (On the Draw)
How I sideboarded in the mirror depended somewhat on how I thought my opponent would sideboard. Whether you want 《Aether Gust》, 《Veil of Summer》, 《Disdainful Stroke》, or none of the above will also depend on how your opponent plays the games. I like this configuration as a baseline though.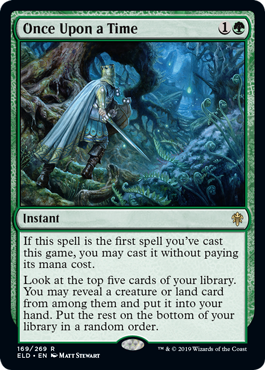 I shave 《Once Upon a Time》 because I think the postboard games are much more about the noncreature spells and shaving 《Once Upon a Time》 slightly reduces the effective land count in anticipation of grindier games. You can make a reasonable argument that the mirrors are too much about the early turns to ever shave 《Once Upon a Time》, though I don't totally buy that.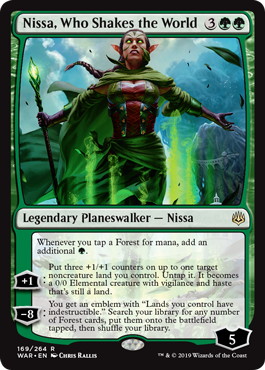 Similarly, I like shaving Nissas on the draw because playing the 2nd Nissa is often actively bad, and draws with multiple Nissas going second are a total disaster. I got the idea from watching Cifka in the Mythic Championship. But again, you can argue that Nissa is too powerful and core to the deck's gameplan to ever cut. These questions are what keep Magic interesting.
Esper Stax

Against Esper Stax
Jeskai Fires

Against Jeskai Fires
GW Adventures

Against GW Adventures
GB Adventures

Against GB Adventures
Extremely low confidence re: my sideboarding in this matchup.
Gruul

Against Gruul
BR Sacrifice

Against BR Sacrifice
Day 2
I wake up at 7, find a Starbucks, and check-in to day 2 of the MCQ. I win the first two rounds against 2 mirrors, then lose to Antonino de Rosa on BR Sacrifice. I make 2 costly errors in game 3. First, I started attacking with my 《Wicked Wolf》 a turn too early, leaving my Garruk and Oko exposed to a 《Claim the Firstborn》 on the 《Mayhem Devil》 I stole from him using Oko's ultimate. Second, after he attacked my Garruk with his team after the 《Claim the Firstborn》, I chumped with my Wolves for essentially no benefit, mostly because I'm distracted by the first mistake. If I don't attack, then I run away with the game with my planeswalkers. If I don't block, then I certainly win a close race with the extra bodies. Bad timing for such costly mistakes, but so it goes.
I rally from the loss, winning 2 more mirrors. But then I get paired against Chris Kvartek in the last round with his innovative take on GB Adventures and can't close. I lose to a draw with 3 《Edgewall Innkeeper》s in game 1, win game 2 after coming back from a sketchy keep via a big swing turn featuring both my 《Veil of Summer》, and lose game 3 after bricking with a good 1-lander on the draw. (It was something like 《Overgrown Tomb》, 《Gilded Goose》, 《Paradise Druid》, 《Disdainful Stroke》, 《Noxious Grasp》, 《Oko, Thief of Crowns》, 《Find/Finality》 – I think a mandatory keep in such a grindy matchup.)
Postmortem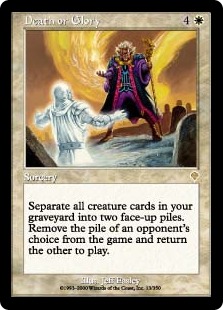 It was definitely tough to come so close and fall short in the last possible match. If I'd beaten Chris and qualified for Mythic Championship VII, I would have earned at minimum $7500, with the opportunity for much more. Instead, I played 10 hours of Magic, won 75% of my matches, and walked away with 11,000 gems for my trouble. I can't really complain – I've had more than my fair share of luck in competitive Magic. But I've also never suffered a loss quite so brutal before. I lost a match where literally the winner got thousands of dollars and the loser got nothing.
More than anything, my MCQ experience really brought home my discontents with the current organized play system. It just isn't fun. The swings are too big, the tournaments are too few, the grind is too real. I've had my most successful year of competitive Magic ever, by a large margin, and I will no longer be qualified for any Mythic Championships after Richmond.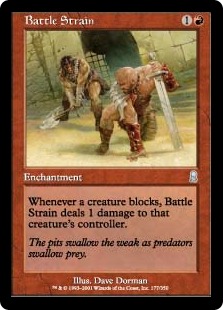 I think something key from the old system that's missing from the new one is that the most important tournaments were also most fun. Moving up from FNMs to PTQs to GPs to the PT itself meant meeting more people from more places, seeing new sights, learning new things. I just focused on getting better at Magic and success followed naturally. In contrast, grinding the Arena ladder is the same thing over and over. I've had over a 70% win rate through the course of both my ladder grinds and getting to mythic still took me over 15 hours both times.
I still have fun playing Magic, but I'm going to have to reevaluate my relationship with the competitive side of it. It'd be bittersweet to take a step back from competing when I feel I'm playing better than I ever have and when I'm finally making real progress in my process and preparation. But I'm also not going to keep doing something I don't enjoy.
Maybe I'll try this Commander thing that seems to be all the rage.