What are Hareruya Pros?
Many of you readers might know but let me explain to those who don't. Hareruya Pros is a team with Magic: the Gathering pro players with great talent and passion to play the game from all over the world sponsored by Hareruya.
One of the top events that Magic: the Gathering has is called a Pro Tour. To continuously play at this tournament, the players fight through lots of tough games to achieve pro points to reach the Gold Level Pro status to continuously play at the Pro Tour. The top level for this system is Platinum Level and only 30 or so players are currently Platinum in the world and 60 or so in Gold.
Hareruya Pros is a team with basically Gold Pros or above. If you watch any Pro Tour videos or read coverage, you will find the Hareruya Pros frequently.
The answer to what Hareruya Pros are is a group of attracting players sponsored by Hareruya.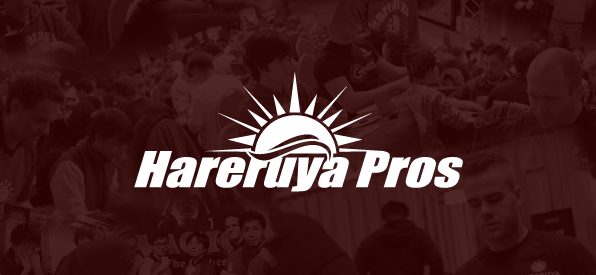 So, about the Hareruya Pros, we just announced the other day that 6 new players mainly from North America joined and also 3 players from the APAC region joined the Hareruya Pros.
But wait.
This time we are able to bring to you 2 BIG NEWS regarding the Hareruya Pros!
News 1: 6 New Members of the Hareruya Pros Join!
So we got some big news about the Hareruya Pros, and if it's big, the first thing that may come in mind is about new players joining!
Yes, 6 new players on the team Hareruya North America, and another 3 new players on team Hareruya Sword and Hareruya Axe join, and still, 6 top players join the Hareruya Pros!
Let's look at which 6 players join the Hareruya Pros!
Piotr Glogowski (Poland)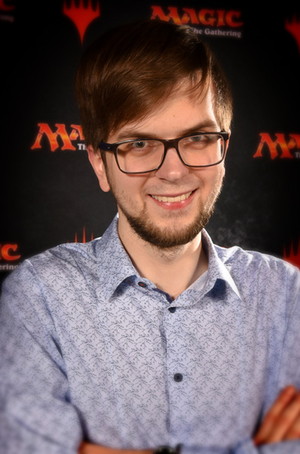 Maybe his online name "kanister" might ring a bell rather than his real name. Top8ing the Pro Tour Ixalan, and coming in 2nd place at the 2017 World Magic Cup with Grzegorz Kowalski. From then on, he constantly earned pro points and became a Platinum Pro!
He is well known as a master of Lantern Control and Amulet Bloom, with his loving decks, he top8ed 2 GP's and he is a popular streamer on Twitch.
From Magic Online as his starting point, we are excited to see how the young man from Poland will shine in the 2018-19 season,
Christian Hauck (Germany)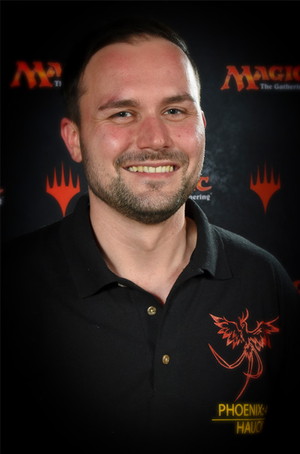 Same as Piotr, he was in the Top 8 at Pro Tour Ixalan. From then on he places 29th at Pro Tour Dominaria.
Also, he top8ed 2 GP's last season having good records making him a Non-Level Pro to a Platinum Level Pro!
His extreme fast growth is unstoppable. Let's see how many games he will win this year!
Goncalo Pinto (Portugal)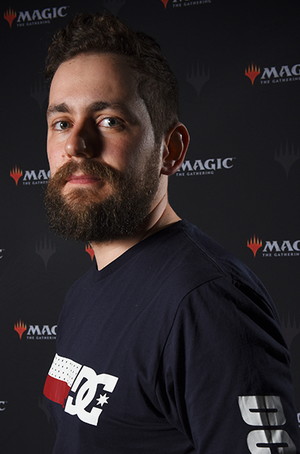 A veteran player which Pro Tour Philadelphia 2005 was his Pro tour debut. His first Pro Tour Sunday was at Pro Tour Dominaria and was able to finish 2nd place making him Gold Level Pro
He is also friends with his Marcio Carvalho coming from same Portugal, and have lots of communication with the members of Hareruya Latin. He practiced with them for the recent pro tours. With Hareruya Latin, he hopes to take down major tournaments as he joins the Hareruya Pros!
Arne Huschenbeth (Germany)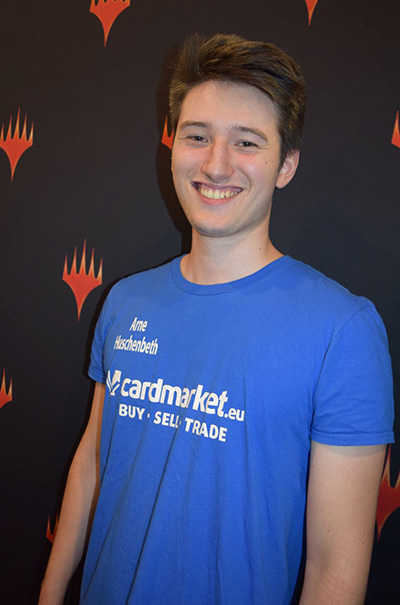 A young 21 year old talented player from Germany. At Pro Tour Hour of Devastation, he went with an 11-5 record earning his next invite to the pro tour, and at Pro Tour Ixalan, he also did the same 11-5 to earn his invite to Pro Tour Rivals of Ixalan. Then he went with a 10-5-1 record making him consistently playing at the Pro Tour and making him a Gold Level Pro.
Starting with the winner of Grand Prix Rimini 2016, he also top8ed Grand Prix Brussel 2018 having great records as a young player. He will definitely become one of the star players of the future and we are excited to see how he will pile up his wins!
Immanuel Gerschenson (Austria)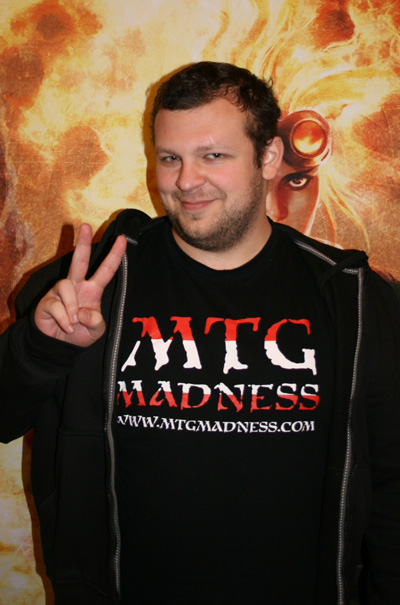 A player from Austria that took down Grand Prix Madrid 2014 and Grand Prix Sellvia 2014.
At Pro Tour Rivals of Ixalan, he used his style of Traverse Shadow with 《Delay》in the sideboard making him play 9-1 in constructed and coming in 14th. Also, he came in 2nd in Austria Nationals and became a member of team Austria and also become Gold Level Pro.
Jason Chung (New Zealand)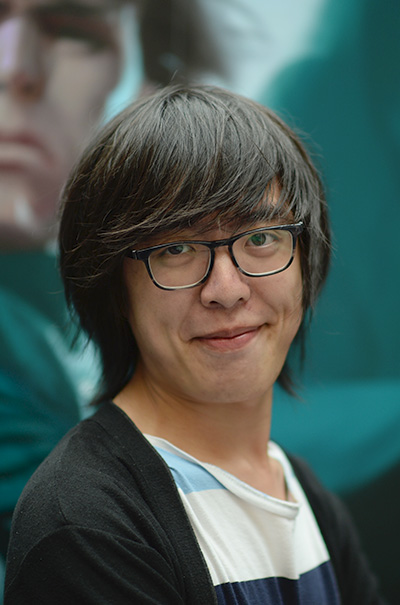 At Pro Tour Dragons of Tarkir, he became the first player from New Zealand to become top8. He is a player that represents his region. He was in the test team with Tomoharu Saito and Lee Shi Tian who recently joined the Hareruya Pros.
2017-2018 season did not play as he wanted but he has experience as a Platinum Level player and his talents are real. 2018-2019season will be a year for revenge and with his strong partners, he joins the Hareruya Pros.
These 6 players will join the Hareruya Pros.
2 players from the Hareruya Hopes moves on to join the Hareruya Pros!
As we announced Jacob Nagro becoming a Hareruya Pros from the Hareruya Hopes, Pascal Vieren and Branco Neirynck have reached gold level pro and with their outstanding performance as the Hareruya Hopes, they will become to join the Hareruya Pros.
Pascal Vieren (Belgium)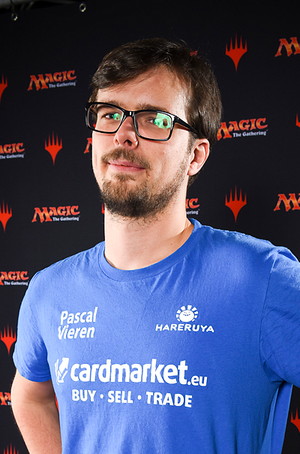 With his brother Peter Vieren, they made their take of the Blue-Red Pyromancer and crushed their opponents at Pro Tour Rivals of Ixalan making him claim top8 first. He was able to finish top4 also.
Then on, he earned his pro points at GPs and PTs to become Gold Level Pro!
Branco Neirynck (Belgium)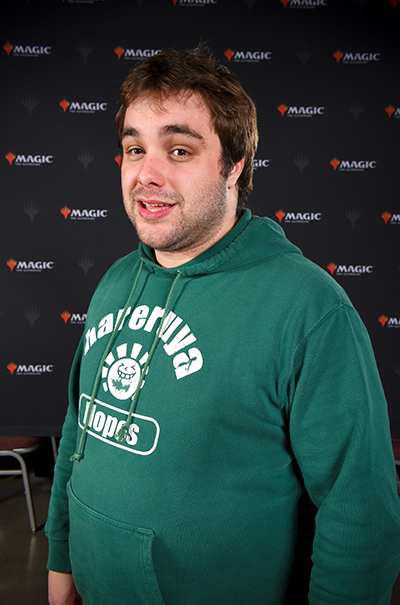 With his friends, he won the RPTQ for the 25th Anniversary Pro Tour and led him to the top 4 of the Pro Tour! As the result, he reached Gold Level!
Branco doesn't know where to stop and he top8ed Grand Prix Stockholm 2018 and shown his strength in this game.
Please give your support for the former Hareruya Hopes that became the Hareruya Pros from this season as they take their green shirts off and wear their new red shirts!
About this seasons Hareruya Pros
With the happy news of Hareruya North America, Hareruya Sword and Hareruya Axe, if you are confused about what is happening with the Hareruya Pros, we got it all here for you.
Here is the Hareruya Pros roster for the 2018-19 season. Check it out!
Pro Level


(Cycle1)

Name
team Hareruya
Notes
Platinum
Luis Salvatto
Latin
Platinum
Marcio Carvalho
Latin
Platinum
John Rolf
North America
Platinum
Javier Dominguez
Sword
Platinum
Grzegorz Kowalski
Sword
Platinum
Kelvin Chew
Sword
Platinum
Piotr Glogowski
Platinum
Carlos Romao
Latin
Platinum
Christian Hauck
Platinum
Jeremy Dezani
Sword
Platinum
Gregory Orange
North America
Platinum
Ben Hull
North America
Platinum
Allen Wu
North America
Platinum
Dmitriy Butakov
Gold
Lucas Esper Berthoud
Latin
Gold
Goncalo Pinto
Gold
Lee Shi Tian
Sword
HoF
Gold
Pascal Vieren
Gold
Sebastian Pozzo
Latin
Gold
Yam Wing Chun
Gold
Branco Neirynck
Gold
Arne Huschenbeth
Gold
Jacob Nagro
North America
Gold
Tomoharu Saito
Axe
Gold
Petr Sochurek
Axe
Gold
Brandon Ayers
North America
Gold
Christian Calcano
Axe
Gold
Immanuel Gerschenson
Silver
Jason Chung
Axe

(*)

Silver
Marc Tobiasch
Silver
Kenji Tsumura
Axe
HoF
(*)Yam Wing Chun has decided not to join the Hareruya Axe and Jason Chung will be joining as the 6th member of Hareruya Axe.
Contract finished
Rei Sato
Thiago Saporito
Yuta Takahashi
Kenta Harane
Yoshihiko Ikawa
Martin Muller
Pierre Dagen
Shuhei Nakamura
Riku Kumagai
Oliver Polak-Rottmann
Starting with the winner of the 2017 World Magic Cup Kenta Harane, and a great article writer Pierre Dagen, 10players have finished their contracts with the Hareruya Pros. We thank you for your activities and we wish your success in your ongoing future goals!
With players coming and going, the 2018-19 season has more Hareruya Pros members than last season and has become a total of 31players. From players worldwide,「Hareruya Pros」will be exciting the pro scenes across the world! Also, as Arne Huschenbeth wrote his article, players that joined this season will be writing articles as writers on this website so check out their articles as they come along!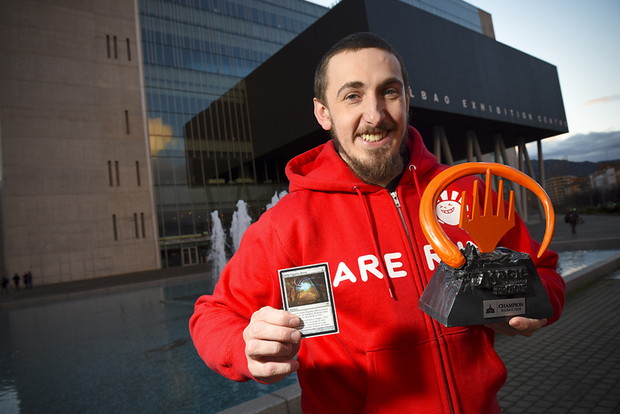 Last season, Luis Salvatto was able to win Pro Tour Rivals of Ixalan, Hareruya Latin was 1st in the Team series race and was able to attend the finals in Las Vegas, and lots of players in the Hareruya Pros was able to show their appearances at Grand Prix's.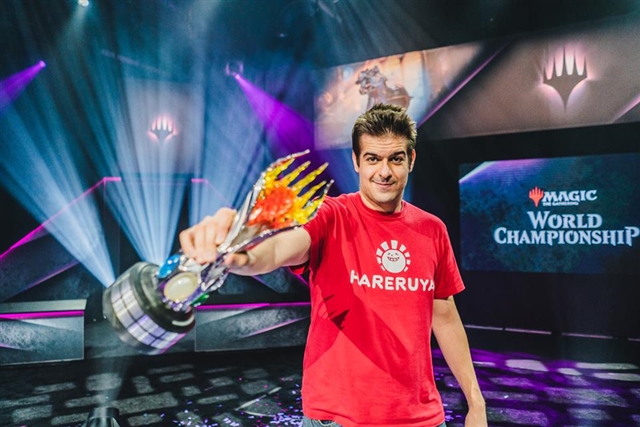 As the 2018-2019 season started, Javier Dominguez was able to win the 2018 World Championship which was a great start for the Hareruya Pros! The season has just started but we ask you to give and show your support for the Hareruya Pros and the Hareruya Hopes!